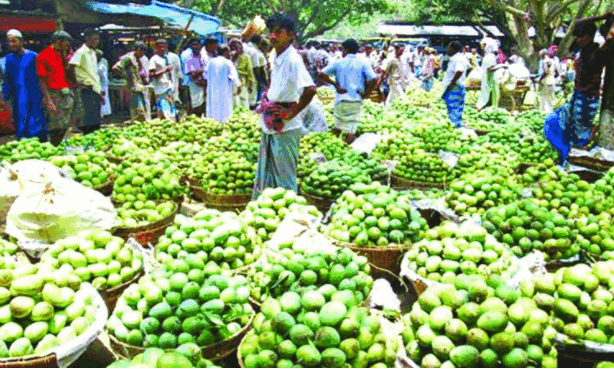 Although there are many mango orchards in Charghat and Bagha of Rajshahi, you have to go to Chapainawabganj to get the real fun of mango orchards. Kansat Mango Market is located in Shibganj Upazila, 23 km from Chapainawabganj District Headquarters. Due to the location of Sonamasjid land port road, traders are always coming and going in this area. During the mango season, only mangoes and mangoes are available in this market. Traders from different Upazilas of the district came here with mangoes. Traders from different parts of the country also come here to buy mangoes. Hundreds of trucks of mangoes are going to different parts of the country every day from this market in Kansat. On average, mangoes worth Tk 4 crore are traded in Kansat every day.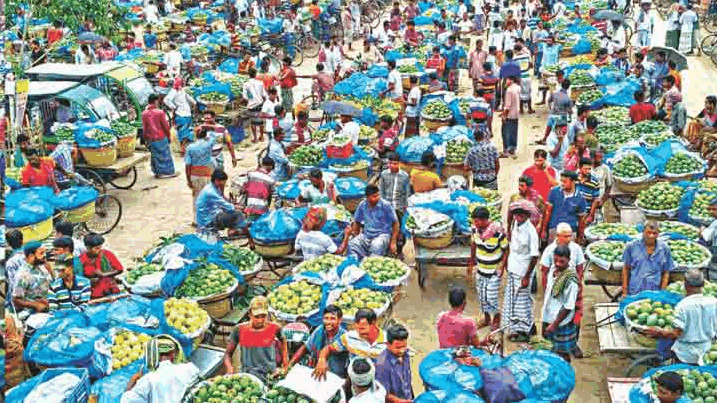 Kansat is not only the largest market in the country, it is also the second largest mango market in Asia. There are about two and a half stalls here, big and small, to sell mangoes. Not only in Chapainawabganj, but also in the capital Dhaka, port city Chittagong and other parts of the country, warehouse keepers come here to buy mangoes. Kansat is now the market of choice for all as road communication is good and traders do not have to worry about anything else. During the mango-filled season, traders from different parts of the country buy more than 100 trucks of mangoes from here every day. When you stand in this market you will feel like you are standing in the middle of millions of mangoes. Different species of mango. The price is also much cheaper.
When to go to this market
May-June is the best time to visit Kansat. At this time Chapai Nawabganj district is full of mangoes.
How to get there Kansat
Different buses come from Kalyanpur and Gabtali in Dhaka to Chapai Nawabganj. Such as Hanif, Modern, National etc. The rent will be 300-320 Tk. You can also get off at Chapainawabganj town or you can go directly to Kansat by these transports.
Where to stay
There is no very good hotel to stay in in Chapainawabganj. So it is better to stay in Rajshahi with your family. Just as there are government tourist centers to stay in Rajshahi, there are also many good quality hotels. There are some fairly standard hotels to stay in in Chapainawabganj. Hotel Swapnapuri (0781-56250), Hotel Al Nahid (01713-376902), etc. are some of them. The rent will be approximately 200 to 1000 rupees per night.
Read More: Khonia Dighi Mosque