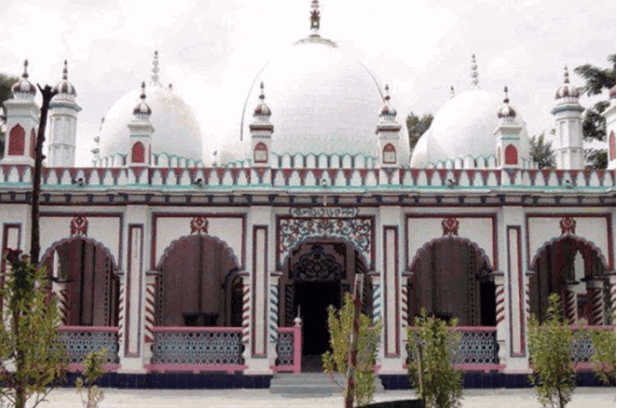 The Hinda-Kasba Shahi Jame Mosque, located in the Joypurhat district of the Rajshahi division of Bangladesh, is one of the most touching mosques in Islamic architecture. 15 km from Joypurhat city. This mosque is located in Hinda village of Khetlal in the distance. The mosque has a variety of designs on glass, porcelain, and mosaic walls that mimic Mughal architecture. The exquisite construction style of this mosque is very attractive to locals and outsiders. Hazrat Abdul Gafur Chishti (RA) designed and built it. This mosque was built in Bengal in 1365 under the supervision of Maulana Abdul Khaleq Chishti under the direction of Hazrat Abdul Gafur Chishti (RA), one of the saints of the Chistia sect known as Bagmari Pir.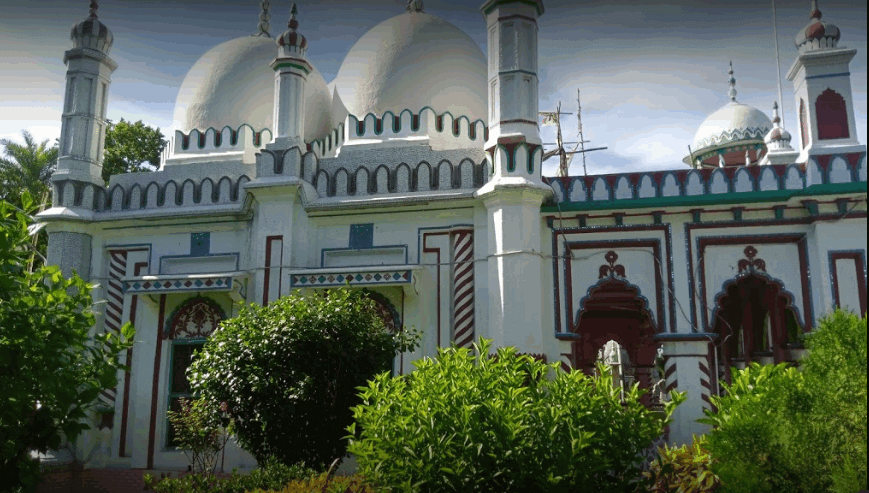 Hazrat Abdul Quader himself designed it and laid the foundation stone. The rooms of the mosque are 49.50 feet long and 22.50 feet wide. It has 5 domes thinking of the 5 pillars of Islam. 1 large dome in the middle and 4 small domes around it are made without rods. There is a 40 feet tall minaret on the north side of the mosque. On the east side is the tomb of 4 disciples of Hazrat Shah Sultan Bakhti. The two shrines are the shrines of Shah Kalamji and Shah Alemji. He came here from a distant stable to preach the religion. However, their graves are much longer than two ordinary graves. Although no one knows the real name of another shrine located at the other end of the mosque, the devotees of Allah know this man as Sifat Pagla.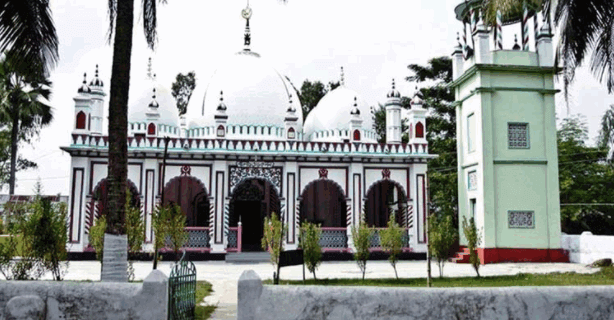 How to get there
From Kalyanpur / Uttara in Dhaka, Shyamli, Hanif, Keya, SR, and several other transport buses can be taken to Joypurhat. Rent 250 to 300 Tk.
Counters of SR Travels:
Kalyanpur Bus Stand (Counter-1): 02-8013793, 02-8019312, 01711-394801
Abdullahpur Bus Stand: 01711-944023
Gabtali Bus Terminal: 02-8011226 834833, 01552-315831
Vijayanagar, Kakrail 02-9352118
Mohakhali Bus Terminal 02-8834833,
After reaching Joypurhat, you have to go to Gadan city to stop. From there you can rent a van and go to Barshibalaya temple. The rent will be around 30 Tks. It takes 15-20 minutes.
Where to stay
There are not many good quality hotels in Joypurhat. Among the few hotels that are available, you can get up to the following hotels: 1. Prithivi Hotel, Thana Road, Joypurhat. 2. Hotel Sourav International, Thana Road, Joypurhat. 3. Hotel Purabi.
Read More: Baroshibaloi Temple