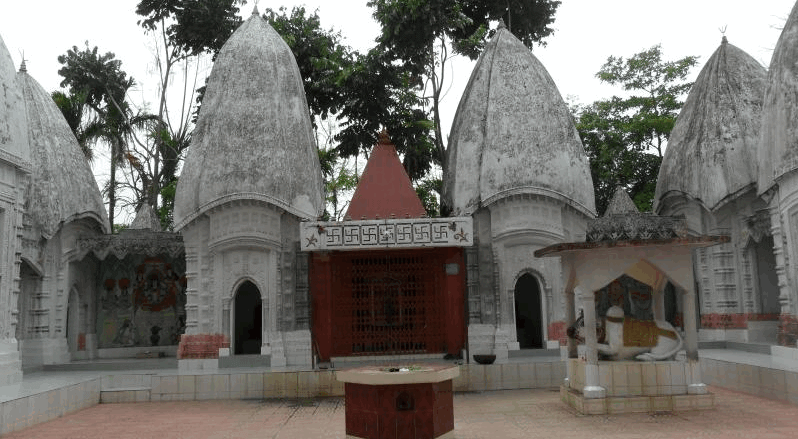 The main attraction of Joypurhat is Barshibalaya or Twelfth Shiva Temple. The Barshibalaya temple is located in the village of Bel-Amla on the banks of the small Jamuna, three miles northwest of Joypurhat Sadar. There are twelve Shiva temples in a secluded place surrounded by a natural environment. It is not known exactly in which era and by whom the temples were built. However, the structure and construction of the temple seem to have been used during the Sen period. Because Sen king Vallabh Sen was a worshiper of Shiva i.e. Shaiva. From this, it can be deduced that Raja Ballal Sen built these temples here for the worship of Shiva. Twelve horns in the twelfth Shiva temple. The river flows next to the Barshibalaya temple. Inside the temple there is an image of Ganesha, bowing to Shiva-bowing to Lord Ganesha.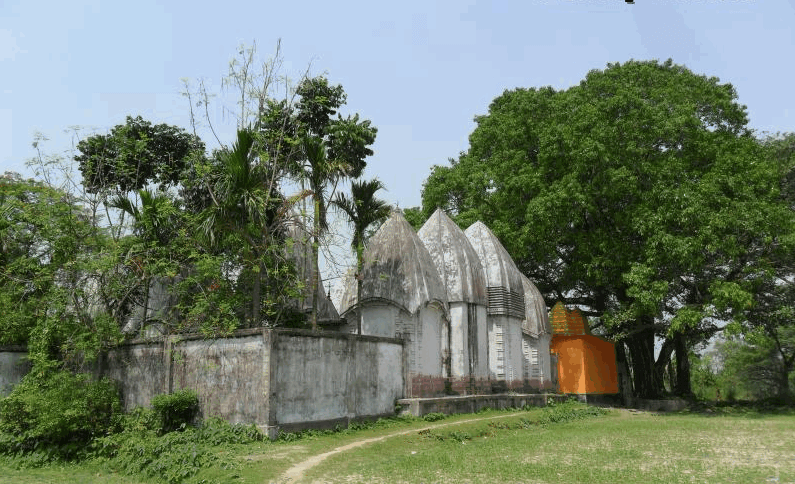 There are also stories of other gods and goddesses, with the head of a cow-idol of Ramalakshana-Sita and Hanuman painted in vermilion. At present, a two-day Shivaratri puja festival and fair are organized here every year on Shiva Chaturdashi in the month of Falgun. In this two-day fair, men and women of different religions from different parts of the country come to bathe in the small river Jamuna. At the end of the bath, the devotees pour milk and water on Shiva's head and pray for family peace. In addition to sweets, the shopkeepers also sell children's toys, wooden, bamboo, and cane furniture, and other products.
How to get there
From Kalyanpur / Uttara in Dhaka, Shyamli, Hanif, Keya, SR, and several other transport buses can be taken to Joypurhat. Rent 250 to 300 Tk.
Counters of SR Travels:
Kalyanpur Bus Stand (Counter-1): 02-8013793, 02-8019312, 01711-394801
Abdullahpur Bus Stand: 01711-944023
Gabtali Bus Terminal: 02-8011226 834833, 01552-315831
Vijayanagar, Kakrail 02-9352118
Mohakhali Bus Terminal 02-8834833,
After reaching Joypurhat, you have to go to Gadan city to stop. From there you can rent a van and go to Barshibalaya temple. The rent will be around 30 Tks. It takes 15-20 minutes.
Where to stay
There are not many good quality hotels in Joypurhat. Among the few hotels that are available, you can get up to the following hotels: 1. Prithivi Hotel, Thana Road, Joypurhat. 2. Hotel Sourav International, Thana Road, Joypurhat. 3. Hotel Purabi.
Read More: Bagha Mosque