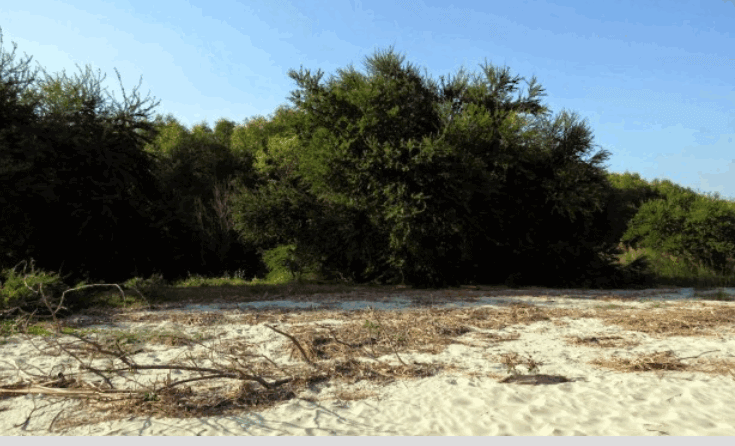 Sonarchar on the shores of the Bay of Bengal full of amazing natural beauty. It is located in the southern boundary of Rangabali Upazila of Patuakhali, close to the Bay of Bengal. There is a vast forest as well as a seven-kilometer long beach, there are red crows. When the tidal waters rise in the sea, a unique beauty develops in Sonarchar. Small and big waves crashed on the shoreline. Sunrise and sunset can also be seen standing on the beach of Sonar Char like Kuakata. Besides, there are various species of wild animals including deer, monkey, and pig in Sonar Char. As well as twenty thousand twenty-six hectares of reserved forest land. In 2004, Sonar Char woke up along the Bay of Bengal. Later Patuakhali Coastal Forest Department afforested this char. Apart from 300 deer, monkeys, wild buffaloes, pigs, and other species of wild animals are also found in the forest. There are also different species of birds.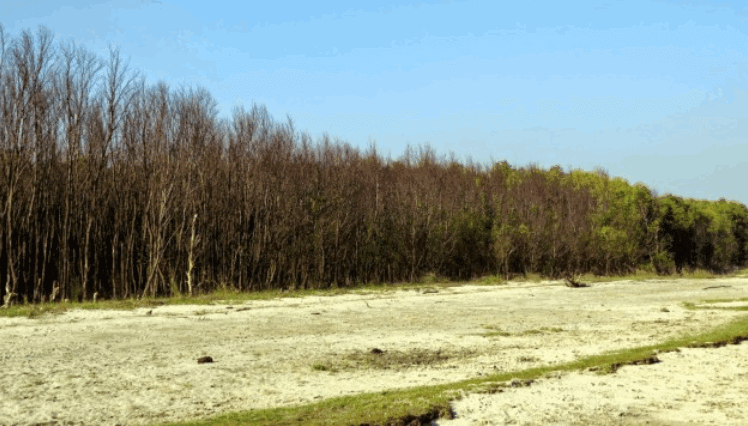 On December 16, 2011, the government declared the forest as a sanctuary for wildlife. Hundreds of tourists come to this shore on the shores of the Bay of Bengal every day to enjoy the diverse natural beauty. There is a huge canal at Sonar Char. There is no Royal Bengal Mama Tie like the whole Sundarbans.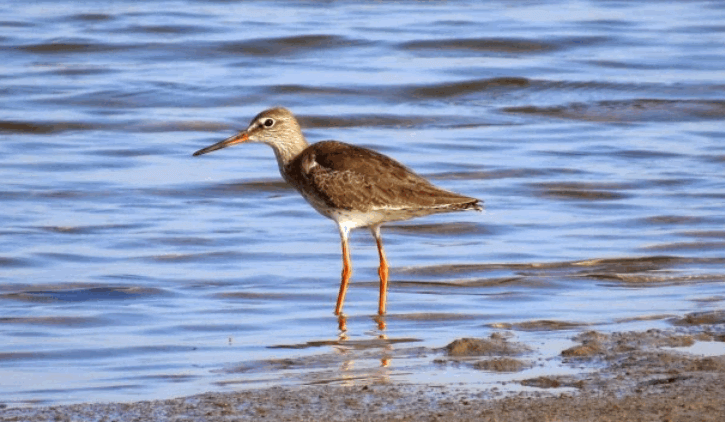 How to get there
After getting on the Rangabali launch from Sadarghat and getting off at Charkajal, you have to go to Char Montaz in a small launch and go to Sonarchar by a trawler. Or launch from Patuakhali to Galachipa, the fare will be 50 Tk. Get on the Galachipa launch directly from Dhaka and go to Galachipa. It takes only an hour and a half to reach Sonar Char by speed boat from Galachipa launch dock. Reserve trawler from Galachipa 2500/3000 Tk to and from Sonar Char for 1 day. If you are 2/3 people, then the local boat from Galachipa to Char Montaz sled market is 70 Tk, then Char Anda local boat 20/30 Tk. Sonar Char is 10 minutes away from Char Anda. You can also walk at low tide.
Sonarchar can also be reached from Kuakata. I have to go by sea. The engine-driven trawler will take three hours.
Where to stay
There is no safe and comfortable place to spend the night in Sonarchar. However, a small three-room bungalow has been built for tourists at the initiative of the administration. You can stay there at night if you wish. There are also forest department camps. Although there is some difficulty, there is accommodation for tourists.
If you want, after watching the sunset, you can go to Charmontaj in 30 minutes in an engine-driven boat or trawler. There are well-equipped bungalows for the night under the management of the Forest Department, non-governmental organization SAP Bangladesh and Mahila Unnayan Samiti. There are hotels. Spend the night in Charmontaj and enjoy the beauty of Maudubi, Jahajmara, Tufania, and Shipchar as well as a few other islands near Sonarchar.
Help:
Tofazzal Bhai – 0174826652. His house is in the sledge market of Char Montaz and he has a trawler. Talk to you soon and keep up the good content.
Read More: Lebur Char