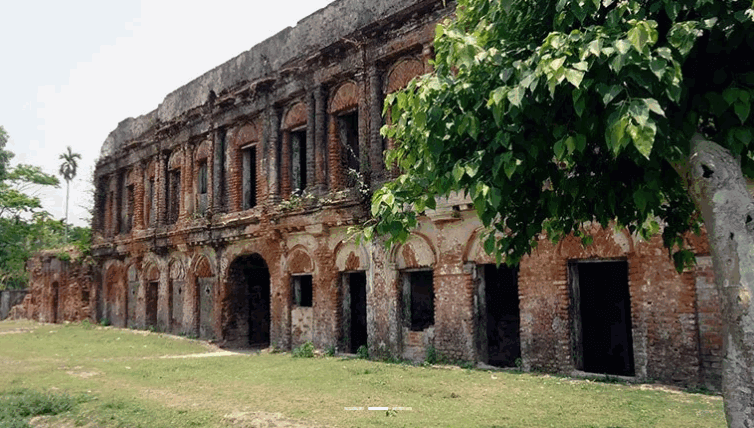 Lakutia Zamindar Bari is located in Kashipur Union, Barisal District. This zamindar house is about 400 years old. Lakutia Bazar, eight kilometers north of Barisal city. Then the brick-paved walkway. After going some distance, you will find many temples and mausoleums of zamindars. On the right side of the road. Most of these are made in the Atchala bankruptcy. The temple of the peak style. Five temples are still intact. Due to lack of maintenance, it has now turned into an abandoned haunted house. But this house is surrounded by a history of about four hundred years.
It is known from the "History Book of Bakerganj" written by Khosal Chandra Roy that Rupchandra Roy was the founder of this zamindar dynasty. Its prestige increased during the reign of his grandson Rajchandra Roy. He built the original zamindar house. Every one calls his hat Baburhat. He was a prodigy. The road from Lakutia to Barisal was built during his reign. He used to celebrate the Ras festival quite often. His two sons Rakhal Chandra Roy and Parilal Roy were followers of Brahmanism. The most beautiful installations of the Lakutia zamindars are the temples. According to the inscription on the tallest temple, Pankaj Kumar Roychowdhury, an expatriate from Australia, built it in memory of his late father Surendrakumar Roychowdhury, and mother Pushparani Roychowdhury.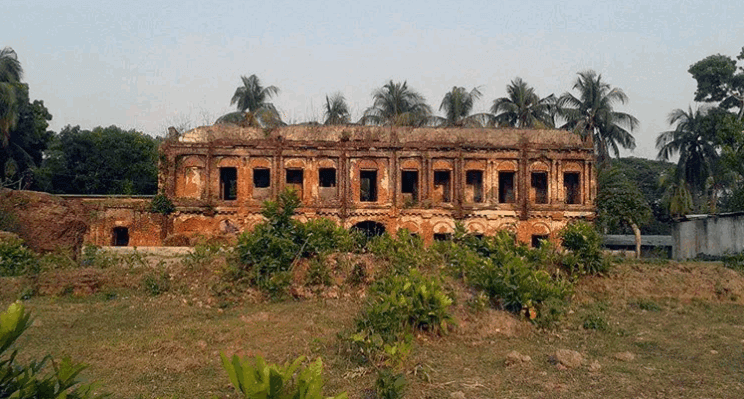 Beyond the iron gate, on the left side of the main entrance of the zamindar's house, is a beautiful pond with a paved ghatla. The house is now under the care of BADC. Paddy land on three sides of the house. Mango orchard near the house. The garden is built on the bank of a huge lake. Everyone calls it Rani's Dighi. Many people come here for a picnic during winter. In this lake, lotus flowers bloom every year. As big as its color. The leaves are also very large. The highest number of lotus flowers in Barisal is in this lake.
There are three temples, two old houses, and a huge tank. The building is dilapidated. There is a notice of prohibition of entry stating that it is risky. There are several temples near the building.
How To Go Lakutia Zamider Bari
A little further on from the Nathullabad bus stand in Barisal city, crematorium turn. From here the autorickshaw to Lakutia Baburhat will match the tempo. It will cost 15-25 TK to go to Lakutia zamindar's house by auto or tempo.
How to get to Barisal by bus or road:
By road from Dhaka to Barisal, you can reach in 6 to 8 hours. Every day from 6 am to 10 pm, several buses leave from Gabtoli bus terminal for Barisal. Most buses cross Paturia Ghat and go to Barisal while some buses cross Mawa Ghat and go to Barisal. Buses from Dhaka stop at the Natullabad bus stand in Barisal.
Buses plying from Dhaka to Barisal include:
Shakura Paribahan, Phone: 011908582, 01729556
Eagle Transport, Phone: 02-900600 Hanif Paribahan, Phone: 01713049559
Bus Rent:
AC Bus Rent: Tk.700 / -.
Non AC Bus Rent: Tk.500
Local Bus Rent: Tk.250-300
Visit Also: Mithapur Zamider Bari