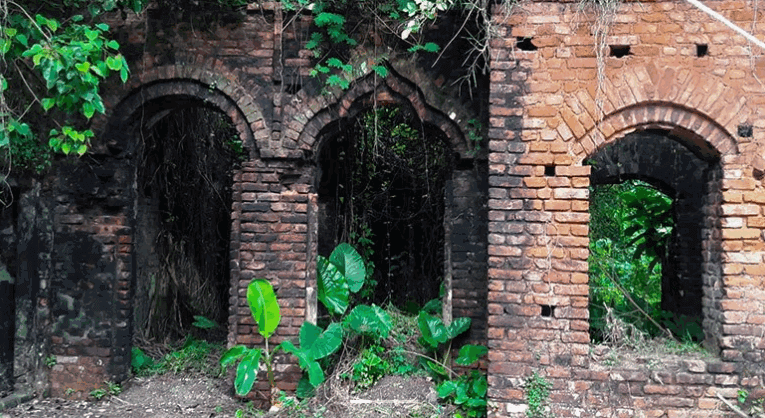 Mithapur Zamindar Bari is a historical zamindar house located in a village called Mithapur in Madaripur Sadar Upazila of Madaripur district in Bangladesh. It is not known exactly when this zamindar house was established or who is the founder of this zamindar house.
However, the names of some famous people of this zamindar dynasty are known from history. They are Zamindar Golam Maula Chowdhury, Zamindar Golam Chattar Chowdhury, and internationally renowned political scientist Professor GW Chowdhury. The descendants of these zamindars were Muslims.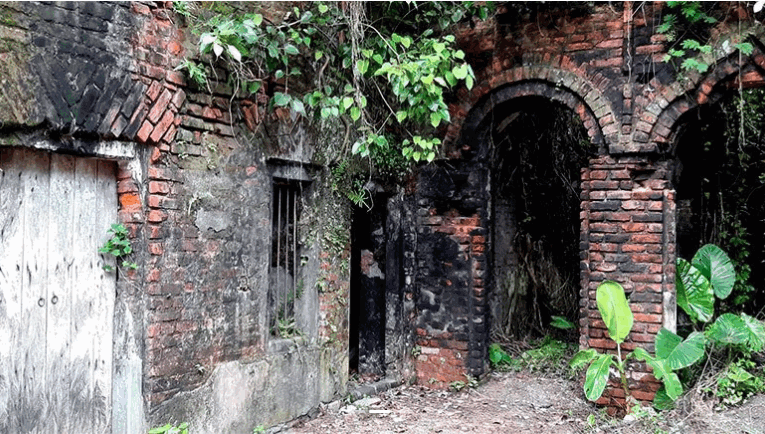 How to Go Madaripur Mithapur Zamider Bari
There is a direct bus from Dhaka to Gabtali or Keraniganj (across the bridge at Naya Bazar) to Madaripur. You can get to Madaripur Sadar by bus from Gabtali to Barisal, get off at Mustafapur and take a bus or auto-rickshaw. Overall bus fare from Keraniganj to Madaripur Sadar is Tk. 200 per person (normal 2/3 seats), Tk. 250 per person (chair). Buses are available every 5 to 30 minutes in the morning. Also, the Sonali bus from Saidabad and Chandra bus from Keraniganj run on the same route.
The rent is slightly lower than the overall. These buses will be dropped off at Mawa Ghat and will be launched at their own expense, crossed the river, brought to Kawrakandi, and put on another bus. When it is broken, it will go to Madaripur. You do not have to pay any extra rent. It takes 4 to 5 hours to reach Madaripur. Overall, Chandra, Subarna buses run from Gabtali. Overall good. I heard 300 TK in the chair. I don't go this route, the time is high, the fare is high, but the river route is very short. Just 30 minutes.
Those who are afraid of the river can go this way. It will take them from Gabtali to Aricha and cross the river to Daulatdia Ghat and take them back to the bus. It will go to Madaripur via Faridpur Sadar.
There is another way to go, broken. The fare from Gulistan to the Mawa bus is 60 rupees/taka bdt. Sea boats can cross the river for 200 rupees. You can go to Madaripur by bus from the other side. Or come to Madaripur on a broken bus. From Madaripur Sadar you have to go to Mithapur by autorickshaw. If you go there and ask anyone, he will show you.
Where to Stay In Madaripur
a good quality hotel is an overall hotel. The hotel is located next to the minister's house. The hotel has a motherland, which is located next to the old bus stand. Overall hotel suites are available for rent starting from single. Besides, if you want to stay a little less, there is Hotel Sumon, Hotel Beach at Badamtala. There are a few more hotels in the old market in the low.
Visit Also:
Frequently Asked Question:
মাদারীপুর জেলার ঐতিহ্য
মাদারীপুর কিসের জন্য বিখ্যাত
মাদারীপুরের দর্শনীয় স্থান
বাংলাদেশের সবচেয়ে সুন্দর জমিদার বাড়ি
কুলপদ্দি জমিদার বাড়ি
জয়মনিরহাট জমিদার বাড়ি
ঢাকা টু মাদারীপুর বাস ভাড়া
শকুনী লেক মাদারীপুর
বাংলাদেশের বিখ্যাত জমিদার বাড়ি