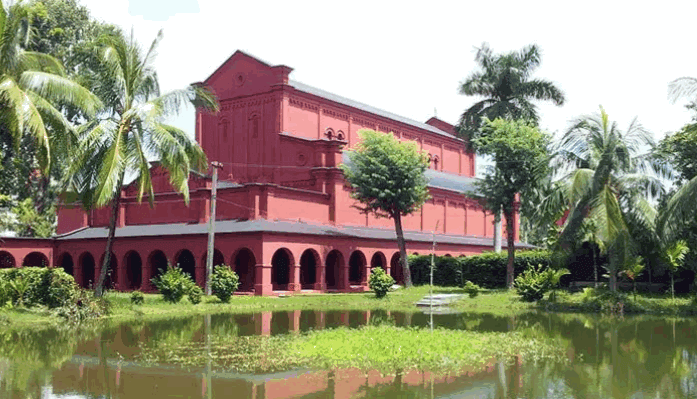 Oxford Mission Church is the second largest architectural monument in Asia and one of the artistic churches in Bangladesh. The Epiphany Church is a picturesque ancient structure located on Bogra Road in Barisal, a divisional city in the southern part of Bangladesh, known as the Venice of the East, but it is also known as the Oxford Mission. The red brick church was originally designed by Sister Edith. Construction began in 1903 and was completed in 1907. Inside the fascinating church, built in the style of Greek architecture, is a large prayer room. Once inside, you will see green grass carpeted fields, 13 ponds, Oxford Mission Primary School and Oxford Mission High School, hospitals, libraries, student hostels, playgrounds, flower gardens, and medicinal plants. There is a huge cross on the main altar. The 35-acre church has wood carvings and marble floor tiles.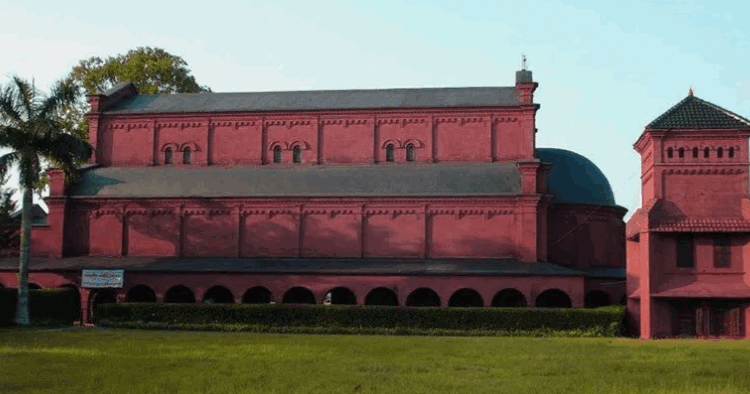 The church is one storey but five storeys high. The interior view is an extremely pleasant, quiet-smooth environment, with rows upon rows of pump trees. The Fathers House next to the lake makes a reflection in the middle of the water. There is also a mother's house. The church has an interesting bell, the largest in Asia, which is rung seven times a day. The church has numerous corridors and 40 arches, which have strengthened its structure. From a distance, it looks like a train engine. The passengers of this engine will go to heaven holding the thread of faith.
You can visit with permission. There is very little time to visit, as most of the time in prayer.
Schedule: Open to visitors until 4 p.m.
How to get there
How to get to Barisal:
By bus or by road
You can reach Barisal by road in 6 to 7 hours by road. Every day from 6 am to 10 pm, several buses leave from Gabtoli bus terminal for Barisal. Most buses cross Paturia Ghat and go to Barisal while some buses cross Mawa Ghat and go to Barisal. Buses from Dhaka stop at the Natullabad bus stand in Barisal. Buses plying from Dhaka to Barisal include: Shakura Paribahan, Phone: 01190658772, 01729556677 Eagle Transport, Phone: 02-9006700 Hanif Paribahan, Phone: 01713049559
Bus Rent:
AC Bus Rent: Tk.700
Non AC bus fare: Tk.500 / –
Local bus fare: Tk250 to Tk.300 / -.
By boat or launch:
Launches from Dhaka to Barisal leave from Sadar Ghat between 8 pm and 9 pm. Of these, Sundar Ban 7/8, Surbhi 8, Parabat 11, Kirtankhola 1/2 launches are good. The launches reach Barisal around 5 am. Your trip will be much more enjoyable if you go to the Greenline launch in the morning. Launch Rent: Deck Rent 150 Taka, Double Cabin 1600, VIP 4500. You can also go by air if you want.
Where to stay:
There are several residential hotels to stay in Barisal.
Hotel Paradise to International, Phone: + 88-01717072686, 01724853590
Hotel Grand Plaza, Phone: 01711357318, 01917458088
Hotel Athena International, Phone:0431-65109, 0431-65233
Hotel Hawk International, Phone: 0171857698
Read More: Lakutia Zamider Bari