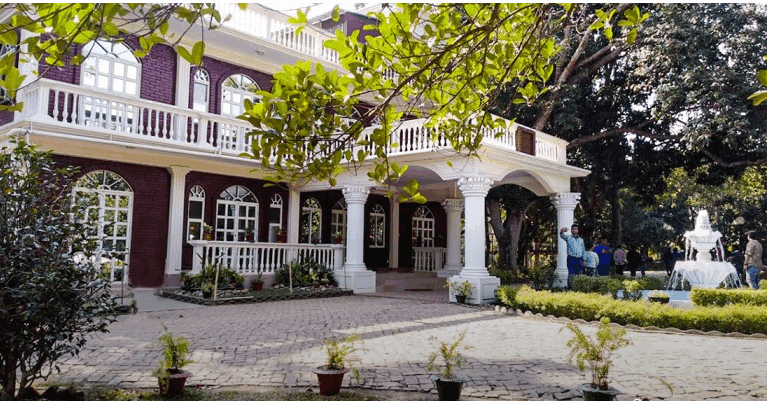 The resort has been named Angana as it is a green land of amazing natural beauty. It was built in 2004 on 18 bighas of land by Syed Ali Murad, brother of Runa Layla, a popular singer of the subcontinent, who owns Angan, a private resort of rural beauty. Its location is in Suryanarayanpur village of Kapasia in Gazipur. I think fatigue comes at the same time in city life. And to alleviate this fatigue, this private resort courtyard has been built in Suryanarayanpur village of Kapasia near the capital. This resort is surrounded by red soil hills of Bhawal Pargana. The entire resort area is surrounded by a strong security fence. In the interest of this security, CCTV cameras are available in the entire resort area. Naturally arranged garden. There are two playgrounds, there are two giant ponds. Arrangement of meetings, training, workshops, and brainstorming meetings.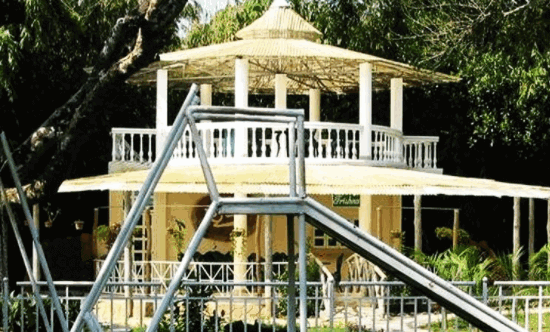 There is full catering for children. There are huge reservoirs. There is also a swimming pool, a badminton court, and a deer park. The biggest attraction of Angana is the amazing deer of the Sundarbans. There are at least 16 deer in two giant cages. There are also a few deer cubs. A few bamboo gardens have enhanced the beauty of the pond. There are mud houses, an interesting fountain, and a swimming pool. Which further increases the attraction of the visitors. There is a Jame Mosque here. There are nameplates of two roads. One of them is Dina Laila and the other is Emdad Smarani. A bungalow has 14 rooms. There are 18 employees to provide round-the-clock service to visitors. Sri Lankans come here more.

Rent:
24 hours rent per room of Angana Resort's cottages is 5 thousand rupees. For a picnic or various events, the rent of the whole yard is 70-85 thousand Tk.
How to get there
You have to take your own transport or passenger bus to Gazipur crossroads and get off at a place called Pabur Road on the Dhaka-Kapasia Highway. Later, the location of Angana will be found at Suryanarayanpur village, one kilometer south of Pabur Road junction.
Contact:
Official Website – http://anganaresort.com/
Facebook Page – http://www.facebook.com/anganaresort
Phone Number – 017111182626
Read More: Belai Beel