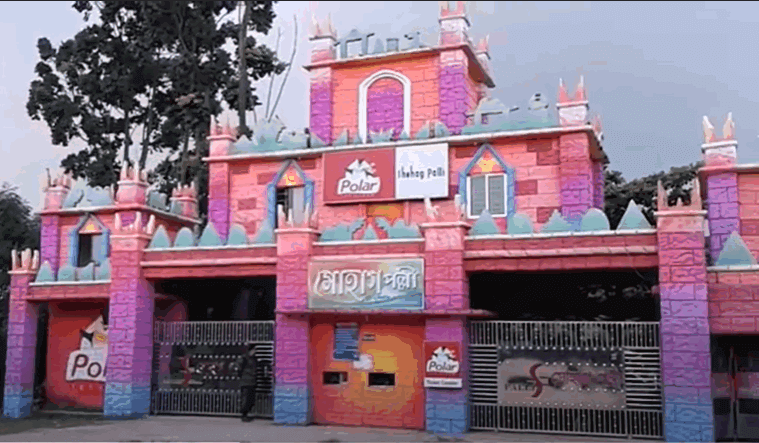 Busy people find a touch of peace in the life of a citizen. So it is not bad to get close to nature quickly in a little leisure. For those who want to visit Dhaka in a short time and come from the side, Sohag Palli is a resort built in a rural area with beautiful scenery in the remote area of ​​Gazipur. Shohag Palli is located in the village of Kalampur, 4 km northeast of the Chandra junction in Gazipur. The resort is built on a total of 11 acres of high and low land.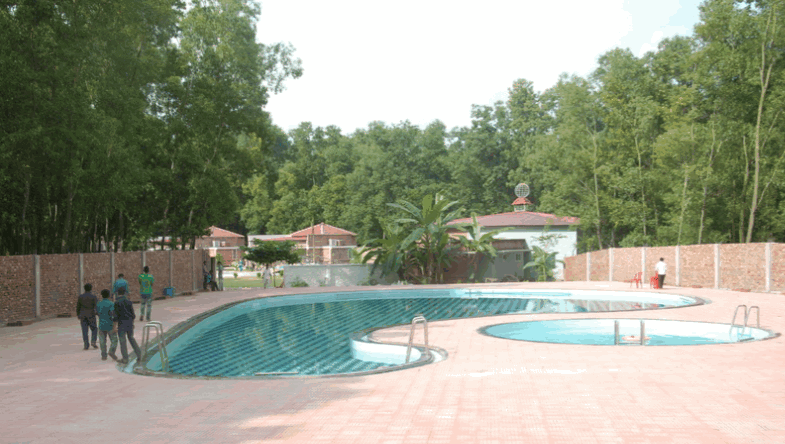 One of the attractions of Sohag Palli Resort surrounded by greenery is the beautiful hanging bridge built on a huge pond. The various carvings carved on its pillars and balconies catch everyone's eye. There is a two-storey restaurant on the east side of the pond. The restaurant is named Mezban. A lake has been artificially constructed here. So that there is always water. Different species of fish can be seen in the water of the lake.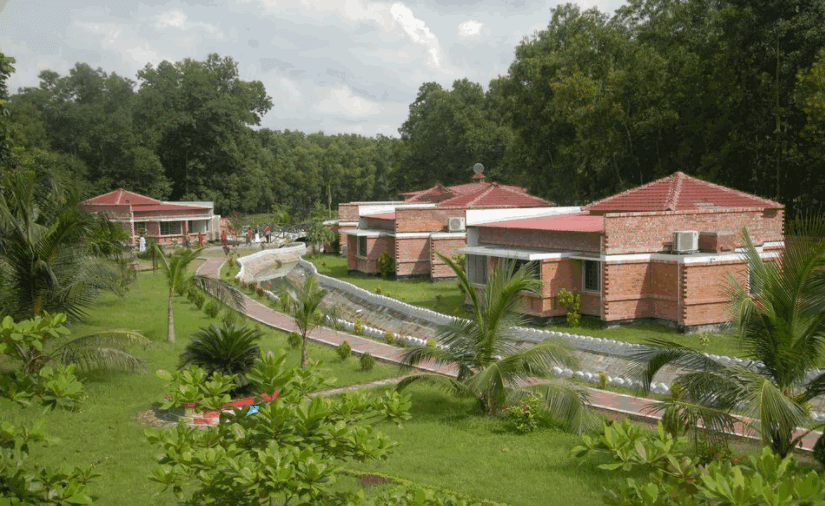 The resort has a few high-quality cottages. The lake flows right in front of the cottages. There are a swimming pool and a hall for conferences. There are 40 officers and employees to provide full-time service. There are also high hills. Below that is a yawning face of a monster on one side, a water-filled pitcher in the lap of the beautiful Lalna on the other side, and two more portraits of giraffes and deer on either side of the hill.
Ticket price Admission fee for visitors is 50 Tk.
Contact Website: http://www.shohagpalli.com
E-mail: [email protected]
Online Reservation: http://www.shohagpalli.com/reserbation_form.html
Phone: +60 1612-049903, +60 1612 049903, +60 1812 049904
How to get there
You have to take your own transport or passenger bus at Gazipur crossroads and get off at Chandra junction of Dhaka-Tangail highway. Later, if you go to Kalampur village, 4 km north-east of Chandra turn, you will find Sohag Palli.
Read More: Sreefaltoli Zamindar Bari