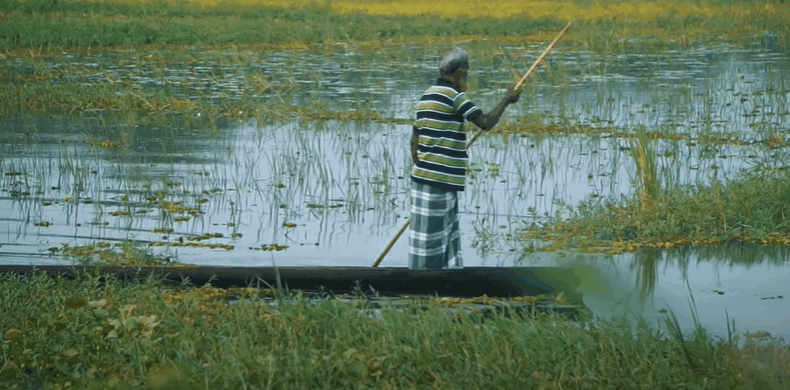 Belai Beel in Gazipur is a beautiful place. Belai Beel with the Chelai river. Both engines have driven and dinghy boats are available here. Read up on what you like. You can rent it for the whole day and if you take an engine-driven boat, you can go around by yourself. In the afternoon a wonderful view is created around this bill, with a scattering of shufflers. Just keep looking around. After a while, the gust of wind will take over the body. If you take more time, you must take food.
Belai Beel Traveling Guide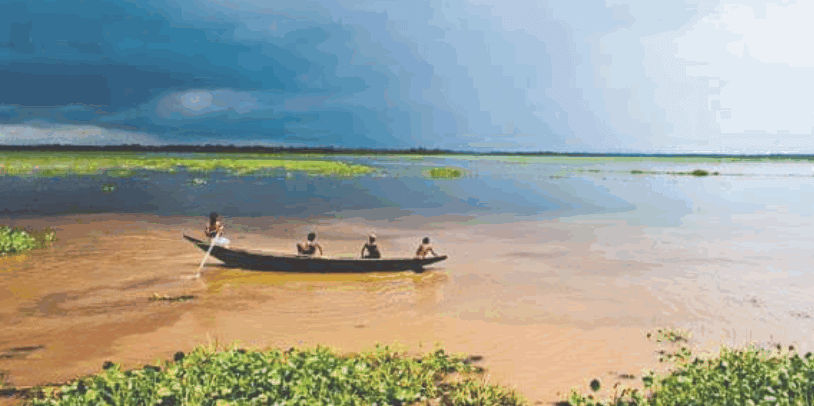 In some parts of this huge bill, there is water almost all year-round, but in the rainy season, its form increases a lot. The bill currently covers an area of ​​eight square miles but was once larger. Baria, Brahmangaon, Baktarpur, and Bamchini mouzas are surrounded by Belai Beel. 400 years ago, no village existed in Belai Bill.
Due to the fast-flowing Chelai river, the bill also existed as fast flowing. During the monsoon season, fishermen dig ditches around the beel to catch fish. And in the dry season, the bill became cropland. Boro paddy is cultivated in it.
As you fall, you will stand on the new bridge built near Kanaya Bazaar and sip a cup of tea and look ahead and see all the fatigue disappear. When you are full of water lilies, you will want to just stare at the bill. Maybe you will see the grain sifting scene! Women do this without the help of machines. Husk powder and dust fly in the air. All the sparrows in the vicinity ate the scattered grains.
The scene is as beautiful as the picture. Clear crystal clear water on the chest of the bill! The Chelai River is not very wide, but the depth is not very low. Both motorized and dinghy boats are available here. Read up on whatever the mind wants. Everywhere you look today, the tide of protectionist sentiment is flowing. Island-like villages around the bill.
Bamchini Mouza is one such island village in Belai Beel. Its specialty is one house in one mouza. Apart from this Bamchini mouza in Gazipur, there is no other instance in the country. There is also 'Bhawal Pargana' (cremation ghat or cremation house) by the river. If you want you can see this cremation house next to the river.
How to get there
Gazipur bus stands by bus from Gulistan. From there by rickshaw or tempo to Kanaiya Bazaar. Rows and rows of boats tied up at Kanaiya Bazar Ghat. Bargain and read up. If you want, you can also go in your own vehicle as a group. The rainy season is the best time to travel. There is nothing to eat in the Kanaya market except tea and biscuits. So take with portable food. It will save time to go to Kanaiya via Tongi-Pubail in your own car, it will be accompanied by beautiful roads. Daran will be wandering for one day.
More Traveling Place:
Frequently Asked Question:
Gazipur all park list
Places to visit near Dhaka
Gazipur park
Gazipur picnic spot list
Gazipur historical place
Gazipur resort
Gazipur day trip
বেলাই বিল, গাজীপুর