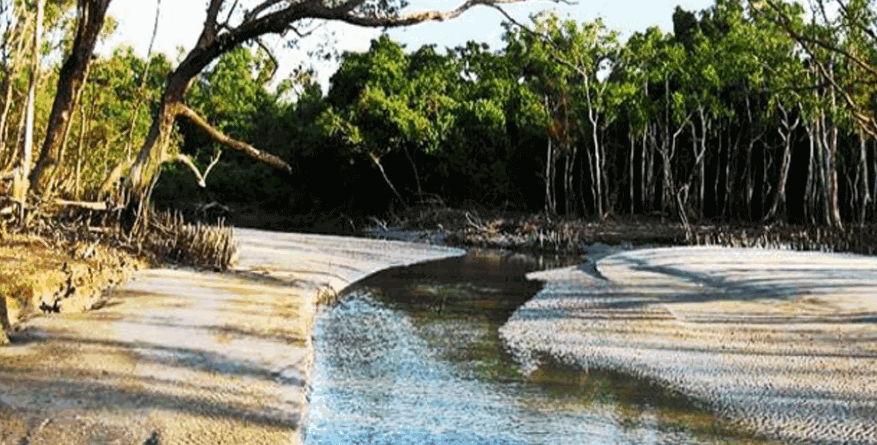 Dublar Char is an island south of the Sundarbans in the Bangladesh part, southwest of Katkar and southeast of Hiran Point. It is an isolated char between the Kunga and the Dead Animal River. Dublar Char is basically a fishing village. Fishing goes hand in hand with fishing. After fishing for hilsa in the monsoon season, many fishermen camped for four months in remote Cox's Bazar, Chittagong, Bagerhat, Pirojpur, Khulna, and Satkhira. Fishing villages were established in Meher Ali's Khal, Alorkol, Majherchar, Officekella, Narikelbaria, Manikkhali, Chafrakhali, and Shalarchar areas. During these four months, they are busy making the fish dry.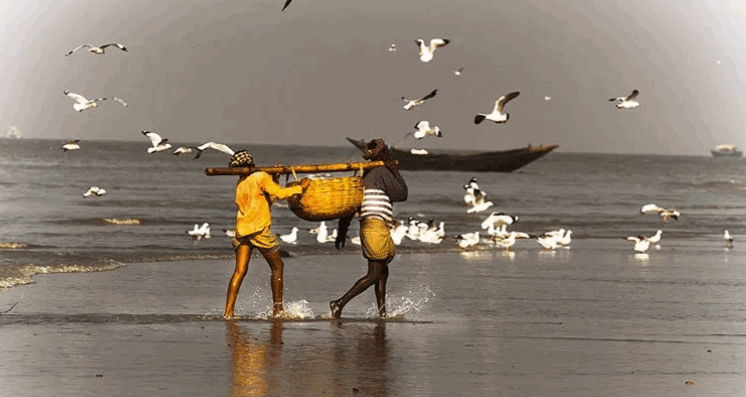 The dried fruits extracted from here are stored and sold in the wholesale market of Asadganj in Chittagong. The fishermen and fishermen enter Dublar Char with the prior permission to collect fish from Bagerhat, the headquarters of the Eastern Division of the Sundarbans. The government receives revenue from Dublar Char at a regular rate. Fishermen are allowed to enter the Sundarbans every year by paying revenue to the forest department through BLC or boat license certificate, DFC or daily fuel (fuelwood) consumption, etc. Every year in the month of Kartik (Christian November), the island is also famous for its Hindu festivals and holy baths.
Although it is said that this Rasmela has been going on for 200 years, it is known that in 1923, a forest devotee of Harichand Tagore, named Haribhajan, started this fair. Every year many devotees come here to bathe on the occasion of Raspurnima. Seeing the sunrise on Dublar Char, the devotees floated the fruits in the seawater. Some people play musical instruments and sing bhajans and kirtans all around. Apart from the locals, people from far and wide and even foreign tourists spontaneously take part in the Dublar Chor Rasmela. Many foreign tourists also gather at the three-day fair.
Red-breasted fisherman and Madantak birds can be seen in Dublar Char. Among the animals there are deer.
How to get there
First, you have to go from Dhaka to Mongla Port in Bagerhat. From there you have to rent a trawler or launch to Dublar Char. It will take 6/7 hours. You can also rent a launch from the launch ghat in Khulna city.
Where to stay
Apart from tourist vessels, the Sundarbans Sanctuary also has accommodation at the Forest Department's Rest House at Nilkamal in Hiranpoint and Kachikhali and Katka in Tiger Point. The fee for domestic tourists in Nilkamal is three thousand Tk per room, four rooms 12 thousand Tk. Kachikhali three thousand Tk per room, four rooms 10 thousand Tk. Katka two thousand Tk per room, two rooms four thousand Tk. In the case of foreigners, five thousand and 20 thousand Tk in Nilkamal, five thousand and 15 thousand Tk in Kachikhali, and five thousand and 10 thousand Tk in Katka.
Apart from Sundarbans, there are standard hotels in Satkhira town and rest houses and dormitories of NGO Sushilan in Munshiganj, Shyamnagar with single, family, and group facilities.
There are tourist corporation hotels in Mongla for staying, there are general hotels in Pashur port for tourists. Apart from quality hotels like Hotel Royal, Castle Salam, Hotel Tiger Garden, Hotel West Inn, Hotel City Inn, Hotel Millennium, etc., there are standard hotels in Khulna metropolis.
Read More: Six Domed Mosque