Rema Kalenga Reserved Forest At Habiganj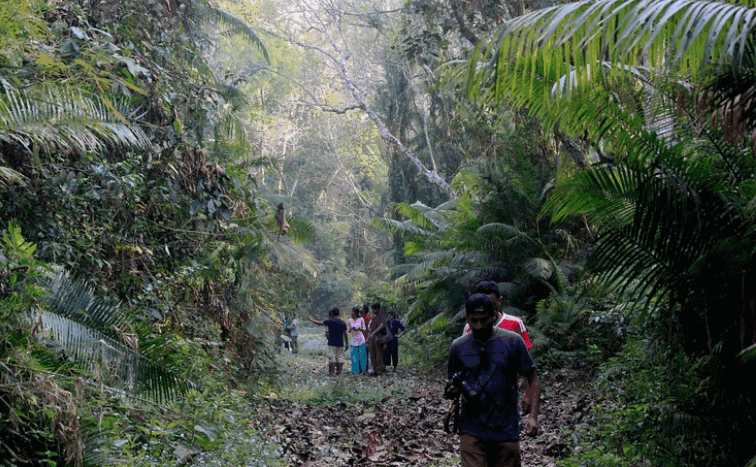 Rema-Kalenga Wildlife Sanctuary is a protected forest and wildlife sanctuary located in Chunarughat Upazila of Habiganj district in Sylhet division. It is a dry and evergreen forest and the largest natural forest in Bangladesh after the Sundarbans. It is also the second-largest wildlife sanctuary in the country and one of the richest forests in the country in terms of biodiversity.
Rema Kalenga Reserved Forest
The area of ​​Rema-Kalenga Sanctuary is 1795.54 hectares. Rema-Kalenga is one of the few natural forests in Bangladesh that still survives in fairly good condition. After entering the forest, you will see an impossibly beautiful lake. The surroundings of the lake are so natural that it doesn't seem artificial. It is designed to meet the drinking water needs of wild animals. There is a watchtower next to the lake.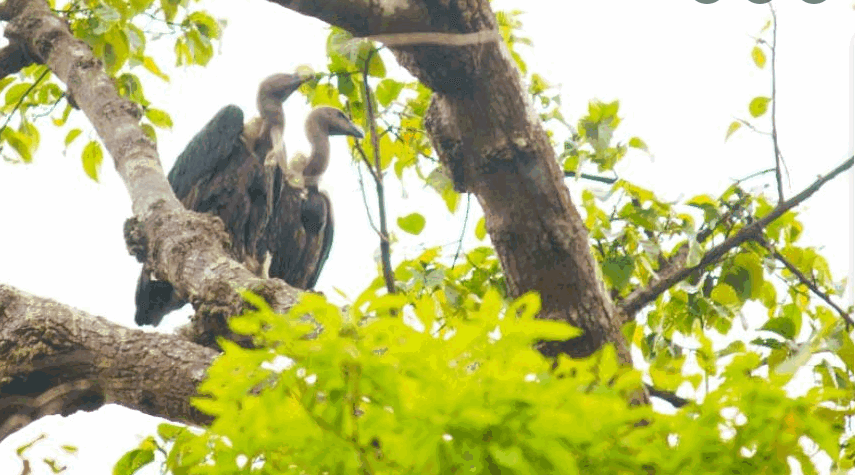 If you want you can go up to the tower. The fun of seeing the whole forest from above is different. As far as the eye can see, you will only see the impenetrable jungle. The sanctuary has 638 species of plants, trees, and herbs. Notable plants include Awal, Teak, Crab, Neur, Hargaja, Gandharai, Haritaki, Bahera, Blackberry, Fig, Jackfruit, Chamkathal, Cow, Kadam, Rata, Chikrashi, Chapalish, Neem, Banamala, etc. There are 7 species of amphibians, 18 species of reptiles, 167 species of birds.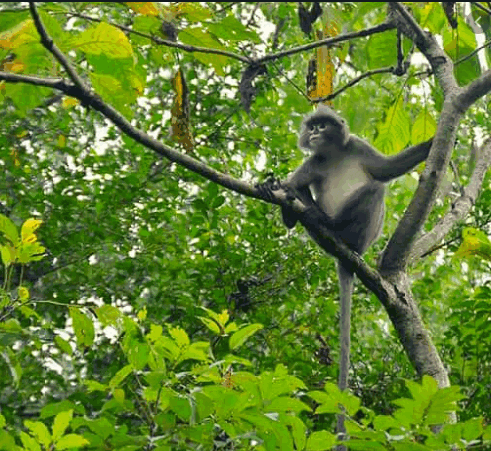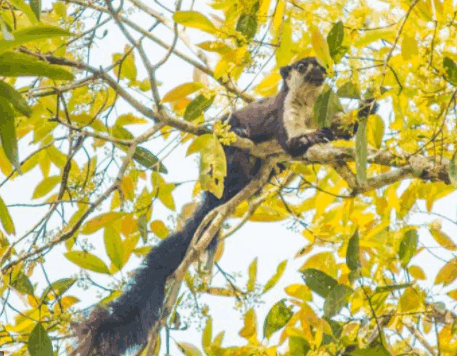 Notable birds are Bhimraj, Pahari Maina, Kao Dhanesh, Banamorga, Fota Kanti Satvarla, Shyama, Shalik, Shamuk Khaori, Tuntuni, etc. There are 37 species of mammals. Notable among them are black wild boar, white wild boar, monkey, Hanuman, mouthed Hanuman, rabbit, small deer, fish tiger, fish cat, forest dog, Ramkutta, etc. If you are lucky you will see all kinds of animals.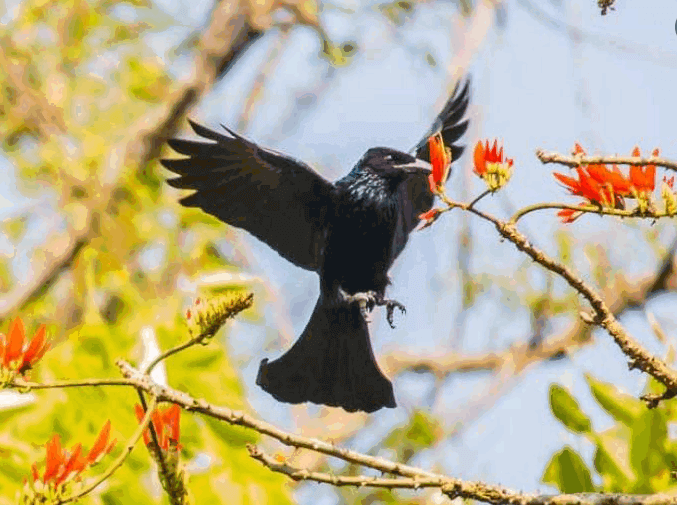 The atmosphere of a different world will float before your eyes. The Rema-Kalenga Wildlife Sanctuary has three trails of half an hour, one hour, and three hours. Beautiful and arranged like every picture. Inside the sanctuary is a tall observation tower. The head of the tower pierces the top of the tall trees in the forest and peeks into the sky. Standing there, one can see the distant scenery inside the forest.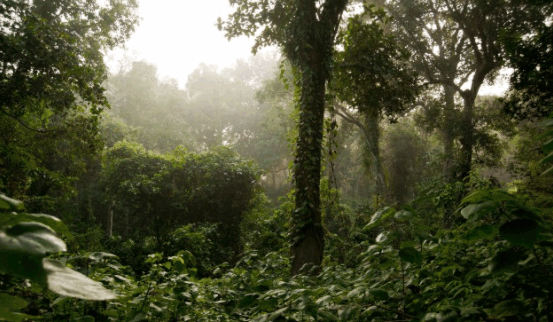 There is a crooked lake at the bottom of the tower. The lifestyle of the indigenous community of Bangladesh can also be seen here. There are four indigenous communities living within the Rema-Kalenga forest. There are several neighborhoods of the Tripura community within this forest. There are also Santal, Telugu, and Urang tribes.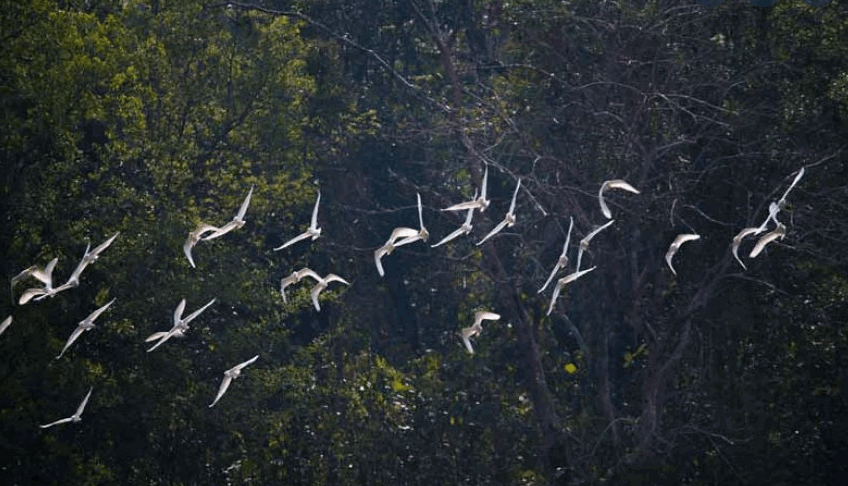 How to Go Rema Kalenga Reserved Forest
The easiest way to get from Dhaka is to take any Sylhet-bound bus to Madhabpur Muktijoddha Chattar and from there take a bus or a maxi to Satchhari. Besides, one can go to Habiganj by rail and road from Dhaka and from there also to Satchhari. Besides, Agradut Paribahan, Diganta Paribahan, and Bichmillah Paribahan go directly to Habiganj from Dhaka's Saidabad. Rent AC 250 to 300 Taka.
If you want to go to Habiganj by train, you have to get off at Sayestaganj station. The distance from here to the city is about 14 kilometers. The intercity train Parabat Express leaves from Kamalapur in Dhaka at 6.40 am every day of the week except Tuesday. Jayantika Express leaves daily at 2 pm. The Upban Express leaves at 10 pm every day of the week except Wednesdays. The rent varies from 100 to 673 Taka. Paharika Express leaves Chittagong every day except Monday at 8:15 am. Udayan Express at 9 pm every day except Saturday. Rent 125 to 857 Taka.
And those who want to go from Habiganj Sadar can go to Habiganj to Madhabpur via Chunarughat bus or reserve CNG or microbus. You will get a guide from the information center of Satchhari Udyan. According to the trail, the guide fee is 200-500 Taka respectively. Although maps are provided on the office premises, a guide should be taken. Because in the beginning there were instructions about the trail but nowhere in the forest there are instructions about this. As a result, there is a possibility of making a mistake in the forest.
Where to Stay At Habiganj
There is no arrangement to stay or eat in Satchhari National Park. If you want, you can camp at night in groups. However, prior permission of the forest department office is required. Before coming, you can contact the Ranger Mr. Md. Liaquat Ali Mollah (Mob: 01190789176).
In addition, if you want, you can stay at Hill Cottage (01731977807) on behalf of the universe. The cottage, located next to the main entrance to the Rema-Kalenga Wildlife Sanctuary, can accommodate eight people in three rooms. The rent for the two big rooms is one thousand Taka and the rent for the small one is 800 Taka.
The Cost of Food In Traveling Time
The cost of food is 200 Taka per person. And breakfast 60 Takas. Besides, you can stay at Hotel Sonartari, Hotel Jamil, Hotel Amad (Amir Chan Complex) in Habiganj city. The rent will be 800-2500Taka. You can also stay at the 5-star resort palace located in Bahubal Upazila (rent 7000-15000 Taka).
Note: You must take a guide with you when traveling to Rema-Kalenga Sanctuary. Guide – Abdur Rahim (01741144174) or Perth Sarathi (01712982162).
Read More: