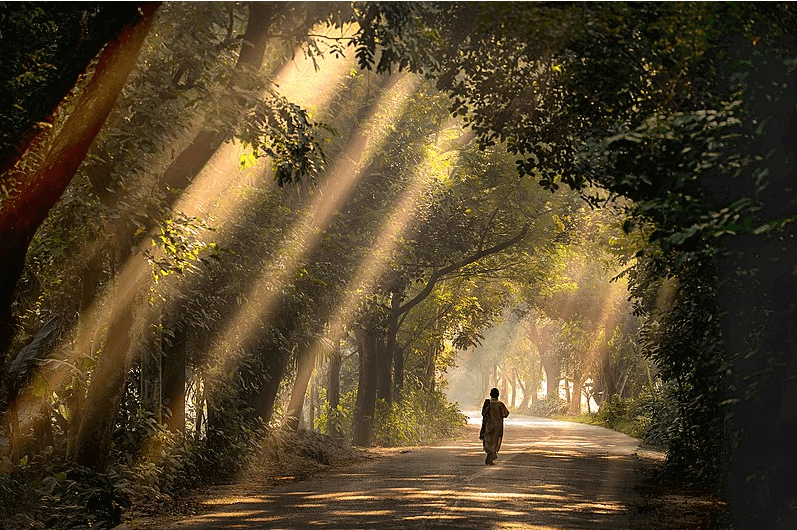 Satchari National Park is located on Raghunandan hill in Chunarughat Upazila of Habiganj district. Satchhari National Park is a natural park in Bangladesh. Satchhari National Park was established in 2005 with an area of ​​243 hectares under the Wildlife Conservation / Amendment Act of 1974. There are seven hill rhymes in this garden, hence its name Satchhari.
The previous name of Satchhari was "Raghunandan Hill Reserve Forest". The national park is densely surrounded by several tea gardens, villages, towns, and arable lands. There are 9 tea gardens near Satchhari Udyan. Satchhari Tea Garden is located on the west side of the garden and Chaklapunji Tea Garden is located on the east side. A village called Tiprapara is located inside the park. Where 24 indigenous tribal families live.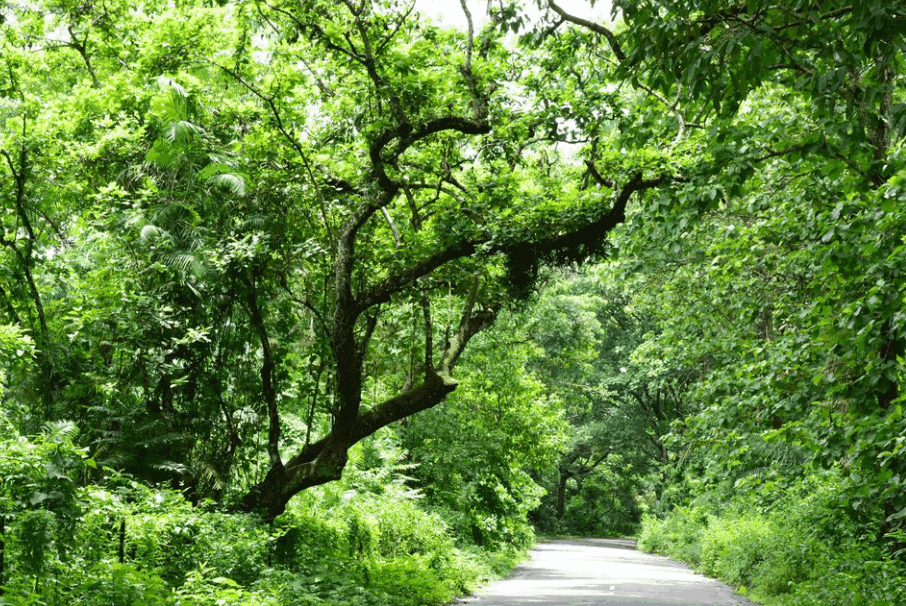 The people of the fourteen nearby villages, especially the tea garden workers and forest dwellers, depend on forest resources in various ways. Satchhari National Park has 145 species of plants and 197 species of animals. Of which 149 species of birds, 24 species of mammals, 18 species of reptiles, and 6 species of amphibians.
Satchari National Forest
In the Satchhari National Park, the ape jumping from one tree to another and the squeaking of various kinds of insects give great pleasure to the tourists. Among the 24 species of mammals in this forest, apes, fish tigers, pigs, snakes, mouth-watering Hanuman, spectacled Hanuman, shy monkeys, etc. are notable. Among the 149 species of birds, the cormorant, the red-headed trogon, and among the rare plants, the venom, the pitraj, the kanaidinga, the agar, etc., are notable. 20 species of wildlife are on the verge of extinction.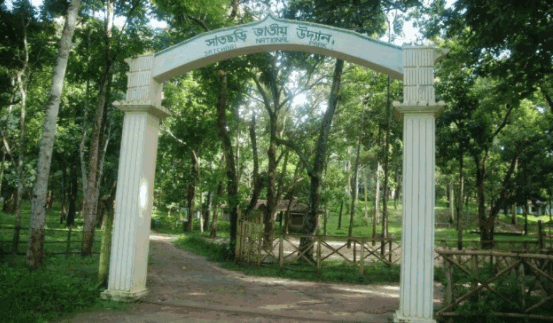 These endangered species include cheetahs, fish tigers, shy monkeys, Maya deer, apes, carcasses, pigeons, pheasants, eagles, and other wildlife.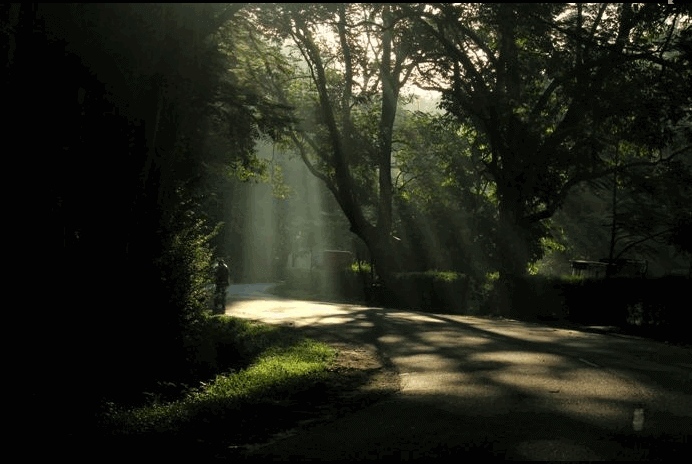 How to Go There Satchari National Forest 
The easiest way to get from Dhaka is to take any Sylhet-bound bus to Madhabpur Muktijoddha Chattar and from there take a bus or a maxi to Satchhari. Besides, one can go to Habiganj by rail and road from Dhaka and from there also to Satchhari. Besides, Agradut Paribahan, Diganta Paribahan, and Bichmillah Paribahan go directly to Habiganj from Dhaka's Saidabad. Rent AC 250 to 300 Taka.
If you want to go to Habiganj by train, you have to get off at Sayestaganj station. The distance from here to the city is about 14 kilometers. The intercity train Parabat Express leaves from Kamalapur in Dhaka at 6.40 am every day of the week except Tuesday. Jayantika Express leaves daily at 2 pm. The Upban Express leaves at 10 pm every day of the week except Wednesdays. The rent varies from 100 to 673 Taka. Paharika Express leaves Chittagong every day except Monday at 8:15 am. Udayan Express at 9 pm every day except Saturday. Rent 125 to 857 Taka.
And those who want to go from Habiganj Sadar can go to Habiganj to Madhabpur via Chunarughat bus or reserve CNG or microbus. You will get a guide from the information center of Satchhari Udyan. According to the trail, the guide fee is 200-500 Taka respectively. Although maps are provided on the office premises, a guide should be taken. Because in the beginning there were instructions about the trail but nowhere in the forest there are instructions about this. As a result, there is a possibility of making a mistake in the forest.
Where to Stay In Traveling Time
There is no arrangement to stay or eat in Satchhari National Park. If you want, you can camp at night in groups. However, prior permission of the forest department office is required. Before coming, you can contact the Ranger Mr. Md. Liaquat Ali Mollah (Mob: 01190789176).
In addition, if you want, you can stay at Hill Cottage (01731977807) on behalf of the universe. The cottage, located next to the main entrance to the Rema-Kalenga Wildlife Sanctuary, can accommodate eight people in three rooms. The rent for the two big rooms is one thousand Taka and the rent for the small one is 800 Taka.
The Cost of Food
Satchari Forest
Habiganj
The cost of food is 200 Taka per person. And breakfast 60 Takas. Besides, you can stay at Hotel Sonartari, Hotel Jamil, Hotel Amad (Amir Chan Complex) in Habiganj city. The rent will be 800-2500Taka. You can also stay at the 5-star resort palace located in Bahubal Upazila (rent 7000-15000 Taka).
Read More: