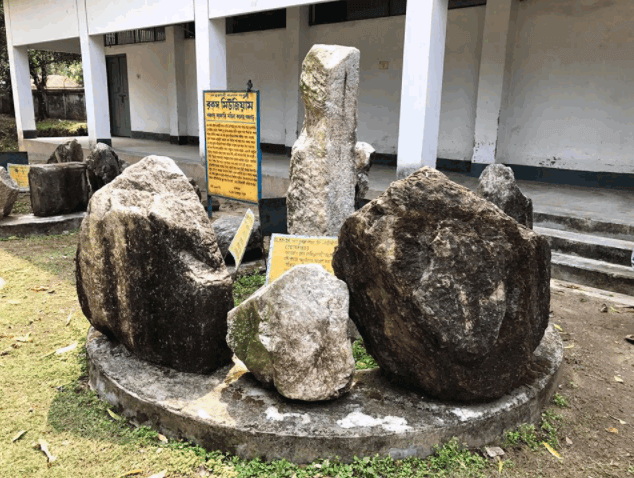 Rocks Museum is the only rock museum located at Panchagarh Government Women's College in Panchagarh Sadar. In 1996, the then principal of the college, Professor. Md. The museum was set up in 1997 by Namjul Haque on his own initiative. The Rocks Museum has more than 1,000 (one thousand) archeological and folklore collections of Panchagarh district. The Rocks Museum has two types of galleries, indoor and open. The interior gallery contains igneous rocks of various shapes, colors, and characteristics, sedimentary rocks and pebbles, silica pebbles and silica sands, yellow and dark yellow sands, mineral sands, white soils, undulating flat stones, limestone, silt, and earthen soils. Bricks and terracotta statues of many years old buildings can be seen here. It was established in the Government Women's College's own building. At first, it was housed in a room of the college but later it was shifted to its own building. In 2008, the government built a second-floor building for the Rocks Museum.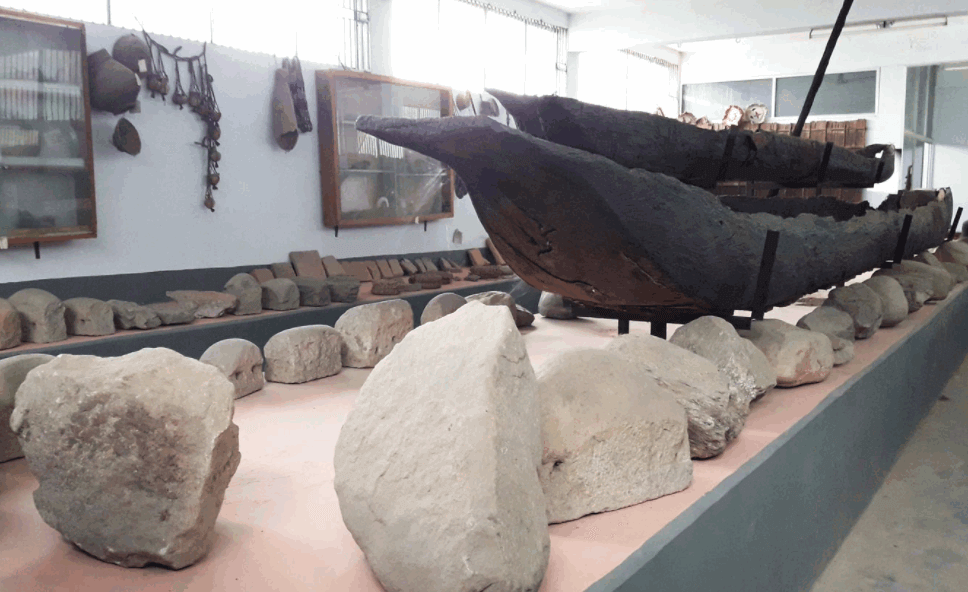 But the big stones are lying outside, here and there in the college yard. Stones and sand collected from home and abroad have been arranged in the room with descriptions. The stones arranged outside are collected from various places. In addition to the stones, there are items used by the indigenous small anthropological people of the region, bricks of thousands of years old buildings, stone statues, etc. There are also two boats that are thousands of years old. Researchers believe that these were used in the Pacific. Thousands of years old treaties, coins, and copper coins of the Mughal Empire and British rule are preserved here. Household items, farming materials, and various religious items used by small ethnic groups are arranged here. Not only that, the printing of Sino-Nepali script written on the stone can be seen here. Twelve kinds of colorful sand have enriched this museum.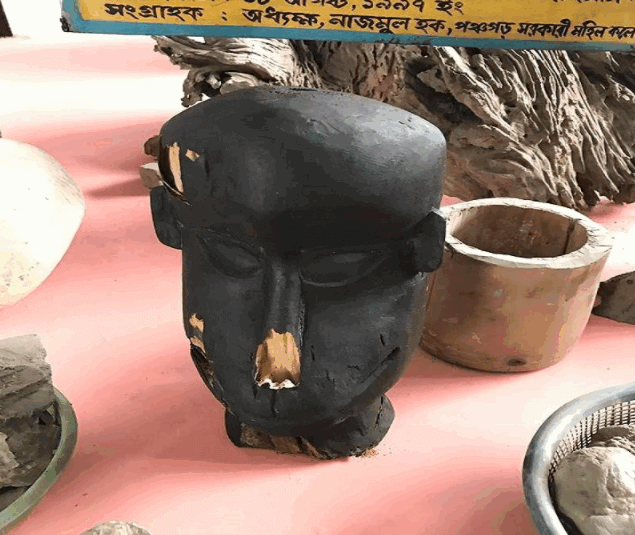 Sand and soil have been collected from the bottom of various rivers to quench the thirst of curious visitors. Visitors come here throughout the year. However, the number of tourists increases in winter. Many tourists flock to Panchagarh at the beginning of winter to see Kanchenjunga from Tetulia in Panchagarh. And then they don't make the mistake of visiting this museum once. Apart from the Rocks Museum, there are several places of interest in the vicinity of Panchagarh. These are – Maharaja Dighi, Mirzapur Shahi Mosque, Vitargarh Durganagari, Golakdham Temple, Banglabandha Zero Point, Bar Aulia Mazar Sharif, Tentulia Dak-Bungalow.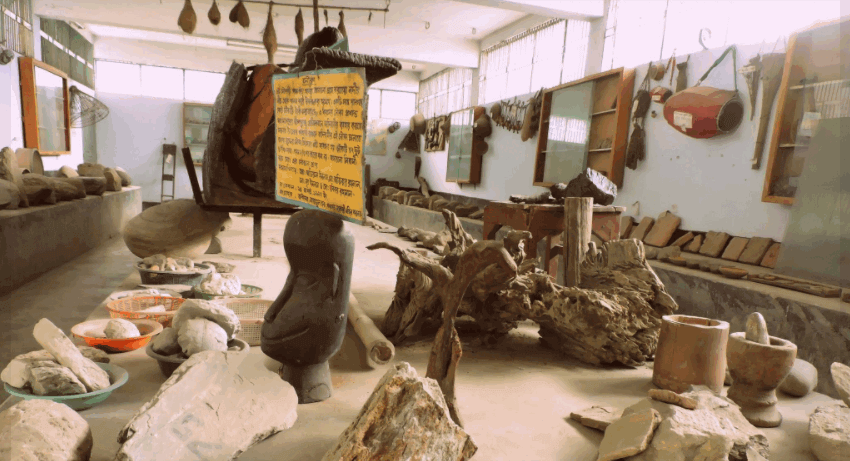 The Way To Go To Panchagar
If you want to go directly to Panchagarh, you can go to Hanif or Nabil Paribahan. The rent will be between 400-500 Tk. You can go by bus. If you want to go by AC bus then you have Green Line, Arrival, T-R Travels buses. The rent will be around 750-800 Tk. But the problem is that these buses go to Rangpur. You have to take a separate transport from Rangpur to Panchagarh. It is better to rent a car or microbus from Panchagarh city to visit different places here. The reserve car fare for visiting these places for the whole day will be 2000-2500 Tk and the microbus fare will be 2500-3500 Tk. These rental cars will be available at Panchagarh Central Bus Station and Chowrangi intersection of the city.
By bus from Panchagarh to Tentulia all day, the fare will be 40 to 50 Tk. In addition, Hanif and Babul Paribahan buses run directly from Dhaka to Tentulia, with a fare of Tk. 500. There is no AC bus on the way to Panchagarh or Tentulia. It is better to rent a scooter to go down to Tentulia and visit Banglabandha land port, tea garden, or surrounding areas.
If you want to go by train
If you want to go by train, you can get off at Panchagarh directly from Dhaka's Kamalapur Railway Station by Panchagarh Express, Ekta, or Drutayan Express. 8 to 10 hours on the journey. The Panchagarh Express train will leave Dhaka at 10:45 pm every day and reach Panchagarh at 08:50 am the next day. The train will leave Panchagarh at 1:15 pm and reach Dhaka at 10:35 pm. This train from Panchagarh to Dhaka will stop only at Parbatipur, Dinajpur, and Thakurgaon stations. The fare of Panchagarh Express has been fixed – Shovon 550 Tk, AC Chair 1053 (Snigdha), first berth 1942 Tk.
Accommodation
As there is no residential hotel in Tentulia, the old post bungalow built under the supervision of the district council and the Tentulia Picnic Corner on the other side are the only means of spending the night. Although there is a Bonbit bungalow next to it, it is not being used due to various problems. You will have to pay Tk 200 per room in the picnic corner and Tk 400 for the district council post bungalow to spend the night. If you want to spend the night in these bungalows, you have to apply to the District Council Secretary, Panchagarh, or Upazila Nirbahi Officer Tentulia during office hours and make a booking a few days in advance. But most of the time these bungalows have two bookings so tourists are in trouble. Despite the strong desire of the tourists to spend the night, it is not possible to stay for a long time due to the non-receipt of bookings. As a result, tourists have to go back to the residential hotel in Panchagarh district town to spend the night.
Read More: Tetulia Tea Garden