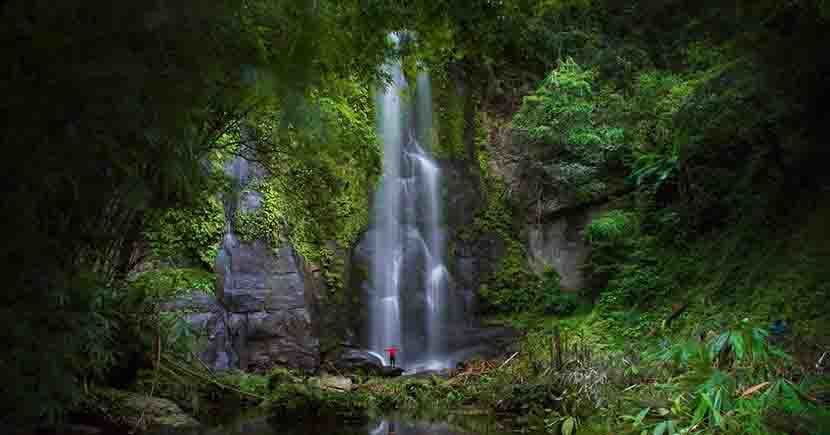 The Zingsiam Saitar waterfall is located next to Rumana Para in Ruma Upazila of Bandarban. There is a sad story associated with this name. Gingsium is the name of a bomb girl. She lived in this village. She was a very active girl. One day she went to Zum to fetch vegetables.
She was supposed to return before noon. But the afternoon also rolled. After the evening parole, the people of the neighborhood went out to look for her. And they found her dead body at the foot of the fountain at around 2 am(night).
From then, the name of this waterfall is Zingsium. It has three steps. Each step is uniquely beautiful. You can also go through the Lunthausih neighborhood. If you stay in Rumana Para, you have to return to the Para after seeing the Kund and the second and first steps. And if you stay in Lunthausih Para, you can see all the steps and go to Rumana Para.
Rumana para is called a Bam Para. Earlier it was called Sankup Para, it was named after a trader named 'Sankup'. It is located at the end of the Ruma Canal that's why it calls Rumana Para. It is quite clean like other Bam Paras. The head of the para is called 'Karbari'. There is a church in addition to a primary school in this para.
How To Go:
From Fakirapul, S Alam, Saudia, and many more transport buses can be taken to Bandarban. Rent is 620 Tk. And 150 Tkper person by jeep from Bandarban to Ruma. Reserve moon car rental from Ruma to Boga Lake is around two and a half thousand rupees. Then the rest of the walkway. It may take six to seven hours to reach Rumana Para.
Read More Articles:
Also Read: