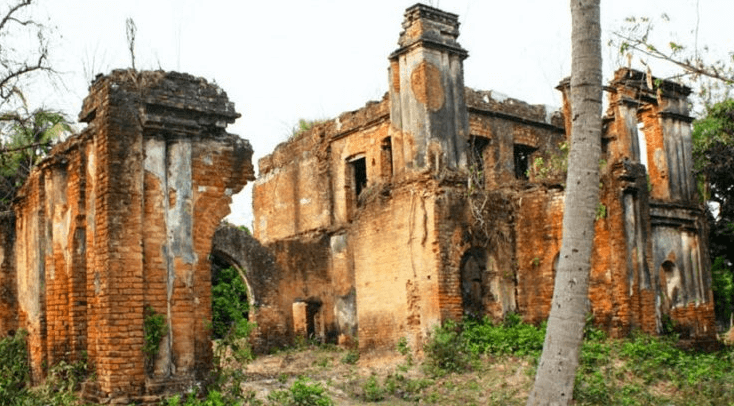 A place of natural beauty. However, this number will be less than one thousand in some modern installations. Today we want to discuss the archeological sites of the Meherpur district.
During the war of liberation, Meherpur witnessed several early battles between the Pakistani forces and the freedom fighters. Many battles took place here. The first command of the war of liberation, Southwest Command was formed on March 26, 1971. Declared an all-out war against the Pakistani forces. During the War of Liberation, the expatriate government of Bangladesh took an oath at Mujibnagar Amrakan in Meherpur district and formed a provisional government, and declared it the temporary capital of the People's Republic of Bangladesh.
One of the most important archeological sites of the Meherpur district is the architectural monument of Amdah village located 4 km east-south of Meherpur town. The ruins of this architectural style in the village of Amdaha are mentioned in the 1320 (1st-year 1st issue) of the monthly Patrika Sadhak as the abode of the Bogha bandits who were destroyed in a battle with Raja Goala Chowdhury. Parikha was around this archeological site with an area of ​​about one square kilometer. But there was no wall around the trench. Now no trace of this archeological site can be found. However, an archeological site recovered from the ground has been placed in front of the old Deputy Commissioner's building.
How to get there:
It can take 6 to 8 hours to reach Meherpur from Dhaka. Meherpur is a suitable time from October to February. However, travel can be done at any time of the year. The distance from the capital Dhaka to Meherpur Sadar is 312 kilometers. There are two ways to travel. From Gabtali to Meherpur via Daulatdia-Paturia or from Gabtali to Meherpur via Jamuna Bridge. Rent 350 / – to 400 / – Tks. Then from Meherpur to Mujibnagar by local bus. The distance is about 16 kilometers. The rent is 20 Tk per person. Major Transport Companies: Purbasha, Chuadanga Deluxe, Darshana Deluxe, M. M. Paribahan, Meherpur Deluxe, Shyamoli Paribahan, JR Paribahan etc.
Where To Stay:
There are hotels in Meherpur district town. The main tourist attraction here is the Mujib Nagar Memorial. There are good arrangements to stay here.
Read More: Bhatpara Nilkuthi