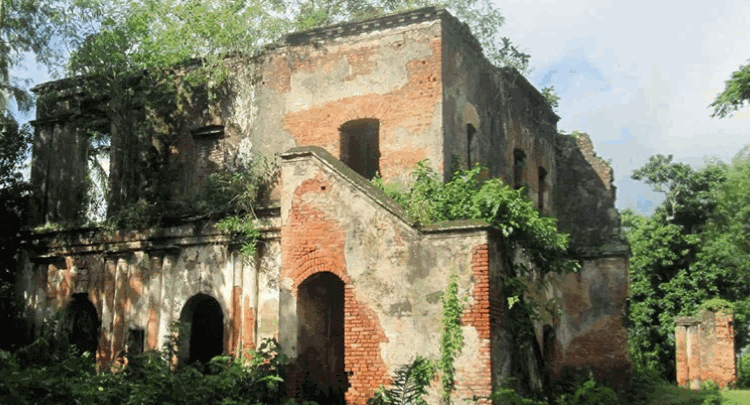 Bhatpara Nilkuthi is an indigo factory located in Meherpur, Bangladesh. During the British rule, in order to manage indigo cultivation in this country, the British set up factories in different places which are known as indigo factories. The indigo factory is located on the east bank of the river Kajla, about seven kilometers north of Gangni Upazila town in Meherpur district, south of Bhatpara Secondary School. Bhatpara Nilkuthi is located at a distance of 18 km from the Meherpur district. There is a mango orchard in front of the indigo factory and a fragment of a church on the southwest side for the prayers of the indigo factory officials.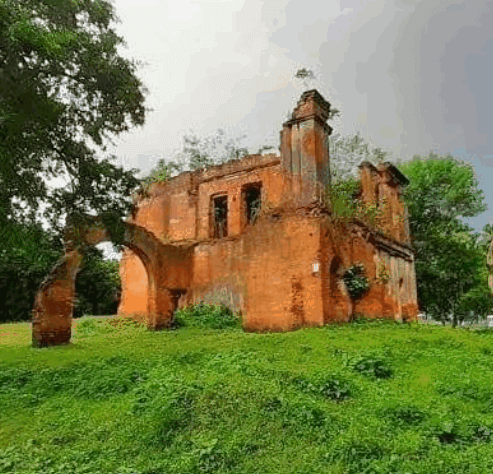 The size of the house, which was established on 26 acres of land, has been reduced due to the allotment of several places among the landless. The main building, 60 feet long and 60 feet wide, still stands as a witness to the times. Indigo cultivation started here in 1898. At that time Goala Chowdhury was killed in a confrontation with the famous Bargi bandit leader Raghunath Ghoshali and the Meherpur area became part of Rani Bhabani's zamindari. When Rani Bhabani was killed, Harinath Kumar Nandi bought the Qasim Bazar area. Later the whole area changed hands and became the zamindari of Mathuranath Mukherjee. At one time the infamous indigo planter James Hill had a dispute with Mathuranath Mukherjee. But Chandra Mohan, the son of Mathuranath, handed over Meherpur to James Hill with a large sum of money. At present, apart from the main building, the prison, the death pit, and the horse houses are in dilapidated condition.
At the end of 2016, the district administration decided to build the Nilkuthi house on the banks of the Kajla river as a tourist center. Its work was started at the beginning of 2017. In the meantime, artificial lakes, fountains, statues of various animals and birds, sports equipment, water and sewerage system, roads, and flower gardens have been set up around the houses.
How to get there:
Distance by road from Meherpur district headquarters is 16 km. Buses, local vehicles can reach Bhatpara Nilkuthi at Char Tempu / Nachimon / Karimon. In this case, it will take about 40 minutes.
Where to stay:
Gangni Palashipara Social Welfare Society has accommodation facilities in the rest house. Besides, Meherpur District Headquarters has accommodation at Circuit House, Municipal Hall, Fintower Residential Hotel, Mita Residential Hotel, Kamal Residential Hotel.
Read More: Amjhupi Nilkuthi
A Complite List Of Travelling Place