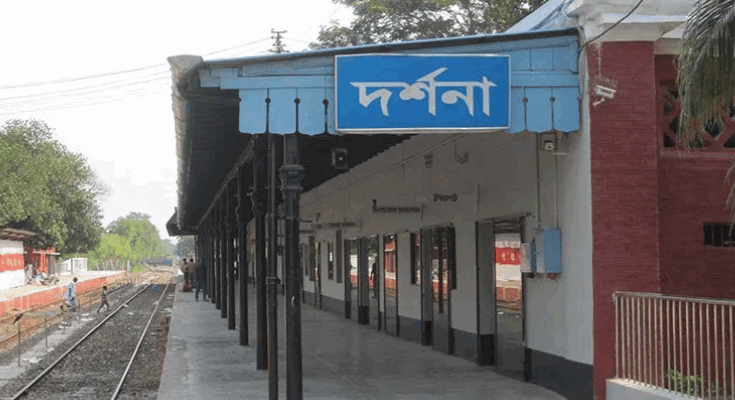 Darshan is a border town in the Chuadanga district of Bangladesh. From the British period, two railway stations with computerized facilities of international standards are located at a distance of 1 km. As an expression of India-Bangladesh friendship, the Maitri train has been plying across the border since April 14, 2006. Besides, after the partition of India in 1947, Darshan customs station was introduced which is still in operation today.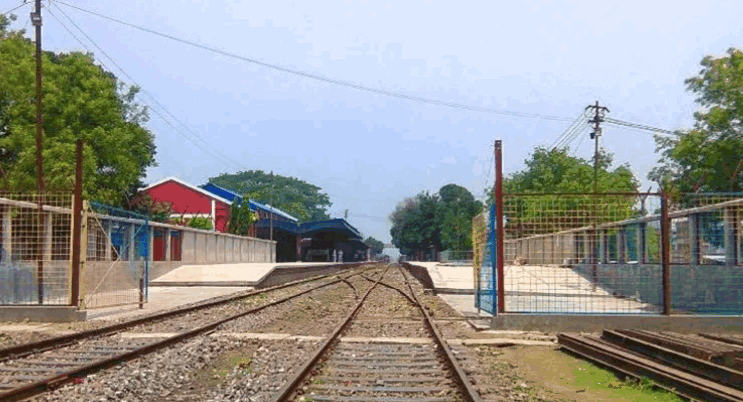 In this context, residential facilities of 119 officers/employees including full customs office and customs warehouse exist in Darshan. The average annual revenue from this customs station is about Rs. 100 crore. Keru & Co. is the largest sugar mill in Asia which was established during the British rule. It is an excellent picnic spot in the region where there is a beautiful guest house with a two storey building.
There are permanent immigration and customs checkpoints within 100 yards from Zero Point on the Darshan border. On average, 200 passengers travel between India and Bangladesh every day. Permission must be obtained from the concerned authorities in the Indian border area. There is no accommodation here so you have to return to your place in broad daylight.
How to get there:
From Chuadanga city you have to go by bus or train. Then by rickshaw or van from Darshan, there will be an immigration and customs check post located in Joynagar village. Darshan customs station located in the city.
Read More: Dhol Shamudro Dighi