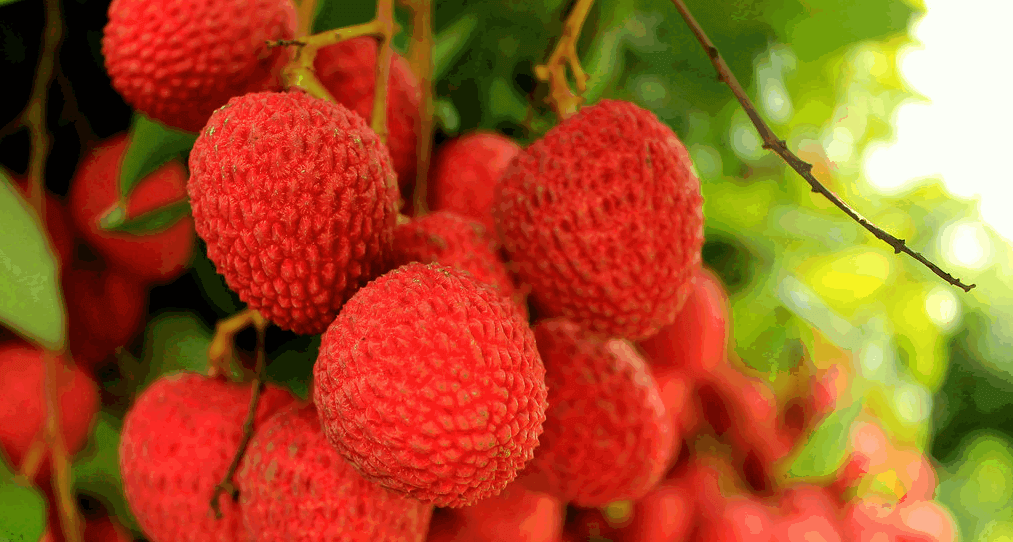 Dinajpur, this district is known all over the country for litchi. Litchi is cultivated in 13 Upazilas of this district. In the litchi season, each litchi tree is decorated with bunches of buds. The amount of litchi land is gradually increasing every year. Although litchi is cultivated more or less all over the country, the value of litchi in Dinajpur is different. Among the litchis of Dinajpur, China Three, Bedena, Bombay, and Madraji, jackfruit is notable. In the senior month known as the honeymoon of summer, litchis are hanging in bunches on the delicious and famous litchi trees of Dinajpur.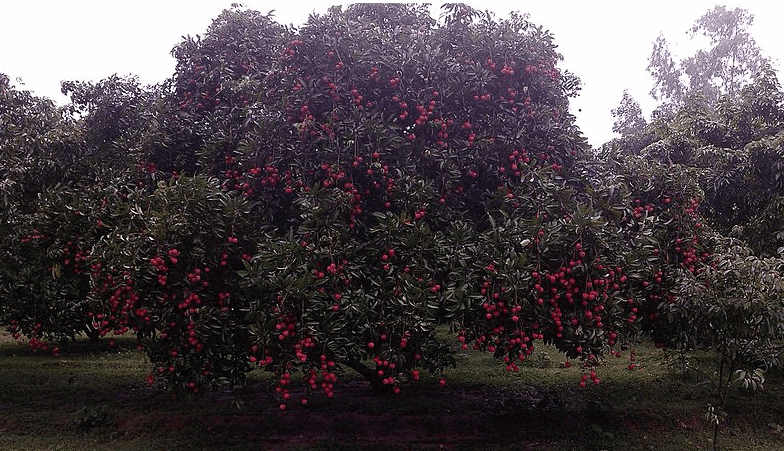 At the beginning of the month of Jyeshtha, Bedena and Bombay varieties of litchi start to come into color. Litchi starts to appear in the market within 10 to 20 days of the senior month. There are more than 3126 litchi orchards in the Dinajpur district. There are about 2 lakh 20 thousand trees in these gardens.
Lychee market:
The main lychee market in Dinajpur is Municipality New Market. From morning till noon, litchi is sold in about 70 places, big and small. Last year's Madrasi variety of litchi was sold at Tk 250 to Tk 300, Bombay variety at Tk 300 to Tk 325, Bedena at Tk 600 to Tk 800, and China Three at Tk 600 to Tk 600.
How to get there
There are train and bus services to Dinajpur. You can reach Dinajpur in 10 hours by train comfortably and safely. Ekta Express goes to Dinajpur at 10 am every day except Tuesday and Drutayan Express goes to Dinajpur every evening except Wednesday at 7.40 pm. The Dratajyan Express leaves Dinajpur every day except Wednesday at 7.40 am and the Ekta Express intercity train leaves for Dhaka at 9.20 pm every day except Monday.
If you want to go by bus, you can go to Dinajpur by AC bus of Nabil Paribahan from Kalyanpur and Gabtali of Dhaka. Non-AC buses of Nabil Paribahan, Hanif Enterprise, SR Travels, Keya Paribahan, SA Paribahan, and Shyamoli Paribahan also ply on this route. Nabil Paribahan's AC bus fare is 1 thousand rupees. Besides, non-AC bus fares of Nabil Paribahan, Hanif Enterprise, SR Travels, Keya Paribahan, Shyamoli Paribahan, etc. are Rs.500 to Rs.600.
How to go to litchi garden:
There are about 1200 litchi gardens in Chirirbandar Upazila of Dinajpur. Besides, Mashimpur in the district headquarters is a unique place for litchi. The litchi trees in this area are also old. Mashimpur after a short walk along the road from Dinajpur city to Ramsagar. Lots of litchi trees on both sides of this road. There are more litchi trees in and around the yard of the Mashimpur area.
Besides, there are many litchi gardens in Kantnagar of Kaharol Upazila of Dinajpur district. You will see these gardens on the way to Kantji Temple and Nayabad Mosque. You can rent an auto from the city and visit the litchi orchards of Masimpur and Nayabad villages of Kantnagar.
Where to stay
Dinajpur has various quality arrangements. The location of the Bangladesh Tourism Corporation motel is in a beautiful place at one end of the city. The rent of an AC twin room is 1900 rupees. You can book from the head office of Mohakhali Tourism in Dhaka. Apart from this, there is Hotel Diamond (Phone: 01720-69298) in Maldaha Patti of the city. There are various hotels including Hotel Unique, Hotel Mrigaya. In these hotels, you will get various quality rooms starting from 500 Tk.
Read More: Alpona Gram