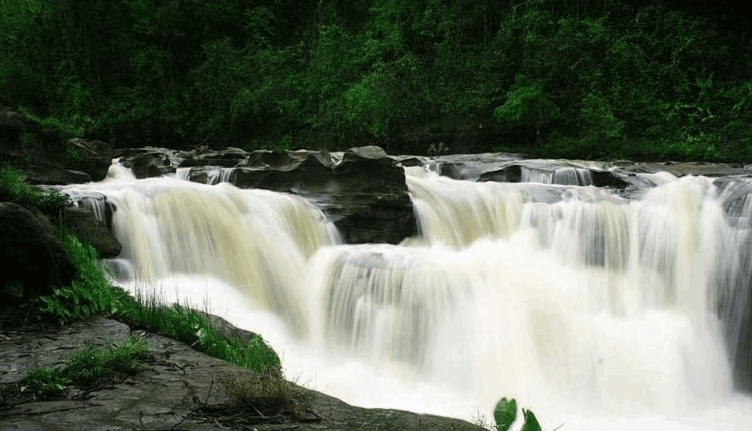 Amiyakhum is an extraordinary waterfall or fountain in Bandarban. The stream is coming down with great speed through the mountains surrounded by rocks and greenery. The milky white foam is spreading and it is flowing on the body of the stone. The rocky attic next door is getting wet in an instant. With the continuous fall of the water and the sound waves of the flow. Leaving the locality and seeing such a scene in the middle of a deep hill, once you see it, it will stay in your mind forever. Nature is sitting in such a basket of infinite beauty in our green Bengal – Bandarban. Amiakhum Falls near the Bangladesh-Myanmar border is seen as the paradise of Bengal. According to some, it is the most beautiful waterfall in Bangladesh. It is located at a remote place called Nakshiyang in Thanchi Upazila of Bandarban.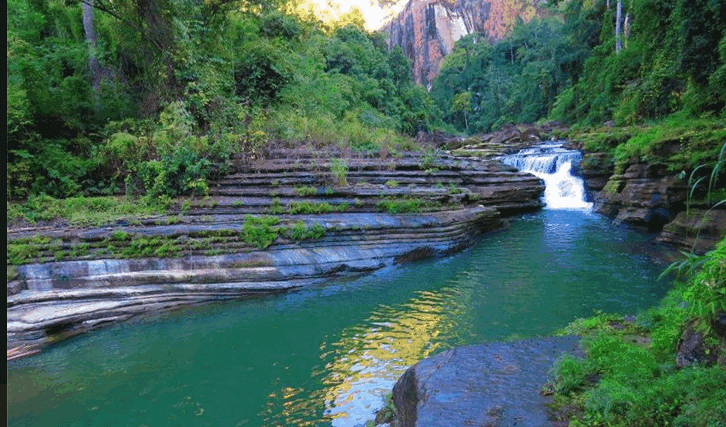 Anyone who sees the position of Aishwarya in Bangladesh is fascinated. Standing in front of such a scene in the middle of a rocky mountain, everyone seems to lose their temper. With that, all the fatigue and exhaustion of coming here is lost. Amiyakhum regains its youth in the rainy season. The vast current descends at a rapid pace. He cut the stone and ran towards the bottom with great speed.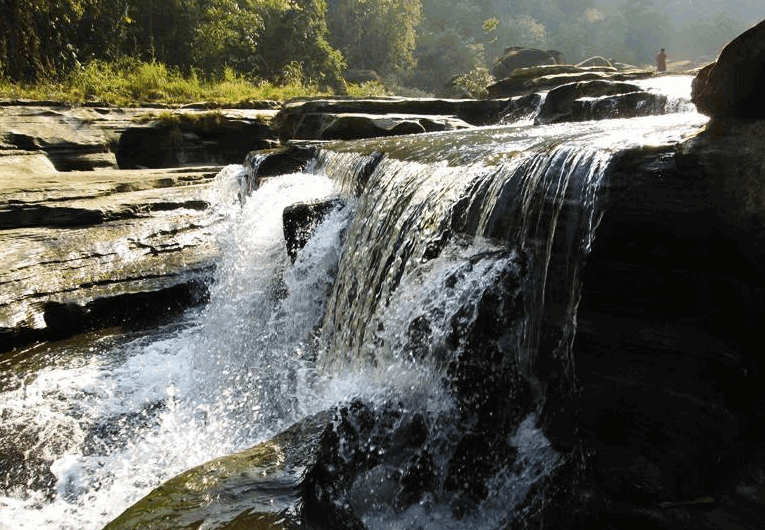 How To Go To Amiakhum
Getting there You can take a bus or jeep straight from Bandarban to Thanchi. It takes about 4/5 hours to go to Thanchi. The main task of getting down to Thanchi is to fix a guide. This time he took a boat from Thanchi to Romakri market. Romakri from Thanchi costs 200 Tk each, but when he sees the tourists, the reserve becomes 3000/4000. If you leave Thanchi early in the morning, then take a walk down to Romakri for the purpose of Nafakhum waterfall. If you walk for about two and a half to three hours, you will get to see Nafakhum. After taking some pictures here, take a rest and go to Sajai Para.
If you start walking from Nafakhum Jharna, you will reach Sajiapara in 3/4 hours. After spending the night in Sajiapara, get up early the next morning and leave Sajiapara with a guide for Amiakhum. In this case, you have to pay 500 Tk to the guide. After walking along all the wonderful roads for about three to three and a half hours, you will reach Amiyakhum Jharna. After seeing Amiyakhum, go back to Sajiapara.
Where to stay
Sajiapara and Jinapara are located near Amiyakhum. To spend the night one has to take shelter in one of the houses in Sajiapara or Jinapara. The guide will hire a guide from Sajiapara or Jinapara for 500 Tk.
Read More: Milonchori