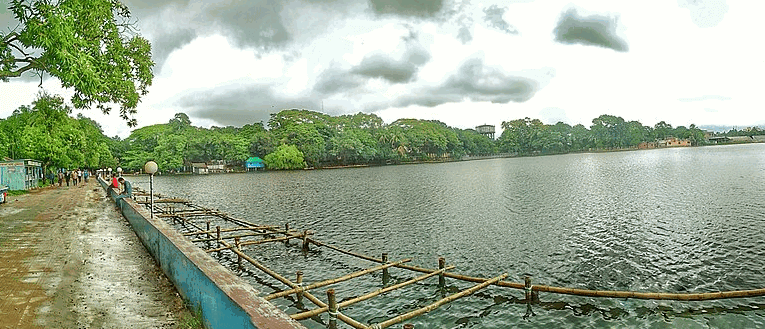 Dharmasagar Dighi is a huge lake located in the heart of Comilla city. Dharmasagar Dighi is named after King Dharmapala. About 200-250 years ago, in about 1750 or 1808 AD, Dharmapala was the king of Prajahitasi. He was the king of the Pala dynasty. There was a famine in Bengal then. The king dug this lake to help the famine-stricken people. The main purpose of the king was to alleviate the water woes of the people of this region. Dharmasagar is one of the few lakes in the country called Sagar. In the late afternoon, when the light of the sun began to fade away, the shores of Dharmasagar gradually began to shine in the footsteps of hundreds of visitors. It's like sitting down every day. Comilla Children's Park is in the northern corner of Dharmasagar. The view of the sea can be enjoyed sitting in this children's park, this children's park with greenery and huge big trees. Sitting in this children's park fills the mind to feel good.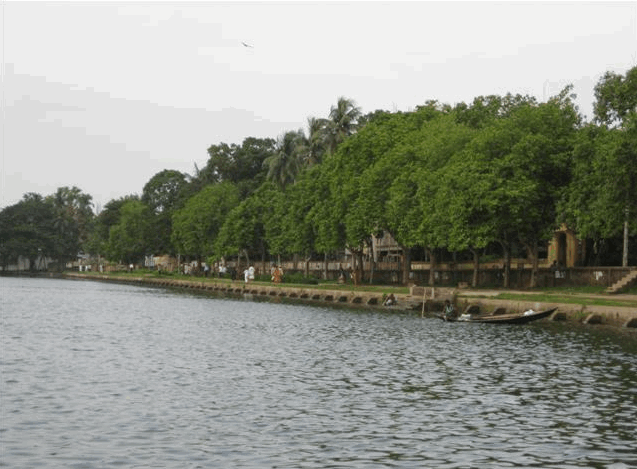 The green forest of Dighipar has given a different dimension to Dharmasagar Dighi. Rows of large trees arranged in layers. In the middle of it is a cement bench. In a word, wonderful. This is an ideal place for those who want to visit in the afternoon. If you wish, you can rent a boat and go around the lake. All in all, it is an extraordinary and aesthetic sight.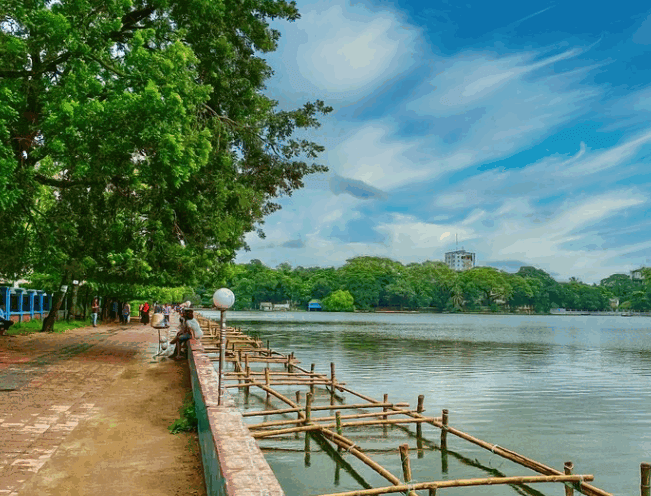 How to get there
Tisha (01731217322) from Sayedabad, Upakul (01981002932, 01981002942), BRTC from Kamalapur (01770493775), or Shasnagachha of Comilla by Asia Line Transport. Rent from Tk. 200 to Tk. 270. After that in rickshaw auto Bhadurtala / Dharmasagar. The rent will be 15 to 20 rupees.
Where to stay
There are several hotels and guest houses including Comilla Club, Comilla City Club. There are all types of AC or non-AC systems. The cost of living in a room for two will be 1 thousand to 3 thousand rupees per night. Apart from this, there are Hotel Chandrima, Hotel Sonali, Hotel, Shalban, Hotel, Nidrabagh, Ashiq Rest House, etc. The rent is between 200 to 600 Tk.
Ashik Residential Rest House – Address: 186, Nazrul Avenue Comilla, Contact: 68781
Hotel Abedin – Address: Station Road Comilla, Contact: 76014
Hotel Nurjahan – Address: Dhaka-Chittagong Highway, Comilla, Contact: 68737
Hotel Sonali – 63188:
There is a bard near the Buddhist monastery. You can also stay there by contacting Bard.
Read More: Nawab Faizunnesa Zamidar Bari