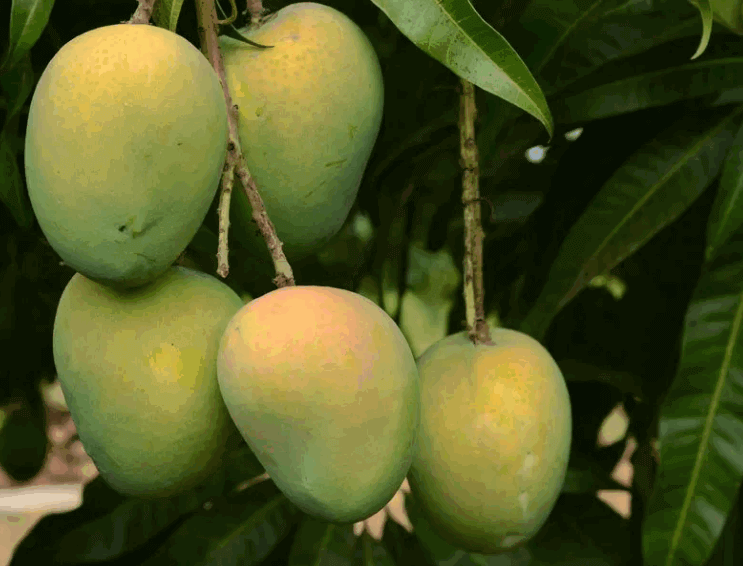 The only hopeless mango in Bangladesh is Haribhanga mango from Rangpur. The world-famous, incomparably broken mango in taste and smell has changed the economic fortunes of Padaganj in Rangpur. Nafal Uddin Paikar, a tree-loving man, started the 'history' of broken mango. He died 45 years ago. He was the first to bring this mango before the people. In the beginning, it was called Maldia.
The mother tree of the broken mango, which made the history of Nafal Uddin Paikar, is still a part of history in Tekani village of Khoragachera in Mithapukur, Rangpur. His family has officially demanded that the tree be preserved. Thousands of pens have been made from a single mother tree and the seeds of Haribhanga have been spread.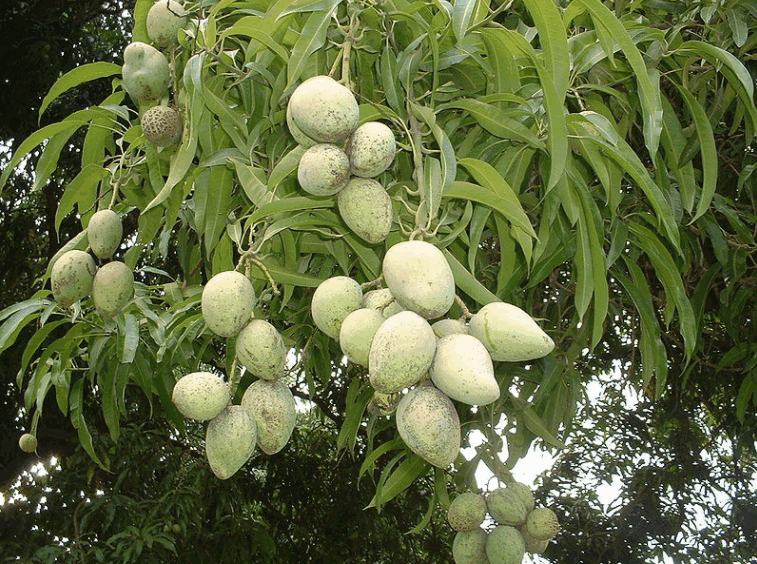 The world's best mango, Haribhanga is his name. Hundreds of people in Rangpur have become self-sufficient by cultivating this broken mango. Haribhanga mangoes are usually round and dark green in color with a slight elongation. When ripe, it becomes slightly reddish in color.
Haribhanga mango weighs 200-500 grams each. Haribhanga mango is available in the market after June 20. This fragrant, very sweet, fiber-free variety of nectar, nutritious mango seems to remain intact for a long time. The skin is wrinkled but does not rot. Haribhanga is now very popular in the Dhaka mango market as a hotcake.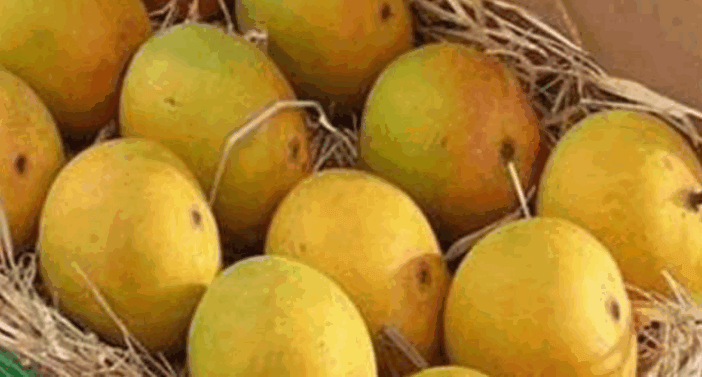 The Naming of Haribhanga Mango Harivanga Mango
is Tekani and its surrounding area is Khiari soil. Apart from that, due to the Barind-prone region, the planted trees had to be watered all the time. Wholesaler Nafal Uddin also used to trade and work in various ways throughout the day. That's why he used to make a filter with an earthen pot under that mango tree and water it all day long.
In the meantime, one night, someone broke the earthen pot. That tree holds a huge amount of mango. Those were very tasty. When they are taken to the market for sale, people want to know about that mango. Then Nafal Uddin told the people, 'These are the mangoes off the tree under which the man was breaking the bone.' Since then, the mango of that tree has been known as 'Haribhanga Mango'.
It tastes sweet even when eaten raw. The mango tree is still a witness of history and time in Tekani village. The tree grows quickly and at the end of three years, the tree bears mangoes. Sales are also plentiful as it is delicious and sweet. As a result, the tree fell from the tree. The people of the area used to take a pair of pens from that tree. Garden after garden continues to develop. At present, this broken mango tree is 63 years old.
How to Get There Rangpur
From Gabtali, Kalyanpur, and Mohakhali bus terminals in Dhaka, passenger buses of different modes leave daily for different destinations in Rangpur. Buses from Gabtali, Kalyanpur, and Mohakhali terminals travel to Rangpur via Savar, across the Bangabandhu Bridge. The rent will be 550-900 Tk.
If you take a bus from Dhaka to Kurigram, you can get off in front of the Rangpur Museum. Moreover, rickshaws can be rented from the Rangpur bus stand to the gate of the museum for 20 Tk.
Greenline: +880-2-9112287, 9133145, 017-300-60006
TR Travels: 0119-1863689, 0119-1863691, 0119-863673
SR Travels1 -01711394801, 9033793, gabatali – 9031226, Mohakhali – 01552315831, Uttara – 01711-394804
Mim paribahanah gabatali – 01911-013694, 01734422971
alahamra tryabhelasah gabatali – 88029005612, 01721802031
paribahanah Kurigram, 01924469437 01914-856826.
Where To Stay Traveling Time In Rangpur
There are several hotels/motels to stay in Rangpur.
Tourist Hotel 052162111
Narthabhiu hotel 052155405, 55406
Hotel kasapiyah + 88052161111, 01977227742
Hotel Golden tower + 88052165920
The Park hotel +88052165920
Hotel tilottamah + 88052163482, 0171893842
More Visiting Place:
Frequently Asked Question:
Harivanga mango price in bangladesh
Harivanga mango picture
Harivanga mango online
Harivanga am
Types of mangoes in bangladesh
Haribhanga mango price per kg
Best mango in bangladesh