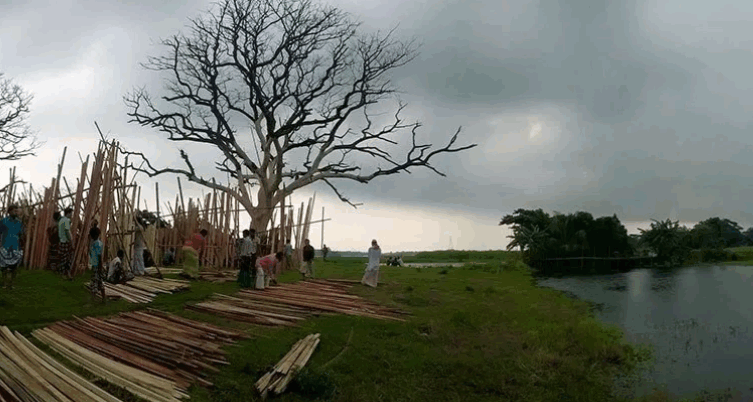 This market is also called the Sunday market as it is held every Sunday of the week. This Kaikartek Hat has been carrying the tradition of village Bengal of Narayanganj for almost 100 years. This market can be seen in the Kaikartek area of ​​the Mograpara union of Sonargaon Upazila of Narayanganj. Kaikartek's Hat is built on the banks of the Brahmaputra River with its beautiful surroundings and ancient landmarks. It is known as Kaikartek Hat to the people of Narayanganj, Munshiganj, Narsingdi, Comilla, and surrounding districts. According to the locals, this historic Kaikartek boat market has been going on for more than two to two and a half years. The ancient signs of the market and the leafy Kadai trees seem to stand as witnesses to the age of the market.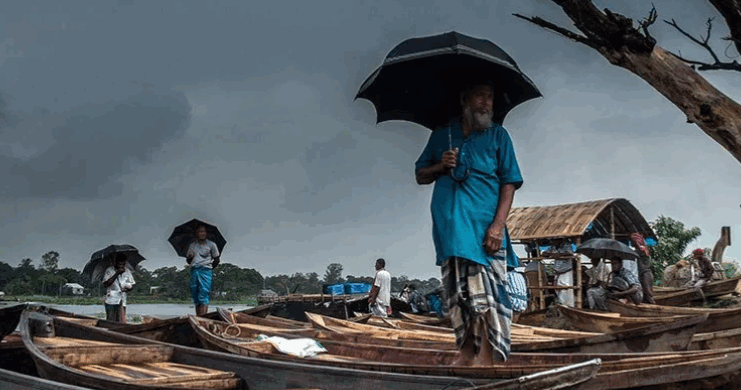 This market is held every Sunday of the week. Even though the market is open throughout the year, boats are seen in the market during the four months of Ashar Shravan, Bhadra, and Ashwin. Within a year, this 4-month Kaikartek Hat became a lively place. Hundreds of boat buyers from the surrounding districts of Narayanganj flocked to buy boats at the famous Kaikartek Haat for selling good quality Kosha boats at low prices. All the daily necessities are available here. The natural environment around the hut on the banks of the river Brakshpu is amazing. Next to the market is the Kaikertech Bridge. Everywhere you look from the bridge, you will remember the green of Bengal. You will remember the taste of the fun food of the market for many days. In this market, there is a kind of traditional sweet called Puta Sweet, which tastes like sticky in the mouth.
How to get there
Get off at Mograpara on the Dhaka-Chittagong Highway and get CNG from Kaikartek Hat. From Narayanganj city Chashara, cross Nabiganj Ghat to Kaikartek Hat. The market can be reached by renting a trawler boat from Munshiganj.
Where to stay
As you are around Dhaka, you can go back every day, so you don't have to worry about staying there. Even then, if you want to spend the night in Narayanganj, you have to come to Narayanganj Sadar and take a hotel.
Read More: Kadam Rasul Dargah