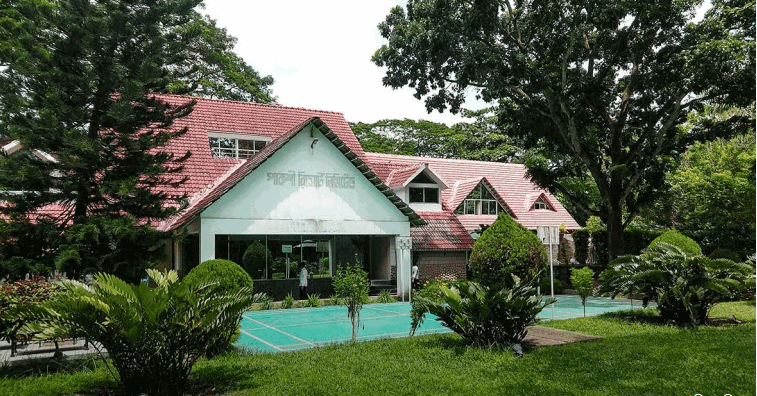 Pakshi Resort has located on the banks of the river Padma in Ishwardi Upazila of Pabna district. Just a few hour's drive from Dhaka. One hour drive from Jamuna Bridge. The resort has two three-storey buildings for tourists. If you visit this resort built in a foreign architectural structure, you will feel as if you are in an enchanting resort in the developed world. You will find all kinds of modern facilities in the huge Pakshi resort. Each of its rooms is air-conditioned. Everything is very neat, tidy. The interior furniture is tasteful, precious, and noble. The equivalent of any five-star hotel. Huge dining hall. Seating, buffet, and barbecue arrangements. A small secluded cottage with a large area. But in each case, the morning sun will shine brightly on your face. Get all the touches of modernity. The secluded atmosphere of the south wind and dewy resort will refresh you. Double bedroom, attached bath, and balcony. Definitely have a nice time in the monolova places of the whole resort.
You can play inside Pakshi Resort as you like. There are lawn tennis, basketball, badminton, table tennis, billiards, carom and chess, and many more indoor games. You can walk in the flower garden or by the lake. You can swim in the clear water of the swimming pool. If you wish, you can sit by the lake. If you are tired of walking, you can sit in the shade of a calm bot. You can climb small hills holding the hand of a loved one. If you want, you can rest in the hut. The resort has more than 400 local and foreign species of trees and orchards. There are many orchids in the garden. Anyway, Sholaana will get security. The river Padma is near the resort. Just a 10-minute walk. In the afternoon you can walk along the river Padma. You can also float in a boat. If you want you can catch fish with a fishing rod. Those who love adventure, can organize a campfire and stay in a tent. There is a mini-zoo here. Where you can see Chitra deer, monkeys, and Kalim birds.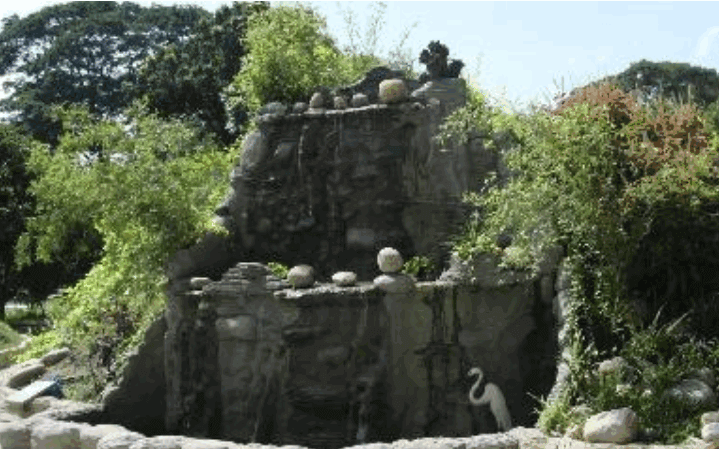 More places to visit
Pakshi was the only way to reach Calcutta by river from Saraghat, thanks to which a railway divisional town was formed here. Ishwardi is a place of trade. Here is the largest railway junction in the country, the largest Hardinge Bridge in Asia. It is a historical place to visit. Lalon Bridge near Hardinge Bridge. Here is the designated location of the country's first nuclear power plant. There are Ishwardi EPZ, North Bengal Paper Mill, Pulses, and Sugarcane Research Center. There is Furfura Darbar Sharif. Next to Pabna city is only 45-55 minutes away. Where you will see the house of the legendary heroine of the subcontinent Suchitra Sen, Court Building, Sri Sri Anukul Tagore's Ashram, Jorbangla, Mental Hospital, Raybahadur's Gate, Pabna Edward College, and many other old monuments.
You will be happy to know that the court building in the subcontinent at that time was supposed to be in Patina, but it was mistaken for Pabna as the letter T of Patina was not beheaded. From Pakshi Resort you can reach Lalon Shah's shrine in 1:15 hours. If you wish, you can go to Rabindranath's house in Shilaidaha by road or river. You can come back from the home of the literary Mir Mosharraf Hossain. You can also visit Mujibnagar, the first independent capital of the country during the war of liberation. You can also go to Puthia Rajbari along with Natore Rajbari famous for Banalata Sen All the arrangements for visiting these places of interest are made from this resort.
Catering
The Pakshi Resort has a modern restaurant called Shararitu. The restaurant serves fresh river fish in a homely atmosphere. The resort has its own management facilities for Bangladeshi, Indian, Chinese, Thai, or other foreign food. You will find various types of local and foreign fruit juices, bakery, and pastry shops.
The way to go To Pakshi Resort
Take a bus from Dhaka to Mohakhali-Kalyanpur bus stand to Pakshi of Ishwardi in Pabna. Pakshi Resort is only 20-25 minutes away from Pakshi. You can also go by train. If you want to go by train from Dhaka, you can take any train from Kamalapur or Bimanbandar railway station to North Bengal or South Bengal and get off at Ishwardi bypass or junction and go to Pakshi. You can take a rickshaw or a car there. Just a 10-minute walk.
Contact Address
Dhaka Office: House-99 / A, Road-08, Old DOHS, Banani, Dhaka-1213. Phone: 852075, 01730706251-52.
Pakshi Resort Office: Pakshi Resort, Ishwardi, Pabna. Phone: 01711905489, 01730606256-6
Read More: Tarash Bhaban