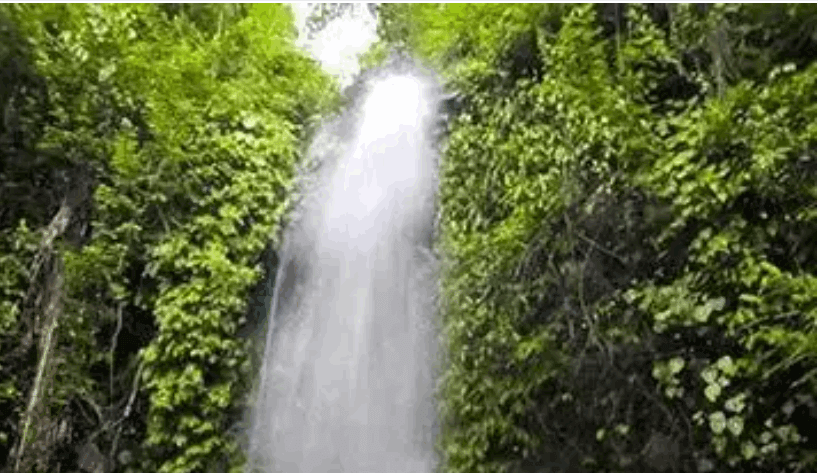 You can trek from Ruilui Para of Sajek for two to two and a half hours to see the beautiful Kamalak waterfall. Kamalak Jharna is known to many as Pidam Taisa Jharna or Sikam Toisa (Sikam toisa or Sikam toisha) Jharna. Sometimes it seems like you're on the right track? Then a huge one. Again, it may seem that there is no fountain in this way at all? Then you have to go down a trail like Jadipai. Jhiripath like Hamham will fall in front. Jhiripath is also impossibly beautiful, I hope you like the adventure. The road is very slippery during the rainy season so be careful while walking. You have to go up and down 80-75 degree steep hills with Jhiripath and wild roads. In this way, after trekking for a while more, you will reach the fountain.
In an hour or two of continuous rain, the mountain ravines are filled with water and there are many currents, large currents that can carry away large trees. The knee-deep water that you have just walked on will be terrifying in one or two hours of heavy rain. The problem is that there are some places in the hills where there is usually no road other than the waterway. If that is the case, then the danger can be understood. Definitely take the guide. If you go alone for the first time, you will not recognize it. And don't grab some of the locals there. They will take you even if you pay 50 Tk for alcohol. But taking them is risky. Remember that if you want to see Kamalak Jharna, you have to stay in Saje for one day.
Guide:
Patan, working at Runmoy Resort – 01535083104, will take 300 Tk.
How to get there
From Dhaka, you can take Shamoli, Hanif, and other transport buses to Khagrachari. The rent will be 520 Tk. Apart from this, if you want to go directly to Dighinala, you can take the Shanti Paribahan bus. Rent 580 Tk. BRTC and St. Martin Transport's AC buses also go to Khagrachhari.
Contact:
Saint Martin Paribahan – Arambagh: 01762691341, 01762691340. Khagrachhari: 01762691358.
Shyamoli Paribahan – Arambagh: 02-7194291.Kalyanpur: 9003331, 8034275.Asadgate: 8124881, 912454. Dampara (Chittagong) 01711371405, 0171137249.
From Khagrachhari you can visit Sajek Valley and Kamalak Jharna in one day with a jeep (local name Chander Gari) reserve. The rent will be 7500-8500 Tk. One car can seat 15 people. If there are fewer people, you can also take CNG from the city. The rent will be around 3000 Tk. Although taking CNG is very risky. There is a possibility of reversal. Or you can go to Dighinala from Khagrachhari city and go to Sajek. Dighinala bus fare is 45 Tk per person and motorcycle fare is 100 Tk per person. From Dighinala, you can also come around Sajek with a motorcycle reserve for 1000-1200 Tk. On your way back, you must cross the Baghaihat Army Camp before evening. If not, you will have to face many questions. The ban on taking pictures of the camp must be kept in mind.
Where to eat
If you want to eat Saje, you can eat at Runmoy Resort. Apart from that, if you stay at Sajek Resort, you can also eat there. Apart from this, it can be eaten with the tribals in Ruilui and Kanlak. For this, of course, you have to tell in advance how many to eat, what you want to eat.
Where to stay
Sajek Resort: This is a resort run by Bangladesh Army. Which has four rooms on the second floor. VIP room 15,000 Tk. The other is Tk 12,000. The other two are 10,000 Tk each. Meals are available.
Contact: 01859025694/01847070395.
Runmoy Resort: It is located in Saje. It has three rooms on the ground floor. The rent of each is 4450 Tk. Each room can accommodate 2 people. You can take an extra bed with 600 Tk. There are two rooms upstairs and the rent is 4950 Tk. Each room can accommodate two people. You can also get an extra bed with 800 Tk. There are four tents. Each tent can accommodate four people with 2650 Tk. Contact: 01862011852.
Alo Resort: It is located in Ruilui Para just before Sajek. It has a total of 6 rooms. 4 double rooms (2 beds). The rent for each is 1000 Tk. 2 single rooms. The rent for each is 600 Tk. Contact: Palash Chakma – 01863606906 or 0371-62067.
Indigenous houses: Apart from this, if you want, you can also stay in tribal houses. 100-200 per person. Contact: Makhuma – 01553029617
Emanuel Resort: It has 8 rooms. All are common baths. The rent is 1500 Tk and 700 Tk per room. There are two double beds in the 1500 Tk room. Can accommodate 6 people. There are 2 beds in the 700 Tk room. Contact: 01865349130, 01869490868 (Moiya Lusai) (bkash) This resort is a very ordinary resort, friends or those who have no complaints about staying here can stay here, it is not an ideal resort for a girl or family.
Sara Resort: It is located in Ruilui Para. It is owned by Mana Dada, a businessman from Ruilui. There are 4 rooms here. Three attached baths. A common bath. The rent for each room is 1000 Tk. 3600 if you take 4. There is a bed in each room. There can be 2 people. The rooms are a little small. Made of tin. There is solar. Contact: 01554534507.
Megh Machang: 01822168877
Ruilui Para Club House: It is located in Ruilui Para just before Sajek. You can stay here like 15 people. The rent has to be 100 Tk per person. You can cook and eat by yourself. Its caretaker Moiya Lusai Dada will make all the arrangements. There is also a person named Lakshan, who will help you if needed. There are two toilets here. A free to use. You have to pay 200 Tk for the other one. Contact: (Signs 01860103402) or (01838497612)
Contact for Moon Car:
Dighinala's moon car driver Nur Alam – 01820732043, Raj – 01820741662, 0184987649, Hanif – 018288629908, Midhal – 01867135214, Shibu – 01820746744.
Read More: Langudu