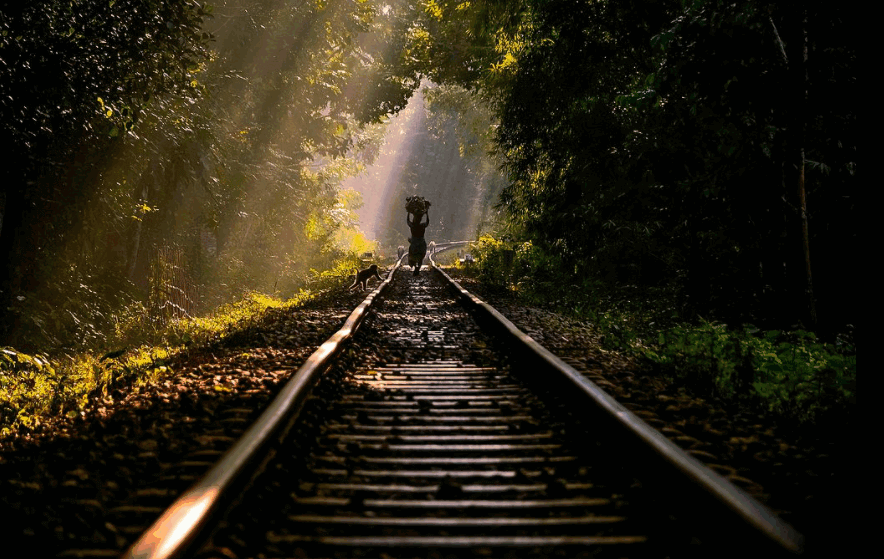 The heritage of Kamalganj Upazila is Lauyachhara National Park, where nature has unhesitatingly distributed its beauty. Different species of trees, different types of wild animals such as deer, monkeys, different species of curses, forest roosters, macho tigers can be seen. Tropical evergreen and mixed evergreen forests with an area of ​​1250 hectares.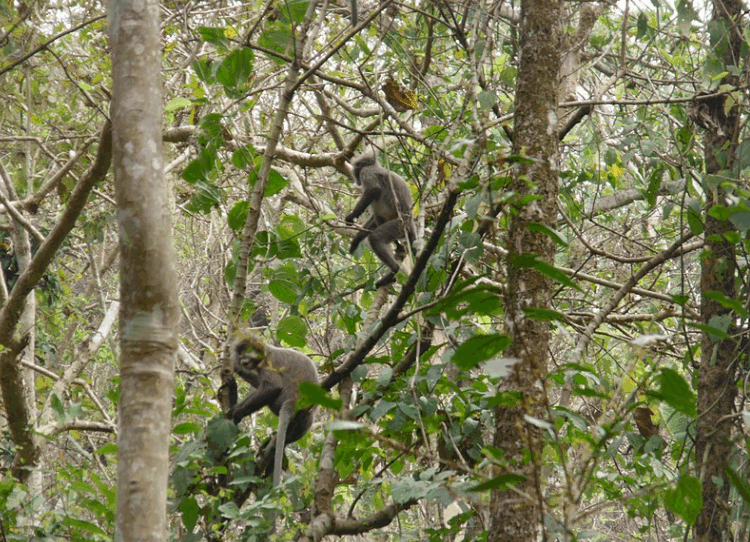 A scene from the movie 'Around the World in Eighty Days' based on Julverne's famous novel was shot in this forest. The shooting of some scenes of the film has taken place right there on the railway that has gone near the forest. There was a scene in the picture like this – the train was running. Suddenly the driver noticed a herd of elephants in front of the line. The train stops. The hero David Niven came down from the room to see what was going on. Satidah was taking place in the village in front. The hero runs and saves the girl.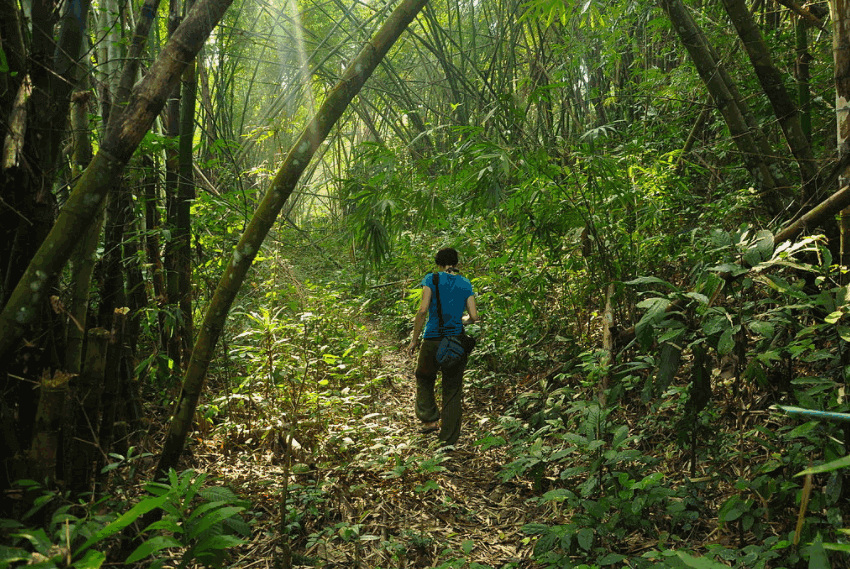 The girl is Shirley McLean. This part of the photo was filmed in the railway area of ​​Lauyachhara. Biodiversity: Lauyachhara National Park has a total of 167 species of plants including teak, chapalish, agar, blood, 04 types of amphibians, 06 species of reptiles, 246 species of birds, and 20 species of mammals. The only surviving African teak tree in Bangladesh is in Lauyachhara National Park. Endangered apes are found in only four countries in the world and the highest number of apes is found in Lauyachhara National Park in Bangladesh. There are about 276 species of wildlife in Lauachhara National Park including Banrui, Python, different species of birds. Inside the park is a hundred-year-old traditional khasiyapunji, which retains its own culture and heritage.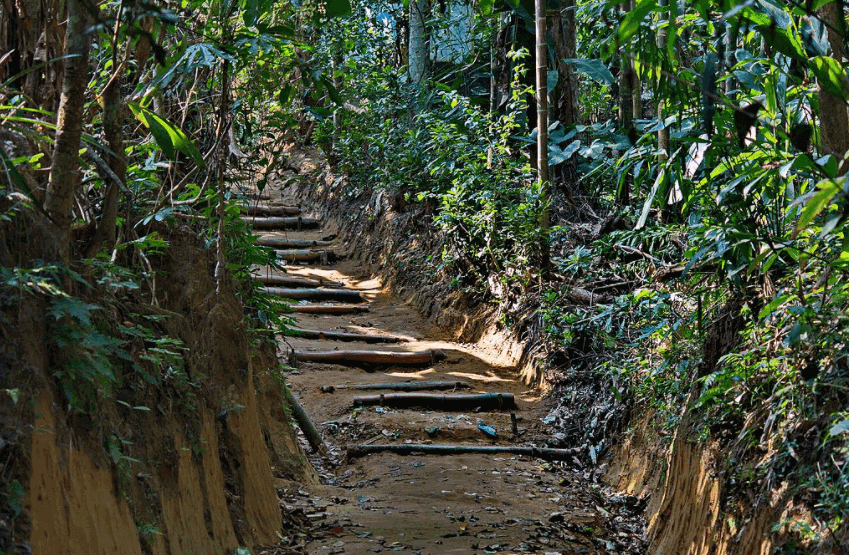 Inside Lauachhara National Park there are three trails of one, one and a half, and three hours, where tourists can enjoy nature up close. One of the three routes is a 3-hour journey, one is a 1-hour journey and the other is a 30-minute journey. With the help of a trained guide, you can go all the way into the forest. Insects, plants, birds, and orchids of various species will be seen in these three ways made without disturbing nature. If you are lucky, you can see Hanuman, monkeys, and apes. Numerous tourists from home and abroad come to Lauyachhara every day for nature trips. Although the forest is frequented by tourists throughout the year, it is the busiest place in winter.
Half an hour of trekking:
This route starts from the left side of the railway crossing. At the beginning of this path, Kullu monkeys can be seen in the tall trees. Anyone will be thrilled by the solitude of the forest while walking on this walking path made of various trees. In addition, wild orchids can be seen on the branches of big trees along this path. Although this is not the time for orchids to bloom. This trail will end at the very beginning as you walk left and right in the direction indicated.
One hour trekking:
At the beginning of one hour trek you will see a huge fragrant tree. Another name for this tree is musk. Perfume is made from this plant. Apart from this, you will see Jhawa, Jagdumur, Muli Bamboo, Kathali Champa, Leha, etc. trees on this path. There are also a hundred-year-old Chaplish and Gamari trees. Apart from Ulsnuk, monkey, and Hanuman, many other wild animals come to eat the fruits of various fig trees. If luck helps, it can also fall in front. In addition, Maya deer and forest rooster can be seen on the way.
Three hours of trekking:
The three hours of walking is also quite exciting. To the left of this road is the Magurchhara capital of the Khasias. The residents of this capital mainly cultivate betel. The forest department made this capital in the 1950s. On the way, you will see a huge bamboo garden. In this garden, there are Kullu monkeys and rare species of shy monkeys. Shy monkeys are nocturnal animals. They sleep in bamboo baskets during the day. Apart from this, various species of birds can be seen on this path, and towards the end of the path, one of the attractions of this forest can be seen in the Ulsnuk family. They live in groups on the tallest trees in the forest.
Tickets:
Admission to Lauyachhara National Park is 20 Taka for adults, 10 rupees for students and minors, five US dollars for foreign nationals or equivalent. Besides, car, jeep, and microbus parking is 25 Taka. Moreover, if you want to take a guide, you can get a guide in three categories from 200 to 600 Taka. Picnic spot uses 10 Taka per person. There is no food arrangement in or around, you have to do it at your own risk.
How to go to Lauyachhara
If you want to go to Lauyachhara, you have to come to Srimangal or Kamalganj by train or bus first. Srimangal can be reached by rail and road from Dhaka. The intercity train Parabat Express leaves from Kamalapur in Dhaka at 6.40 am every day of the week except Tuesday. Jayantika Express leaves daily at 2 pm. The Upban Express leaves at 10 pm every day of the week except Wednesdays. Rent from 115 to 765 Tk. Besides, Paharika Express leaves Chittagong every morning except Monday at 8:15 am. Udayan Express leaves at 9 pm every day except Saturday. Rent from 140 Taka to 943 Taka.
From Dhaka's Sayedabad, Kamalapur, Arambagh to Hanif, Shyamoli, Mamun, Unique, etc., or from Kamalapur railway station to Sylhet by train to Srimangal. Shyamoli Paribahan-02-7540993,027550071. Sohag Paribahan-02-9344477, 01711-612433. Saudia-01919-654858,01919-654861.
You can go by CNG from Srimangal. The total number of coming and going hours is not less than 600.
Contact:
Tuku Bhai – 01710383561. If you go by jeep, the fare is higher. Contact: Afzal – 0174108969 If you want to go by bus, take a rickshaw to Bhanugachha Road bus stand, from there the bus fare is 10 tk.
Where to stay
There is 1 forest rest house to stay in Lauachhara, with the permission of the forest you can stay in Lauachhara rest house. Besides, the best quality place to stay in Srimangal is T-Resort on Bhanugachha Road (Phone: 01712-916001). Other accommodations include:
Hotel Grand Sultan (five stars) – 01552-683454,
Rain Forest Resort (01938-305706),
T Town Rest House, Hotel Plaza (8626525, 01711-332605),
B.T.R.I. 08626-71225, etc.
The rent of these hotels and resorts is from Tk 500 to Tk 5,500.
Read More: Lemon Garden Resort