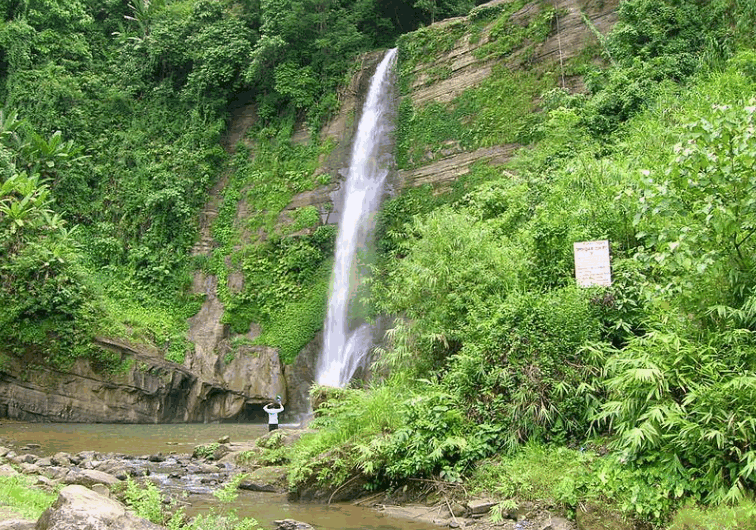 Madhabkunda Jharna is known as the highest waterfall in Bangladesh. This beautiful waterfall is located in Baralekha Upazila of Moulvibazar district of Sylhet division. Madhabkund was once a natural waterfall for tourists. Now many more fountains have been found inside the country. However, Madhabkunda Jharna is still the main attraction for waterfall-loving tourists. Rest houses and restaurants of Bangladesh Tourism Corporation have been constructed in this place which is known as a tourist center in the country and abroad. Besides, Madhabkund Ecopark is being built around the whole area on government initiative. The hill on which the water is flowing is made of stone which is known as Patharia hill (formerly: Adam isle hill). Rhymes cover a large part of it. The Gangamara rhyme flows over this hill.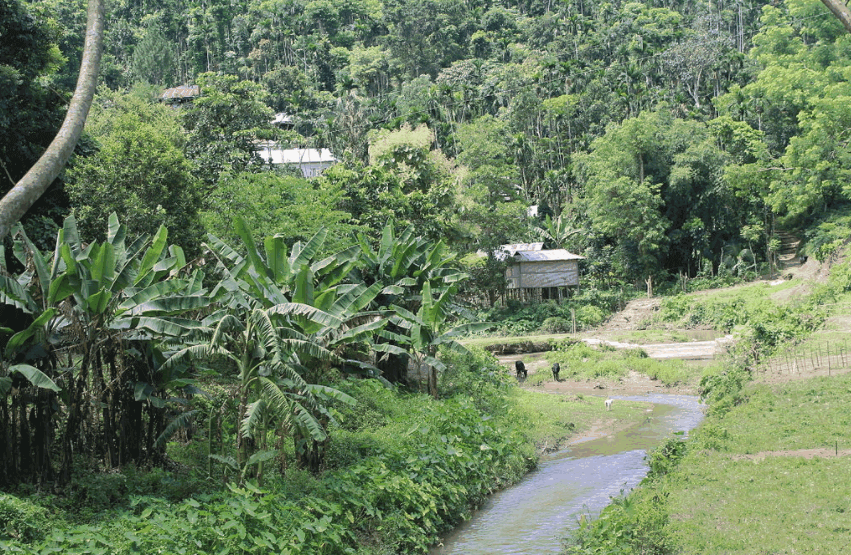 This rhyme has become Madhabkund waterfall and has fallen down. That is, the water flowing through the Ganges [as of 12 October 1999] falls from a height of about 162 feet and flows through the Madhabchhara. Usually, water flows in mainstream all the time when the rainy season comes, another small stream is formed next to the mainstream and in the rainy season, the two streams merge into one and the water flows sharply. This huge stream of water has created a huge pool below. The water of this Madhabchhara flows towards the west and merges with Hakaluki Haor. There is another spring known as Parikund Jharna which is a 15-20 minute walk from Madhabkund Jharna.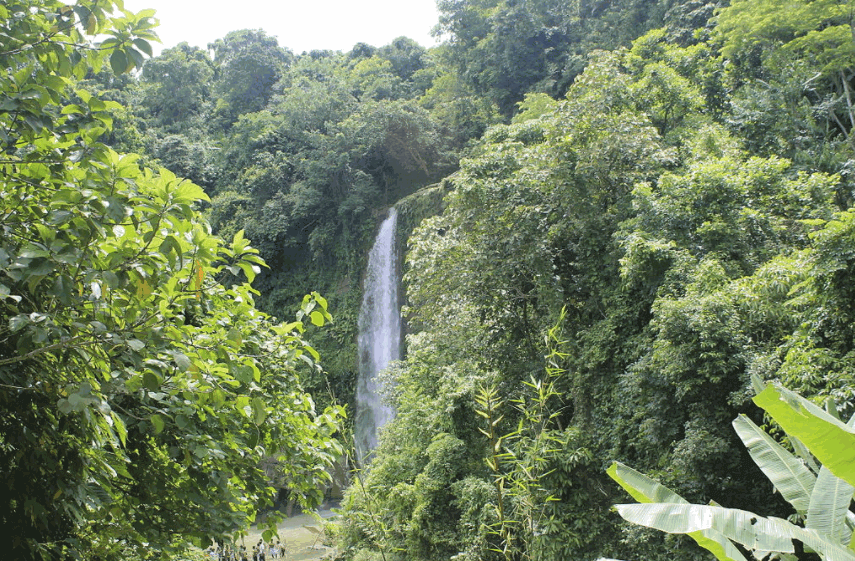 On the way to Madhabkunda waterfall, you will see a tea garden on the high and low hills. Panpunji and Zoom cultivation of Khasias in the folds of Tyler. Next to Madhobkundo Waterfall, there are orange orchards, tea, lemon, betel, and betel orchards. As a result, if you visit Madhabkund, you can easily visit these gardens.
The best time to visit Madhabkund
The best time to visit Madhabkund is the rainy season. At this time the fountain is full of water.
How to get there
From the capital Dhaka's Kamalapur and Cantonment railway stations, 3 trains leave daily for Sylhet. Among the trains is Jayantika, Parabat, Upban. 120 to 700 Taka depending on the type of train fare. And it will take 7-8 hours. If you go by train, it is best to go by Upban Express at 10 pm. Arrive at Kulaura at 5 am. The distance from Kulaura to Madhabkund is about 35 km. You can reserve CNG from here and go directly to Madhabkund. The rent will be 250-300 Tk. Take a look at the train schedule here (Bangladesh Railway / Train Time Schedule). If you want to go by bus, there are many buses. Among them Shyamoli, Ruposhi Bangla, Hanif, Sohag, Ena, Unique, are notable. There are also multiple buses with different names, which serve passengers at relatively low fares.
You will get these buses from dawn till 1 am. It will take 4 to 5 hours to go by bus. Non AC 300/350Tk. AC up to 900 Tk. On the direct bus, you will actually get off at a place called "Kathaltali" just before Baralekha. Madhabkund is not far from here. However, if you want to go to Madhabkunda peak, you must take CNG or rickshaw from here. If you go per person, the fare for CNG will be 15-20 Tk, and if you pay full rent, it will be around 100 Tk. If you want to go by air, you have to go to Sylhet from Hazrat Shahjalal International Airport on United Airways Flight No. 4H-0511 and from there take a public bus to Moulvibazar. These four days of the week, Tuesday, Thursday, Saturday, Sunday can be flown on the Dhaka-Sylhet route. Rent 3000 Tk. Contact: 8932339, 8931712.
Where to stay
There are 2 bungalows and 2 residential hotels of the district council. Moreover, you can stay in Sylhet or Moulvibazar city hotels if you want. There are many hotels to stay in in Sylhet, in Sylhet you will find any type of hotel according to your needs and ability. Some of the well-known hotels are – Hotel Hill Town, Gulshan, Dargah Gate, Surma, Kaikobad, etc. There are many quality rest houses at low rent in the Lala Bazar area Hotel Anurag – A single room 400 Tk (two people can stay comfortably), three-bedroom 500 Tk (normally 4 people can stay). There are various quality residential hotels on Dargah Road for overnight stays. Room rent from Tk500 / – to Tk5000 / -.
Hotel Rose View (0821-721439) in Shahjalal suburb of the city.
Hotel Star Pacific at Dargah Gate (0821-727945).
Hotel Hilltown on VIP Road (0821-716077).
Hotel Metro International in Bandarbazar (0821-721143).
Hotel Fortune Garden (0821-715590) in Nairobi.
Hotel Dallas on Prison Road (0821-720945).
Hotel Garden Inn on Link Road (0821-814507).
Hotel Palash in Amber Khana (0821-718309).
Hotel Dargagate in the Dargah area (0821-717066).
Hotel Urmi (0821-714563).
Hotel Moon Light in Zindabazar (0821-714850).
Gulshan Center at Taltala (0821-710018) etc.
Where to eat
In Madhabkunda, there is a system of eating, there is a fairly good restaurant. The price will be a little higher. So it would be best if you take it with you from outside. There are also three good dining hotels in Zindabazar to eat back in Sylhet city. The hotels are five brothers, panshi and palanquin. There are about 29 types of fillings in them.
Read More: Adampur Ban