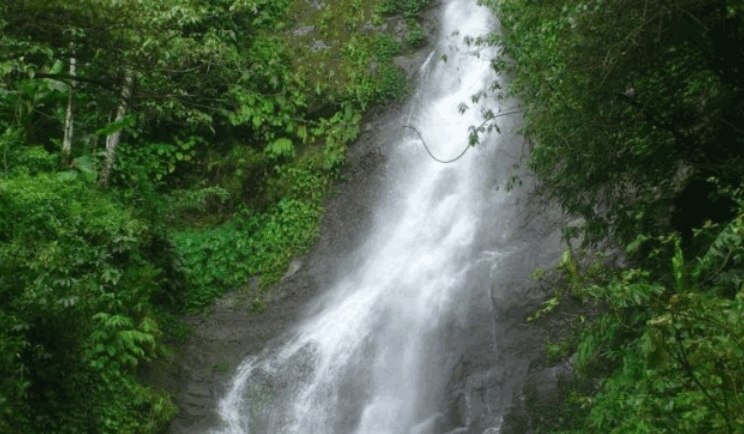 Parikund waterfall next to Madhabkund will draw everyone. If the place is very close to nature, then there is no point. Parikund Jharna is located near Madhabkund Falls in Baralekha Upazila of the Moulvibazar district. 'Madhabkund' waterfall is known to almost everyone. However, many people may not know that there is another waterfall nearby. To the locals, it is called Parikund Jharna. Surrounded by green hills, this place will attract everyone. Parikunda is a bit more secluded than Madhabkunda Jharna. It is surrounded by different species of plants. From a height of about 150 feet, the water is rushing down the steep cliffs. The current has merged into a big stream by rolling small and big stones lying below. Sitting on a large rock, one can enjoy the natural view of the waterfall from very close.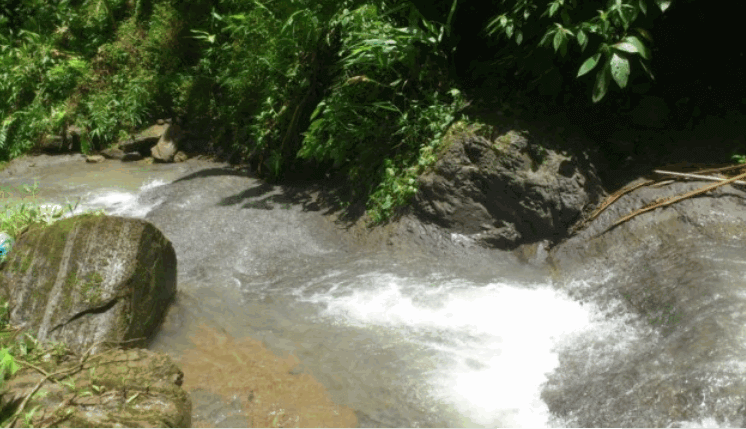 If you wish, you can take a good bath with clear water. Those who want to visit Madhabkund can visit Parikund if they want.
The best time to visit Porikundo Jhorna is the rainy season. At this time the fountain is full of water.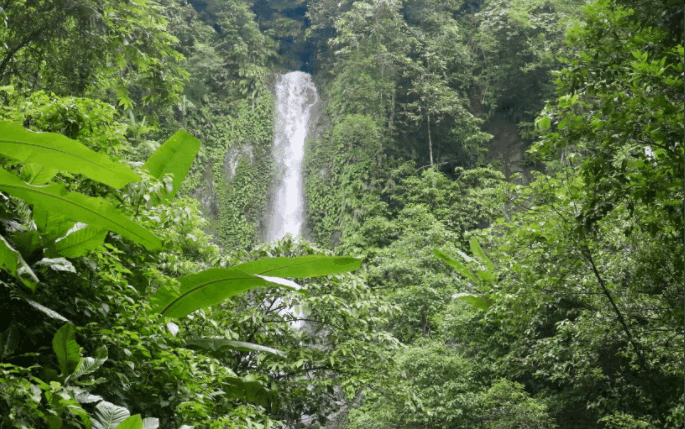 How to get there
From the capital Dhaka's Kamalapur and Cantonment railway stations, 3 trains leave daily for Sylhet. Among the trains is Jayantika, Parabat, Upban. 120 to 700 Taka depending on the type of train fare. And it will take 7-8 hours. If you go by train, it is best to go by Upban Express at 10 pm. Arrive at Kulaura at 5 am. The distance from Kulaura to Madhabkund is about 35 km. You can reserve CNG from here and go directly to Madhabkund. The rent will be 250-300 Tk. Take a look at the train schedule here (Bangladesh Railway / Train Time Schedule). If you want to go by bus, there are many buses. Among them Shyamoli, Ruposhi Bangla, Hanif, Sohag, Ena, Unique, are notable. There are also multiple buses with different names, which serve passengers at relatively low fares.
You will get these buses from dawn till 1 am. It will take 4 to 5 hours to go by bus. Non AC 300/350Tk. AC up to 900 Tk. On the direct bus, you will actually get off at a place called "Kathaltali" just before Baralekha. Madhabkund is not far from here. However, if you want to go to Madhabkunda peak, you must take CNG or rickshaw from here. If you go per person, the fare for CNG will be 15-20 Tk, and if you pay full rent, it will be around 100 Tk. If you want to go by air, you have to go to Sylhet from Hazrat Shahjalal International Airport on United Airways Flight No. 4H-0511 and from there take a public bus to Moulvibazar. These four days of the week, Tuesday, Thursday, Saturday, Sunday can be flown on the Dhaka-Sylhet route. Rent 3000 Tk. Contact: 8932339, 8931712.
Cut the ticket and cross the main gate to Madhabkund Jharna Road. Go to the front of the Shiva temple on the left-hand side of the walk. In stark contrast, a newly paved staircase has been built along the road. The main rhyme of Madhabkund descends through that staircase. And if you walk for 10 to 15 minutes with the rhyme of that rhyme, the waterfall of Parikund falls. There is no reason to be afraid. Only the soles of the feet will get wet. The stones laid down but quite slippery. This condition is caused by algae accumulation. So you have to step carefully. There is a restroom in two rooms of the district council for spending the night near Madhabkund and Parikund. It has to be booked at least seven days in advance.
Where to stay
There are 2 bungalows and 2 residential hotels of the district council. Moreover, you can stay in Sylhet or Moulvibazar city hotels if you want. There are many hotels to stay in in Sylhet, in Sylhet you will find any type of hotel according to your needs and ability. Some of the well-known hotels are – Hotel Hill Town, Gulshan, Dargah Gate, Surma, Kaikobad, etc. There are many quality rest houses at low rent in the Lala Bazar area Hotel Anurag – A single room 400 Tk (two people can stay comfortably), three-bedroom 500 Tk (normally 4 people can stay). There are various quality residential hotels on Dargah Road for overnight stays. Room rent from Tk500 / – to Tk5000 / -.
Hotel Rose View (0821-721439) in Shahjalal suburb of the city.
Hotel Star Pacific at Dargah Gate (0821-727945).
Hotel Hilltown on VIP Road (0821-716077).
Hotel Metro International in Bandarbazar (0821-721143).
Hotel Fortune Garden (0821-715590) in Nairobi.
Hotel Dallas on Prison Road (0821-720945).
Hotel Garden Inn on Link Road (0821-814507).
Hotel Palash in Amber Khana (0821-718309).
Hotel Dargagate in the Dargah area (0821-717066).
Hotel Urmi (0821-714563).
Hotel Moon Light in Zindabazar (0821-714850).
Gulshan Center at Taltala (0821-710018) etc.
Where to eat
In Madhabkunda, there is a system of eating, there is a fairly good restaurant. The price will be a little higher. So it would be best if you take it with you from outside. There are also three good dining hotels in Zindabazar to eat back in Sylhet city. The hotels are five brothers, panshi and palanquin. There are about 29 types of fillings in them.
Read More: Madhabkunda Waterfall