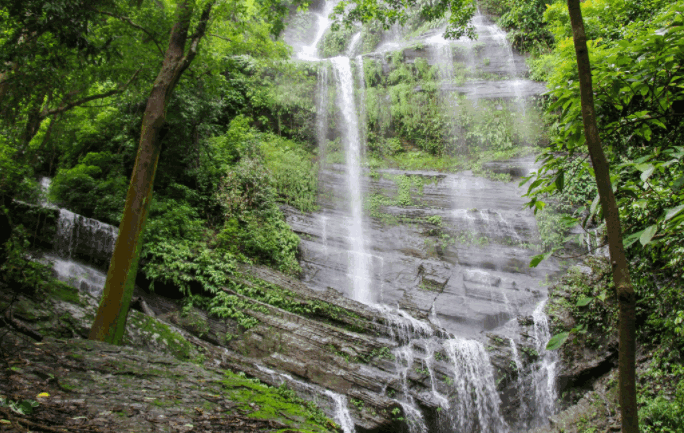 Dhuppani Jharna is located at Bangalkata in Bilachhari Upazila of Rangamati district. Immaculately beautiful Muppochhara. The murmur of the fountain and the water washed away by the water droplets will fascinate you. The water is coming with a step at the top of Muppochhara. A little risky but if you can get there you will want to rewrite the definition of beauty. This beauty is strangely beautiful.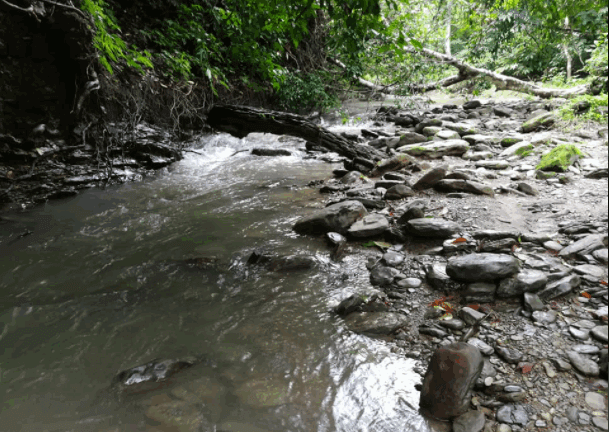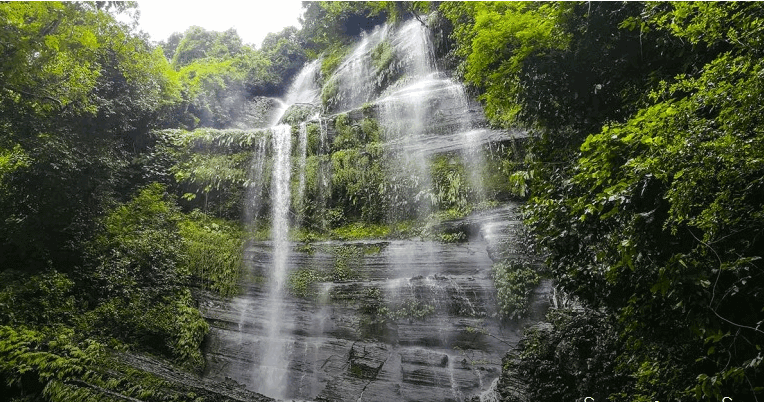 The way to go waterfall
go to Kaptai from Dhaka and rent a trawler from the launch ghat there in 2 hours and 30 minutes to Bilaichhari. There are two ways to go from Kaptai to Bilaichhari. – Reserves trawlers or by local trawlers. If you want to reserve a trawler, you will have to pay between 1000-1500. Of course, you will. And if you do it in a local trawler, everyone will pay 55 Tk. The first local trawler left Kaptaighat at 8.30 am. Then leave after 1 / 1.30. On the way to eat and drink, take it to Bilaichhari market.
Trawlers will have to be reserved again from Bilachhari's Hospital Ghat to Bangalkata. The rent will be 600-800 Tk. It will take 30 to 40 minutes to go. You have to go down to Bangalkata and fix the guide. Guide fee is 300-500 Tk. Then at the end of about two and a half to three hours of trekking to Muppochhara waterfall. Be sure to take some dry food with you before leaving. Contact for Trawler: Middle Name Sujan – 01861792452 Boat Rent: 1000-1500 (Kaptai-Bilaichhari) and 600-800 Tk (Bilaichhari-Bangalkata)
Accommodation
Accommodation is available at Bilaichhari. If you reserve a trawler, tell the trawler owner to stop the trawler at the hospital wharf. You can get off the trawler and board the secluded boarding. Double bed 500 rupees, single bed probably 300 rupees. The proprietor of Niribili Boarding Hall is Sanjay Talukder and his number: 01553-128673 / 01827-722905. If you do not want to stay, you must leave Kaptai at 6 am.
Where to eat
If you want to eat in Bilaichhari, you can eat in the Bakul shop. Note: National identity card must be taken. If not, a birth registration certificate. If not, you have to take the student ID card, and if you are an employee, you have to take the ID card of that organization. Would like to see the ID card at the army camp.
Read More: Komlok Waterfall