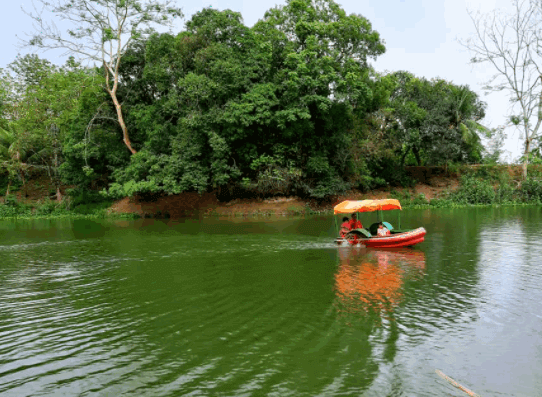 Bandarban is a land of natural beauty and diversity. The hilly path, the dense greenery across the body of the mountain seems to have gone deeper and deeper. There is no end to the magic of the varied hilly district of Bandarban. Nature has matched the magic of its beauty here at its own whim. Bandarban's hills, springs, lakes all have a touch of colorful beauty. One such place of beauty is Naikhongchari Upaban Porjoton Lake. The lake is located 120 km from Bandarban city and only 35 km from Cox's Bazar. Upban Lake is located near the Zilla Parishad Dak Bungalow in the heart of Naikhyangchhari Upazila of Bandarban. This is an artificial lake.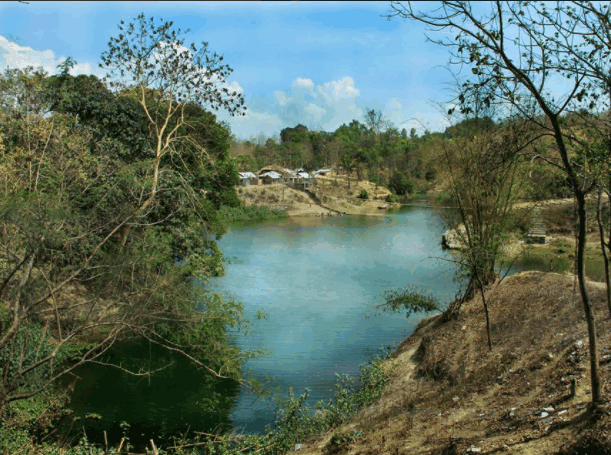 This place is well known as an eco-tour and picnic spot. There is a hanging bridge across the lake between the green and blue. That natural beauty is extraordinary. It is made even more beautiful by the rows and rows of green leafy trees of different species. There are fishing and boat trips. There is an opportunity to observe the beautiful shady beauty of Paharkanya Naikhyangchhari. Which increases the level of happiness. Sky houses have been built in the middle of the forest, several small houses for picnics. Surrounded by lush green forests, the scenic beauty of the natural lake on the top of the hill will fascinate any person. There is a small tribal village next to the hanging bridge. There are small restrooms and steep paths. It is great to see Naikhyangchhari, especially at night.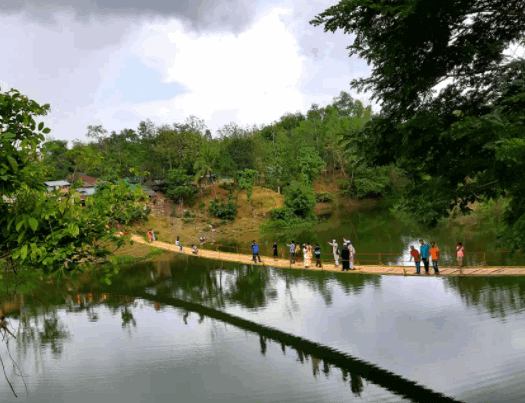 How To Go There
Take Ramu bypass and take CNG or taxi to Naikhyangchhari Upazila. From there you can reach the Upban Tourist Lake by rickshaw or on foot. You can also go here by reserving a moon car from Cox's Bazar.
Visit Also: Sakuni Lake