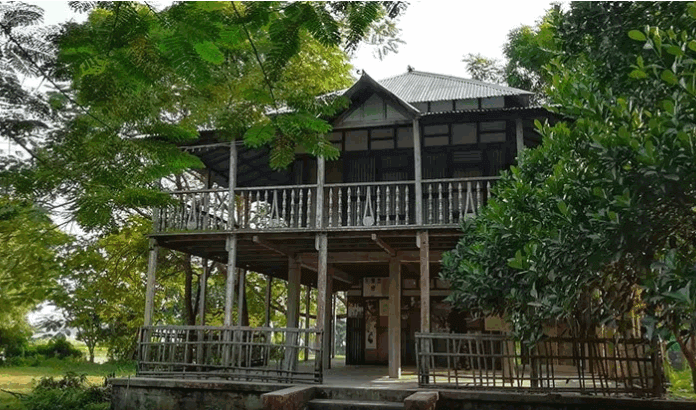 Padmahema Dham which is locally known as Baul Bari. In a short time, if you want to go for a walk or camping near Dhaka, you can go from Lalmon's Akhra Padmahem Dham in Balur Char village of Sirajdikhan Upazila of Munshiganj. Listening to Lalon Akhra, many may wonder when did Lalon enter Munshiganj? Saiji's philosophy has come here, not Saiji's.
Kabir Hossain Bhai, a renowned photojournalist of "Prothom Alo" magazine, has built this arena of Lalon Prem, where Sadhusang is held every year. Besides, any traveler can take shelter at any time and can spend two days on the banks of the slow-flowing Ichhamati. The place is surrounded by trees, full of birds, chirping. There is an open field next to it, and the magical Ichhamati river flows beside it.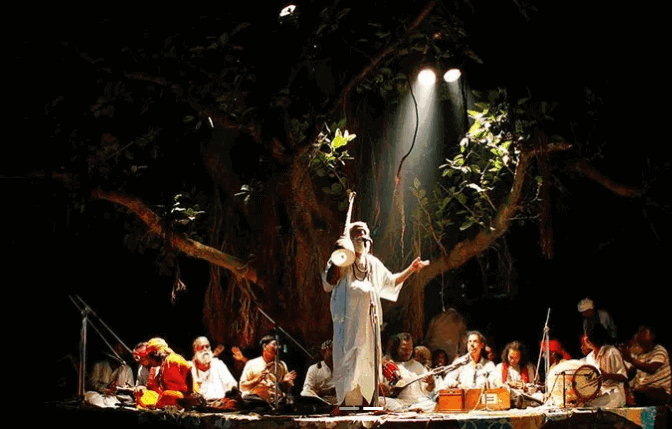 Most of the time in the river you can see a group of Vedas floating in a boat. Maybe the philosophy of human love is here and someone takes refuge in love.
In the case of installation, there is a living room in the traditional wooden two-storied house of Munshiganj, Lalongeeti Vidyalaya. There is Battala and there is Mayavara, a shadowy environment that creates a different atmosphere in the soul.
The most enjoyable time of sunrise and sunset at Padmahem Dham. As soon as Ichhamati came here, she took three words on all three sides, which created a wonderful estuary.
How to Get There Padmahema Dham
You can easily reach Padmahem Dham from Dhaka. From Gulistan, in Dhaka, you have to take a bus going to Tongibari or Sonarang and get off at Goalbari in Sirajdikhan Bazar. The rent will be 40-45 Tk. From here you have to take an auto to Baul Bari village of Balur Char which is 3-4 km away. The auto reserve will cost 120-150 Tk. The locals also know it as Baul Bari / Lalon's Akhra / Lalon Ashram.
Read More With Related Topic:
Frequently Asked Question:
মুন্সিগঞ্জ জেলার বিখ্যাত ব্যক্তি
বিক্রমপুরের দর্শনীয় স্থান
মুন্সিগঞ্জ ভ্রমণ
শ্রীনগর দর্শনীয় স্থান
মুন্সিগঞ্জের রিসোর্ট
ভাগ্যকুল জমিদার বাড়ি
মুন্সিগঞ্জের দর্শনীয় স্থান
ঢাকা থেকে মুন্সিগঞ্জ যাওয়ার উপায়