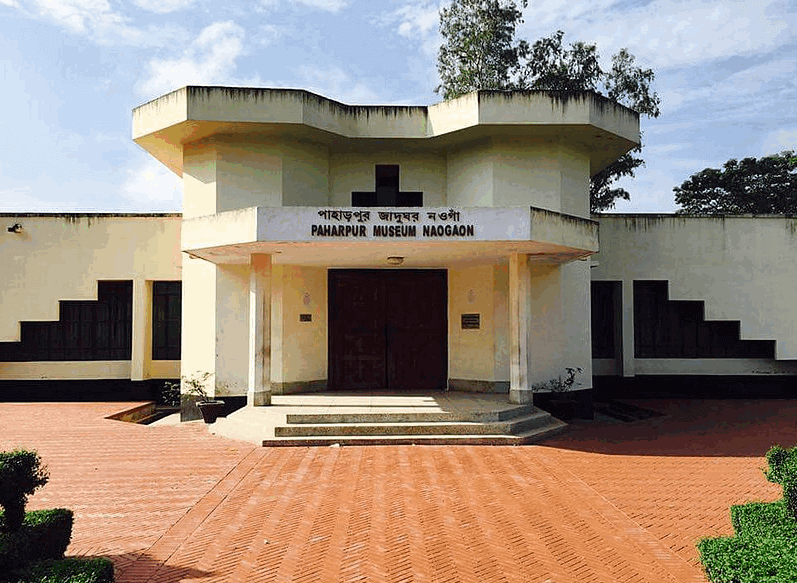 Paharpur Buddhist Vihara is the largest and oldest Buddhist monastery in South Asia, located about 10 km north of Badalgachhi Upazila Sadar in Naogaon District. The famous Palaraj Dharmapala probably built this monastery. The Department of Archeology established a museum here in the sixties known as Paharpur Bihar Museum. In 1994, a new museum building was built to replace the old one. Archaeological sites collected from Bihar and its adjoining areas are presented. It is a museum with four galleries. Some of the notable specimens in the museum are the bust of a medium-sized bronze, terracotta plaques, ornate bricks, stone statues, terracotta utensils, etc. Until 1984, there was a pond in front of the entrance of the northern arm of the Paharpur Buddhist monastery.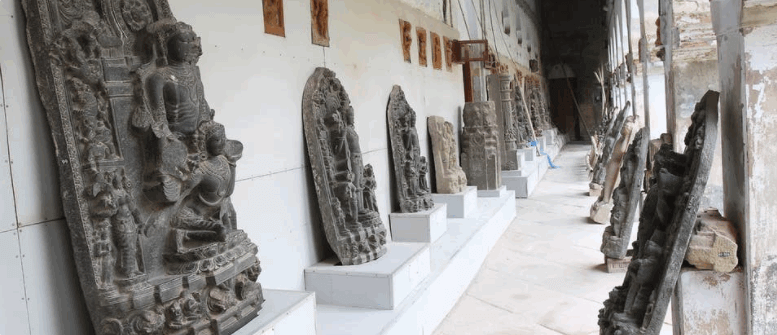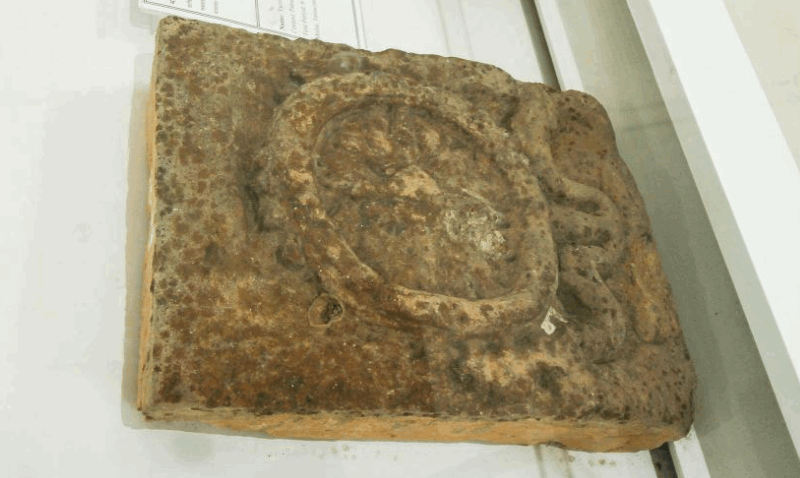 According to the excavation data of 1974-75, the pond was excavated during the later period of the first construction period and the staircase in this part was destroyed. Later the pond was filled. During the excavations, silver coins of the reign of Caliph Harun al-Rashid were found in 125 earthenware pots, which are preserved in this museum.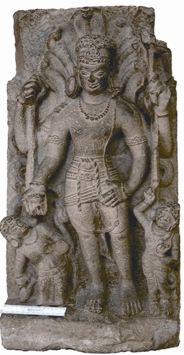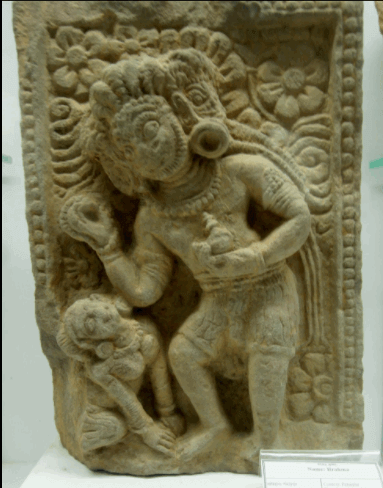 Notable idols preserved in Paharpur Museum
Sandstone Chamunda idol, red stone standing Shitala idol, a fragment of Vishnu in black stone, Ganesha standing in black stone, Kirti idol of sandstone, an oil painting of Maharani of Dubalhati, a statue of Krishna in Hargaur. Idol, Gauri idol of sandstone, Vishnu idol of sand stone, Nandi idol, Vishnu idol of Krishna stone, Surya idol.
When is the Paharpur Museum open?
Tickets for the Paharpur Museum are 100 rupees. April to September – 10 am to 6 pm (Tuesday to Sat) and 2:30 pm to 6 pm (Monday) October to March – 9 am to 5 pm (Tuesday to Sat) and 2:30 pm To 5 pm (Monday).
How to get to Paharpur Buddhist Monastery
You can come to Naogaon from any part of the country and reach the historic Paharpur by direct bus from the Naogaon Baludanga bus terminal. The approximate distance is approximately 32 km and the bus fare is 30-40 Tk. Or you can come to Joypurhat city from any part of the country and take a bus or autorickshaw to Paharpur Buddhist Monastery. The distance from Joypurhat to Paharpur Buddhist Monastery is only 13 kilometers. If you want to get off at Jamalganj station in Joypurhat by train, you have to take a van or autorickshaw if you want to come to Paharpur Buddhist monastery from here. The distance from Jamalganj to Paharpur Buddhist Monastery is only 5 kilometers.
Where to stay
There is no arrangement for the public to stay in Paharpur. You have to come back day by day or you can stay at Upazila Sadar / District Sadar. However, there is a rest house nearby for VIPs to stay. Some of the hotels to stay in Naogaon are – Hotel Faryal, Hotel Avkash, Hotel Raj, Hotel Jamuna, Hotel Flood, Hotel Arrival at Mukti Mor, Hotel Sarani, and Motel Chisti.
Read More: Paharpur Buddhist Bihar