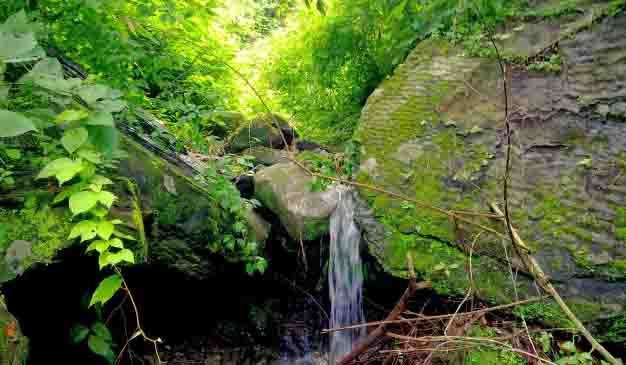 The beauty of the fountain hidden in the fortified mountains and forests attracts a thriving visitors. So they enjoy all the fountains along the rugged paths and the beauty of all the springs. The beauty of Bandarban's fountains, the queen of beauty, also beats the dreamy beauty.
A favorite destination for fountain lovers is Bandarban. And one of the most difficult and extraordinary fountains that flow endlessly into the depths of this Bandarban is the Patang Jhiri. Although the fountain is inaccessible, its beauty is magical. If you travel to Bogalek, you will surely see this fountain.
The Patang Jhiri Waterfall Of Bandarban
The Patang Jhiri Waterfall is located in Ruma Upazila. This fountain falls on its way to Lake Boga. The Patang Jhiri are located just before Lake Boga. Those who visit Boga Lake must have seen the Patang Jhiri waterfall. It is very difficult to climb this fountain during the monsoon, but in the winter, the brave tourists climb to the very top of Patang Jhiri.
Although the fountain is located in a remote location, its beauty is immense. Its different dimensions will impress you. Leaf shrimp are not very large waterfalls, but they have a slightly different structure. Due to which it is well enticed by all tourists. It is remarkable to see the dairy phenyl currents and rocky formations that are constantly flowing through these fountains. The view around it is unique in a word.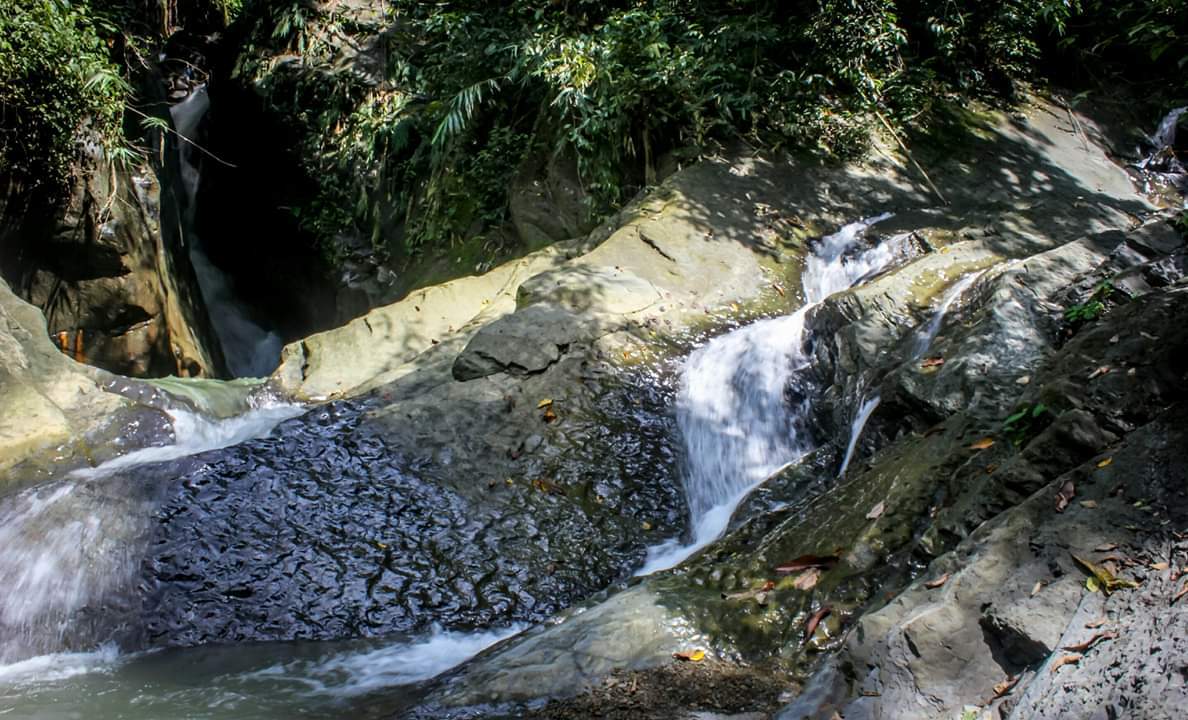 This transparent, cool water that crisscrosses the chest will end all the fatigue of the inaccessible path. By observing this water, your body and mind will become fresh and vibrant. Dense greenery on the rocks adds a different dimension to the beauty of this fountain. This fountain is a beauty mine in the midst of the wilderness.
How To Go To Patang Jhiri Waterfall?
You have to come to Bandarban first to go to Patanjhiri. Bandarban has a good communication system from any district of the country. From Dhaka Kalabagan, Saidabad and Fakirapool, the bus for transporting Shyamoli, Hanif, Unique, S Alam, Dolphin, etc left for Bandarban.
You can easily get to Bandarban by boarding one of these buses. The fares for these non-AC and AC buses will be between 550-1500 Tk. It takes 8-10 hours to reach Bandarban by bus from Dhaka.
Besides, you can travel directly to Bandarban, first to Chittagong by train at Metro, Tula or Chattala Express. From Badarhat in Chittagong city, non-AC buses to Purbali and Eastern Transit leave for Bandarban for 5 minutes.
Then you will have to go from Bandarban to Ruma Upazila. You can go to Ruma Upazila in three to four hours by moon car, bus or private car. You can go to the room by jeep/moon car if you go in a group. One car can go for 10-15 people. The jeep station at Bandarban city should be rented at 3000-400 Tk. It will take about 2 hours.
And the bus fare will have to be charged from 100-120Tk. On your way to Patang Jhiri, your name, address and other information will be recorded at the Ruma Bazar Security Force camp. Remember, you are not allowed to travel from Ruma to Boga Lake or Patang Jhiri after 4 pm.
Where to stay:
There are numerous hotels, motels, resorts and rest houses in Bandarban. Where you can stay from 600 to 3000 bucks. Some notable resorts and hotels are – Holiday Inn Resort, Hillside Resort, Hotel Four Star, Hotel Three Star, Hotel River View, etc.
Read More Articles:
Also Read: