Rajbari A Historical Beautiful Palace At Dinajpur
Dinajpur Rajbari is located at Dinajpur Mouza, 1 km away from the Phulbari bus stand junction on the north-west side of Dinajpur town, at the junction of the Chirirbandar link road to the Panchagarh-Thakurgaon-bound highway. From 1608 to 1951, the palace was a symbol of the prosperity of the greater Dinajpur district. In the beginning, the palace did not have such a shape, but gradually the palace developed as Tilottama. The acquisition of zamindari in 1951 and the implementation of the Tenancy Act abolished the zamindari system. From then on the palace began to be abandoned. The last zamindar, Jagadishnath, died in 1962 in Calcutta, India. After the abolition of the zamindari system, the splendor of the palace started decreasing. It is only the ruins of the now-defunct zamindari land.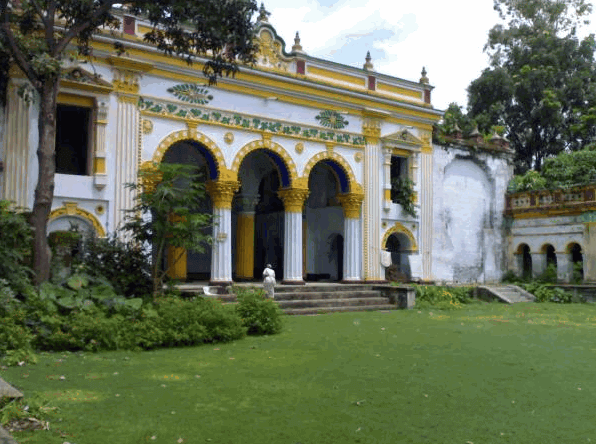 The various establishments of the palace are: Ainamahal, Rani Mahal, Kumar Mahal, Atchala Ghar, Lakshmi Ghar, Atur Ghar, Rani Pukur, Champa Talar Dighi, Thakur Bari, Kalia Jiu Mandir. Some of the items used by the Raj dynasty are preserved in the National Museum in Dhaka and some in the Dinajpur Museum.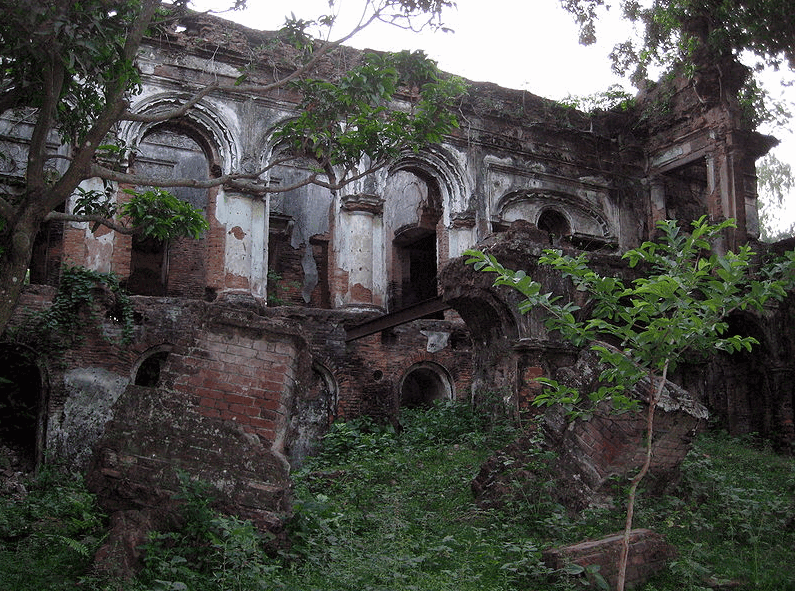 How to go To Rajbari
There are two ways to go from Dhaka by bus and train. Buses from Dhaka to Dinajpur usually depart from Gabtali and Kalyanpur. Nabil Paribahan's AC bus runs on this route. Rent 900 Tk. Besides, Hanif Enterprise – 8013714, 8015368, SR Travels – 8013793, 8019312, Keya Paribahan – 9000812, SA Paribahan – 9332052, Shyamli Paribahan – 900331, Nabil Paribahan. Rent 500-550 Tk. From Dhaka to Asadgate, College gate, Shyamoli, Kalyanpur, Technical Junction or Gabtali to Nabil, or Bablu Enterprise by chair coach directly to Dinajpur. The cars leave for about 30 minutes or 1 hour in a row throughout the day. Apart from that, some transport also goes to Dinajpur from Uttara.
The intercity train express leaves Dhaka's Kamalapur railway station at 7.40 pm. The intercity Ekta Express leaves at 9:50 am. Ekta and Drutayan Express from Dhaka are closed on Tuesdays and Wednesdays respectively. The rent of elegant seats is 185 Taka, elegant chairs are 250 Taka, first-class chairs are 350 Taka, first-class berths are 535 Taka, AC chairs are 618 Taka, AC berths are 897 Taka. The palace can be reached by autorickshaw from Dinajpur city.
Where to stay
Tourist Motel (0531-64718) is a good quality hotel to stay in Dinajpur city. Apart from this, you can also book this motel from the head office of tourism in Dhaka. Phone: 9899288-91.
Dinajpur tourist motel AC twin bed 1500 Tk and AC twin bed deluxe room 1800 rupees. Apart from this, other standard hotels in Dinajpur have accommodation for 100-1200 tk. Some of the standard hotels are:
Hotel Diamond (0531-64629) in Maldaha Patti,
Hotel Al Rashid (0531-64251) on the ground floor,
Hotel Naveen (0531-64178),
Hotel Rehana (0531-64414),
New Hotel (0531-68122).
You can also stay in a bungalow inside Ramsagar if you want. If you want to stay here, you have to get permission from the local forest department. The one-story building has three common and one air-conditioned room. The rent for each common room is Tk 500 per night and the rent for an air-conditioned room is Tk 1000. They have to arrange their own food. It will be a great opportunity to spend a wonderful night on the banks of Ramsagar Dighi at night.
Read More: Dipshikha Meti School