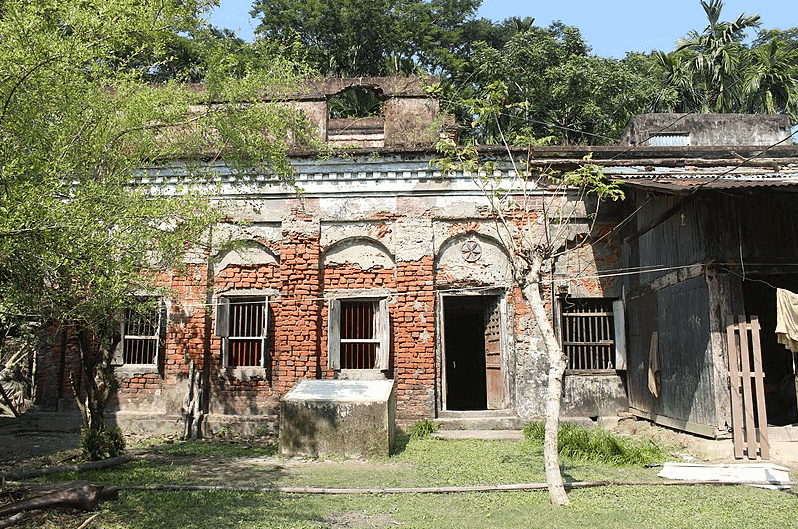 Saturia Zamindar Bari is located in the village of Saturia near Bekutia Ferry Ghat on the Rajapur-Pirojpur Highway in Jhalokati District of Barisal Division. It is the home of Sheikh Shahabuddin, the founder of the zamindar family of Saturia and an Islamic saint. This house was built about three hundred and fifty years ago. The zamindar's house, built on about 100 acres of land, has many ponds, flower gardens, three old Mughal-style buildings, the main gate or the front door. The village is full of beautiful natural beauty and has been blessed with the birth of a great man. Sher-e-Bangla AK, popularly known as the Tiger of Bengal, was born on 26 October 1873 in the house of Saturia Zamindar. Fazlul Haque. It was the home of Fazlul Huq's mother.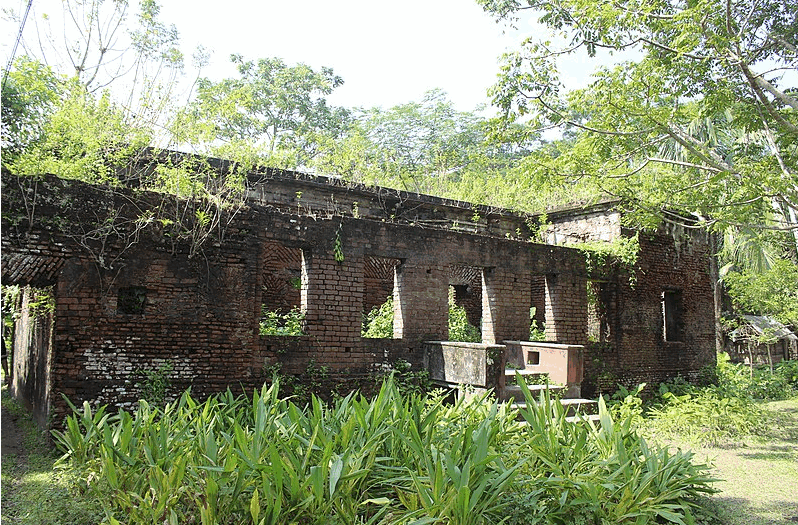 Although Sher-e-Bangla AK Fazlul Huq's father's house is in Barisal, he spent his sweet childhood with his mother Syedunnesa at Saturia Jamindar Palace. His early education was handcuffed in the maktab of the zamindar's house. Not only his childhood, but he also spent a lot of valuable time in his political life and career at the zamindar house of Saturia.
The way to go to zamidar bari
to go to Rajapur Ghat by launch or steamer from Sadarghat in Dhaka and take any transport to Zamindar's house. You can also take a bus from Saidabad and Gabtali to Rajapur and take any transport to Saturia. BIWTA's rocket-steamers 'PS Mahsud', 'PS Ostrich', 'PS Lepcha' and 'PS Turn' depart from Dhaka's Sadarghat at 6 pm. The steamers take turns on weekdays. The rent is Tk 1,250 per person in a first-class cabin. 760 per person in the second class cabin. 190 Taka per person for the third class.
Where to stay
You can go all day and come back to Jhalokati in the evening. If you want to stay, the only hope is the standard hotel in the district town. One or two hotels in the city are 'Dhansindri Rest House' on Kalibari Road, 'Arafat Boarding' on Batasa Patti, 'Halima Boarding' on Sadar Road etc. The rent is 100 to 250 Taka. But if you want to stay in a good hotel, you have to go to Barisal Sadar. Its distance from Jhalakathi is about twenty kilometers.
Read More: Kirtipasha Zamidar Bari