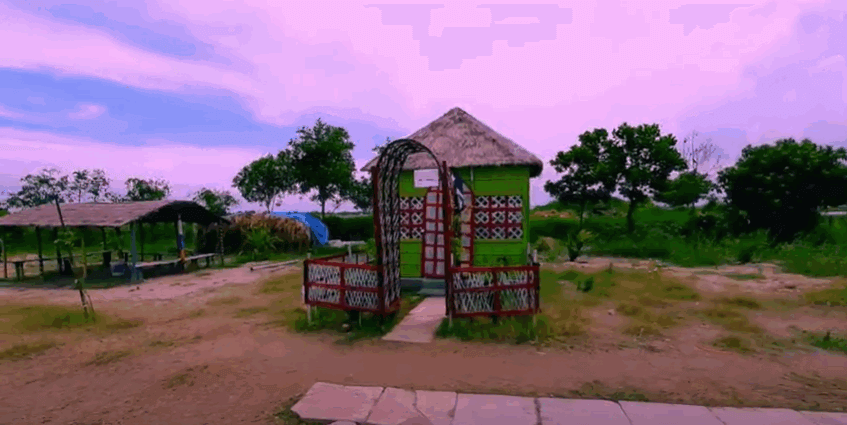 Shawapnadip is the name of an island in the river Meghna at Bancharampur in Brahmanbaria district. Thousands of stars can go to Swapnadwip with advance booking for luxury on the night of the full moon or enjoy the game of Megh Roddur with the sunset one evening. You can come back from Swapnadwip to get temporary relief from depression, stress, or concrete debris. You can enjoy some great time around Dhaka and away from the mechanical noise from a lot of nature. A boat trip from the ferry ghat called Bishanandi in Araihazar Upazila of Narayanganj to Swapnadwip can fill the mind of a nature lover or travel thirsty. From here, boats are coming to Swapnadwip regularly.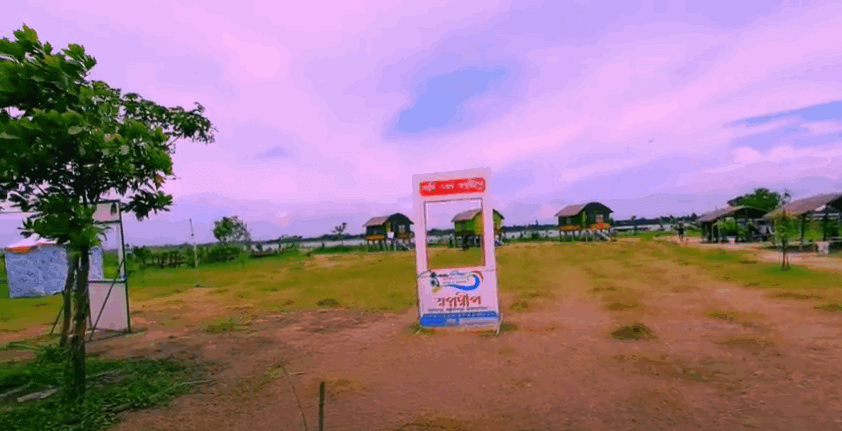 At the same time, out of the hustle and bustle of daily life, there is no better place to spend a good time with friends or loved ones. For those who like camping, there is the opportunity to stay in a tent, as well as a washroom. You don't have to think about breakfast or lunch or different types of snacks or drinks. You can pre-order any of the food items just by making a phone call or confirming them with a message on Facebook. See more and more green, stay in the middle of the green, sometimes get lost in the green nature!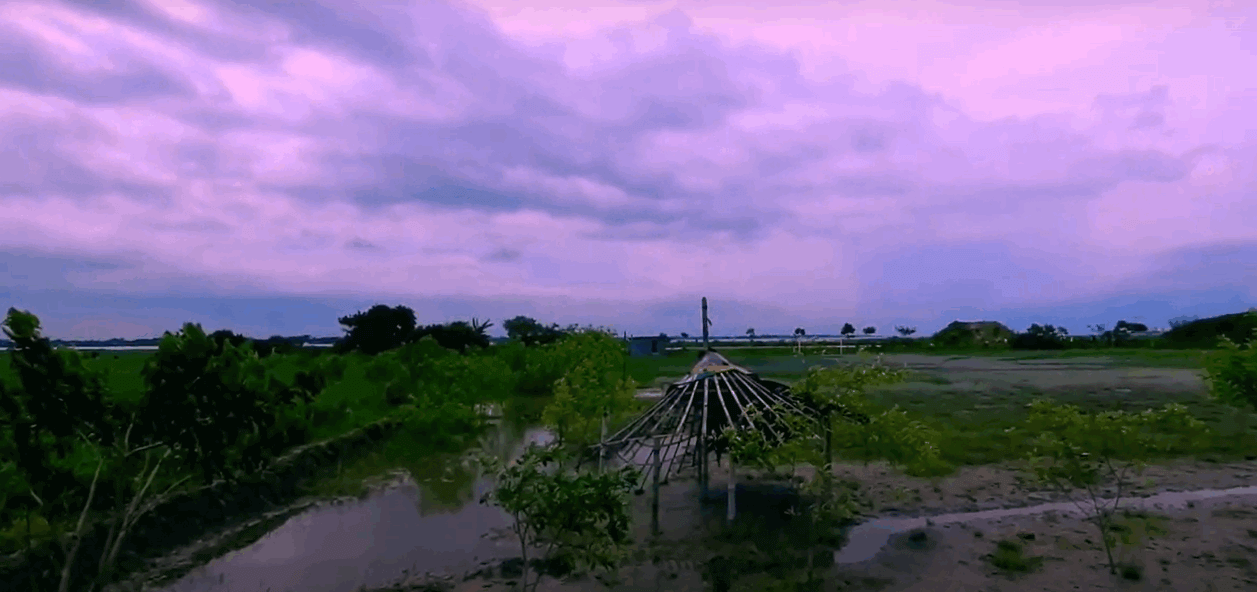 What's In The Shawapnodip
There are different types of facilities in the dream island, boating, kayaking facilities. You can use kayak, rubber boat, manual boat, or paddleboat if you want. There is a life jacket to get into the water safely. There is also a baby zone for babies with cradles, slippers, lids, wheelbarrows, etc. Boat trips, or spending the night in a tent with a thousand stars, or swimming or flying a kite, and getting lost in a variety of sports are no match for Dream Island.
Food facilities Any type of food can be arranged by pre-ordering Swapnadwip. There is a huge banquet hall in a pleasant environment for relaxing and eating. There are kitchens and kitchens for cooking and there are cooking utensils (large pots and pans) and all kinds of decorations.
The advantage of having a dream island
There is a bamboo cottage on the wooden floor for a night out on the dream island. Also, for those who like to spend the night in a tent, there is a well-arranged tent.
The way to Sapnadwip
The distance from Dhaka to Swapnadwip is only 42 kilometers which is an hour and a half. If you want to go by your own transport, go through Madanpur crossroads via Kachpur bridge through Dhaka's Jatrabari flyover and go straight through Araihazar Upazila on the left to the ferry ghat called Bishnandi on Meghna river. Those who want to go by local transport can follow the route below.
Route 1: Avilas transport bus leaves from Sayedabad. Rent 65 Tk. It will go through Madanpur. Or take Doel / Sadesh Paribahan from Gulistan to Madanpur (fare 45 Tk) and CNG of Araihazar 50 Tk.
Route 2: Meghla Paribahan bus leaves from Kalabagan. Mistake / Gaussia. Rent 65 rupees. Go down to Gaussia and go a little further to the local CNG market. Rent 30 rupees.
Route 3: Gaussia by local taxi from the 300-foot crossing of the Kuril Flyover. The rent is 60 rupees. Go down to Gaussia and go a little further to the local CNG market. Rent 30 rupees. Bishnandi ferry ghat with CNG from Araihazar Bazar. You can reach Swapnadwip by taking a refreshing journey of just 20 minutes from the ferry wharf to the island's own boat or from the wharf.
Booking and Communication
If you want to book a family, corporate, organizational program, wedding or birthday party, picnic or reunion, or any other program in Swapnadwip, you have to call these numbers – 01707002750 and 01707002749 to successfully organize any program you need.
Read More: Arifail Mosque