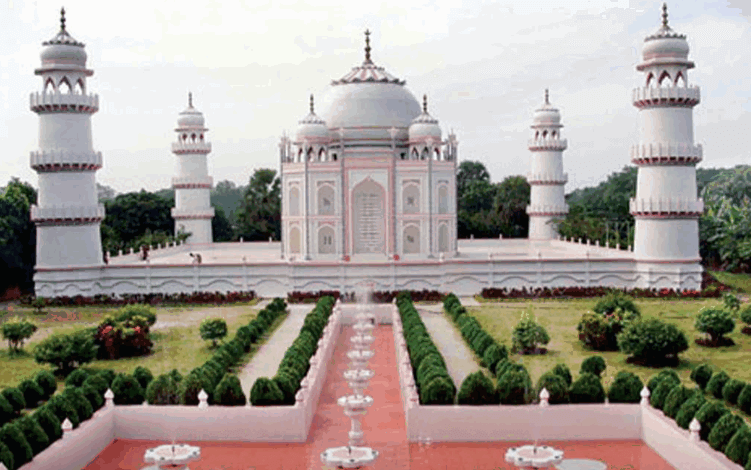 The Taj Mahal, the oldest wonder of the world, has been built in the village of Perab in Sonargaon Upazila of Narayanganj district in the style of the Taj Mahal in Agra. The Banglar Tajmahal is modeled on the Taj Mahal in Agra. Its distance from Dhaka is only 33 kilometers. The main building of the Taj Mahal is wrapped in transparent and precious stones. Inside, the graves of film director and producer Ahsanullah Moni and his wife Razia are preserved. Four large minarets at the four corners, the main building in the middle, completely tiled. Water fountain in front, flower garden all around, seating for visitors on both sides. There is an air-conditioned Rajmoni Film City Restaurant, with quality food and chess. There is Rajmoni Film City Studio. Any visitor can take pictures here if they wish. Around the Taj Mahal, various handicraft items, jamdani sari, earthenware, and other products have been developed.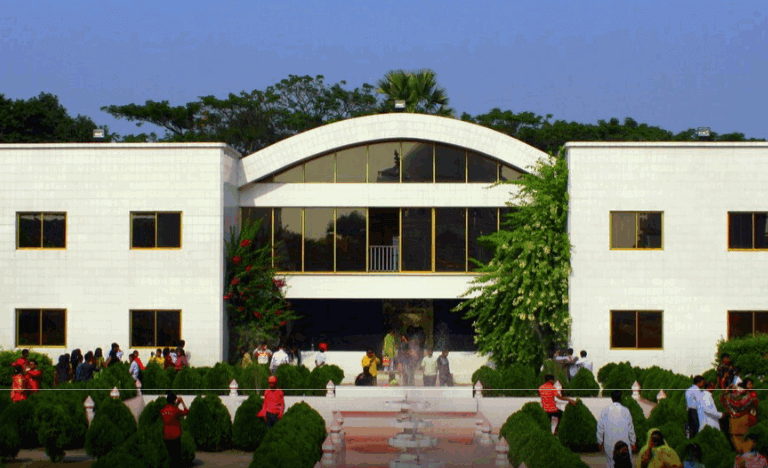 Near the Taj Mahal, the pyramid is modeled after the Egyptian pyramid, one of the Seven Wonders of the World. The memory of the liberation war has been sculpted. Memorial sculptures of Indira Gandhi and Bangabandhu Sheikh Mujibur Rahman are being constructed here. Also on the side, there are shooting spots where it is possible to shoot any type of drama, movie. There are also 250-seat cinema halls and seminar rooms. Swimming is underway, with plans to build the Eiffel Tower. At present, innumerable tourists from home and abroad are flocking to visit the Taj Mahal every day. Instruction signboards have been set up at various points on the highway to easily identify the location of the Taj Mahal.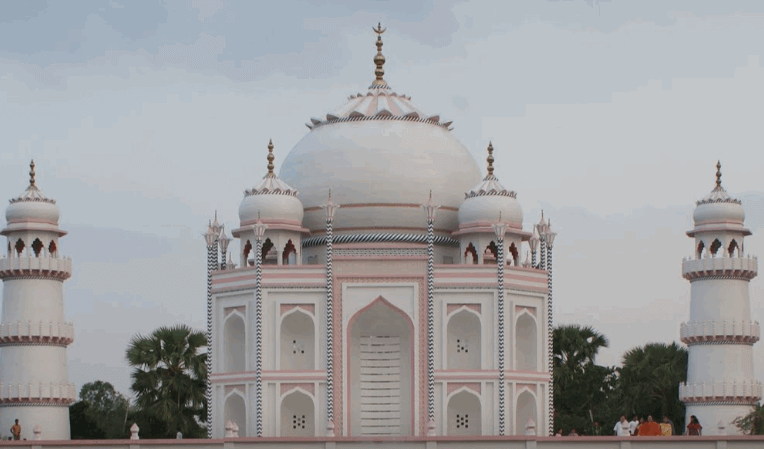 Besides, after visiting the Taj Mahal, you can visit Murapara Zamindar Bari, Panam Nagar, Folk Art Museum, Chauddar Char, Zinda Park.
Opening schedule and ticket price
The Taj Mahal is open daily from 10 a.m. to 6 p.m.
The entrance fee is 50 Tk per person.
How to get there
It is very easy to get to the Taj Mahal in Bengal, just 25 kilometers from Dhaka. You have to take any vehicle going to Comilla, Daudkandi, or Sonargangami on the Dhaka-Chittagong highway and get off at the Madanpur bus stand. In that case, the rent is 15 Tk. From there you can easily rent a CNG or scooter for Tk 25 per person to reach the Taj Mahal. On the other hand, any vehicle going to Bhairab, Narsingdi, Kishoreganj via Dhaka-Sylhet highway has to get off at Barpa bus stand, in which case the fare will be 20 Tk. From here you can reach the Taj Mahal on CNG scooters at a rent of Tk 10 per person.
Read More: Panam Nagar