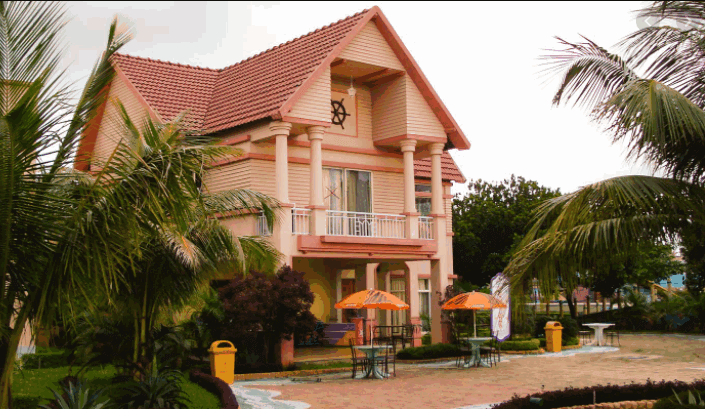 Everyday busyness has made the life of the citizens mechanical. Resorts have now become a popular travel destination to alleviate the fatigue of city life and bring back vitality. There is no resort to spend time alone. Everyone is now choosing the resorts to visit around Dhaka for a day or two. Resort Atlantis in Savar can be chosen for a short tour.
Resort Atlantis is located next to the Fantasy Kingdom in Jamgarh, Savar. Located 30 km from Dhaka, the resort is a three-star quality resort. The resort is a perfect place to take a break from the mechanical noise of the city and spend time through entertainment and fun. Located next to the Fantasy Kingdom and the Water Kingdom, the resort will provide you with all the entertainment. In this resort, you can choose to relax in a luxurious quiet environment while enjoying all the wonderful rides of Fantasy Kingdom throughout the day. A variety of handicraft products are available at Heritage Park.
Resort Atlantis has 60 rooms. Each room is of air-conditioned modern luxury quality. Each room has an LED TV, high-speed internet, telephone facility, N-suite bathroom, and many more facilities. There are state-of-the-art conference rooms for organizing various corporate meetings and workshops. The resort has international cuisine. Apart from this, the resort authorities organize various cultural shows, bar-b-que parties, and various games.
The resort offers suites, super deluxe, deluxe, and standard rooms for accommodation. The rent for the suite will be Tk 8,500, the rent for the Super Deluxe will be Tk 6,500, the rent for the Deluxe will be Tk 5,500 and the cost for the Standard Room will be Tk 4,700. The resort has well-arranged car parking. Contact: Resort Atlantis Jamgarh, Ashulia, Dhaka.
Mobile: +8801937402948
Website: https://resortatlantisbd.com
E-mail: [email protected]
How to get there:
You can easily reach Resort Atlantis by bus from Dhaka's Motijheel or Kalyanpur or by your own transport. Hanif Metro Service from Motijheel, Manzil Paribahan will be able to come to this resort in Jamgarh. The bus fare will be 50 to 70 Tks.
Rewad More: Nandan Park