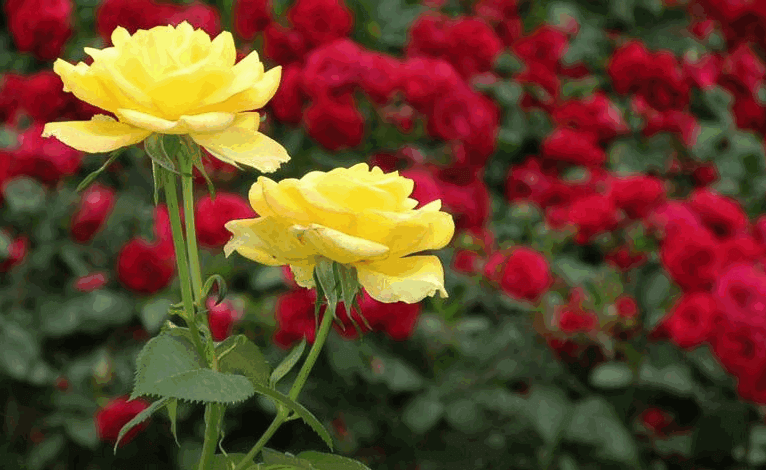 Let's talk about another traveling place Golap Gram At Sadullahpur. We go to many places to get some rest from the urban mechanical life or to get rid of physical fatigue or mental exhaustion. However, as it always takes time to travel far away, the cost is also higher. Managing time is more important than spending. So there are many places around Dhaka that you can visit in a short time.
One of the most beautiful and mind-blowing places is Golap Gram (Sadullahpur) which is located in Birulia Union of Savar near Dhaka. Sadullapur is located on the banks of the Turag River in Savar, very close to Dhaka. Believe me, this village will take away a lot of fatigue from your mechanical life. The whole village is like a rose garden! The highlands are covered with Mirandi roses. Red, yellow, white — the color of the rose has no limit.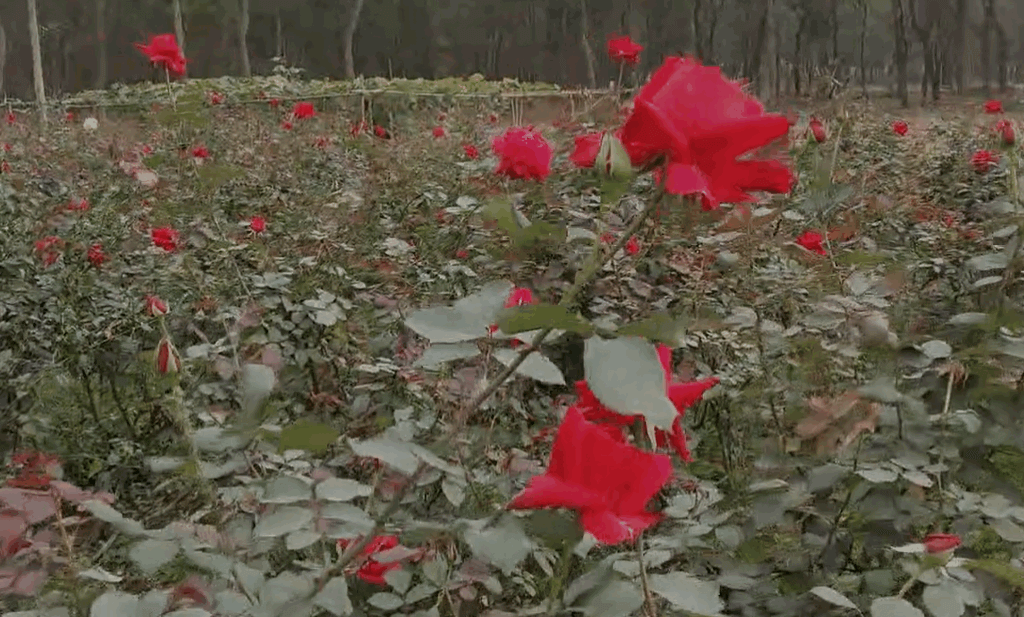 As far as you go, you will be fascinated by the rose-covered surroundings. A flicker of soft light in the morning dew-soaked roses. The winding narrow path has gone through the heart of the village. Extensive rose gardens on either side. There are beautiful red roses in bloom. The fragrance of roses has spread in the village. You can buy roses from any garden here.
However, they do not want to sell less than 100-150 roses there. The whole village of Shahdullahpur is surrounded by roses of different colors. Although it is called the Rose Village, there are many other flowers besides roses, such as Zarvara, Gladiolus. Most of the flower demand of Dhaka is met from here. The main supply of roses is in the flower markets of the capital including Shahbag.
Golap Hat Sadullahpur
The local flower growers have set up a hat in this village for their own needs. Rose market is held every evening in Shampur village. Shuttled of flower traders started in the evening in front of Abul Kashem Market. Numerous traders from different parts of the country including Dhaka came and gathered there.
Bechakena freezes. Gone until late at night. Besides, there is a soap market in Mostapara. Roses are also bought and sold in this market. Roses are in demand all the time. So the farmers are also busy throughout the year. Demand increases many times during special festival days.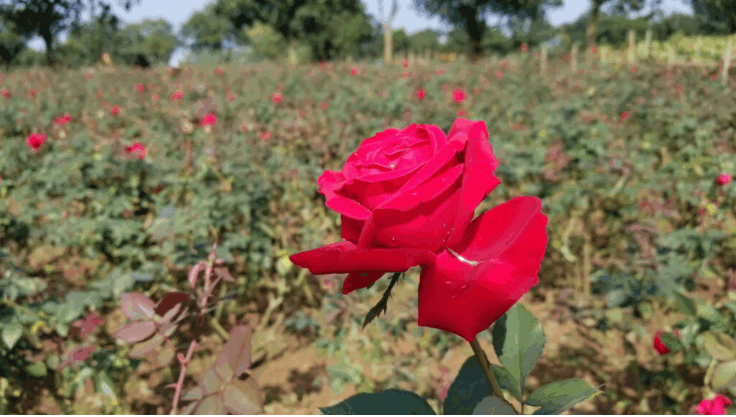 The Best Time to Visit The Rose Village
At Sadullahpur as roses are cultivated almost all year-round so you can visit the Rose Village at any time. However, roses do not have much power throughout the year. Considering the seasons of Bangladesh, winter is the best time to plant roses. In winter, roses bloom in a big way and then all the gardens of Sadullahpur are full of roses. So considering the best time to visit Rose Village, it is better to choose winter.
How To Go To Rose Village
The time needed: 1 hour and 41 minutes.
Golap village or Sadullahpur can be reached by different routes. However, the best route is the route of Birulia Bridge. Because all the rose fields are great this way. Across the street. Absolutely the whole road. You can cover all the rose gardens by stopping the auto.
Golab Village From Jatrabari, Gulistan, Farmgate
There is bus service to Mirpur embankment via Jatrabari, Gulistan, Farmgate. Apart from this, you can easily reach Diabari Battala Ghat by rickshaw from Mirpur Section No. 1 or Mirpur-10 or Gabtali. Apart from this, CNG-powered autorickshaws or taxi cabs can also be taken to the Diabari Battala Ghat. But remember this is Diabari but not Uttara Diabari. From here the shallow engine boat leaves for Sadullapur for 10 minutes in a row. Speedboats, kosha boats, shallow boats can also be rented on contract to Sadullapur. In that case, the rent of a cell boat is 300 Tk, a shallow boat is 250 Tk and a speedboat is 500 Tk. The whole of Sadullapur can be reached on foot. You can also take a rickshaw on the back road through the middle of the village.
Tongi to Golap village
Birulia Bridge with CNG reserve from Tongi to Golap village Tongi station via Kamarpara. Rent 200 Tk. From Birulia Bridge to Arkan Bazar at 10 Tk by auto, from there to Sadullahpur by auto at 10 Tk or directly from Birulia Bridge to Sadullahpur at 20 Tk.
Golap Village From Uttara
Uttara House Building, North Tower, or Mascot Plaza along Sonargaon Highway to Laguna to Diabari, then take a short walk to Main Road, take a local car to Birulia Bridge. You can also walk. From Birulia Bridge to Arkan Bazar at 10 Tk by auto, from there to Sadullahpur by auto at 10 Tk, or directly from Birulia Bridge to Sadullahpur at 20Tk. Or take a boat reserve directly from here to Sadullahpur. Reserve rent will be around 500 Tk. It can seat about 25 people.
From Savar to Golap Village
If you want to go from Savar to Golap Village, Laguna / Minibus comes to Akran Bazar from in front of Savar Chowrangi Market. From Nabinagar / Jirabo / Savar to Alif / Mohana, you can actually get off at Birulia Bridge. Then from Akran Bazar to Sadullahpur village by auto. You can also come on your own transport. Boating stopped after 6 p.m.
Where to Eat At Traveling Time
There is a hotel near Sadullapur Ghat. After reaching Shahdullapur Ghat, you can sit under the bot tree of the ghat and have tea and breakfast. When the team is tied up, the hotel people have to talk about cooking beforehand.
Read More:
Frequently Asked Question:
Golap gram distance
Golap gram savar
Golap gram pic
Golap gram resort
Golap gram dhaka
Golap gram savar location
How to go golap gram from uttara
Golap gram birulia