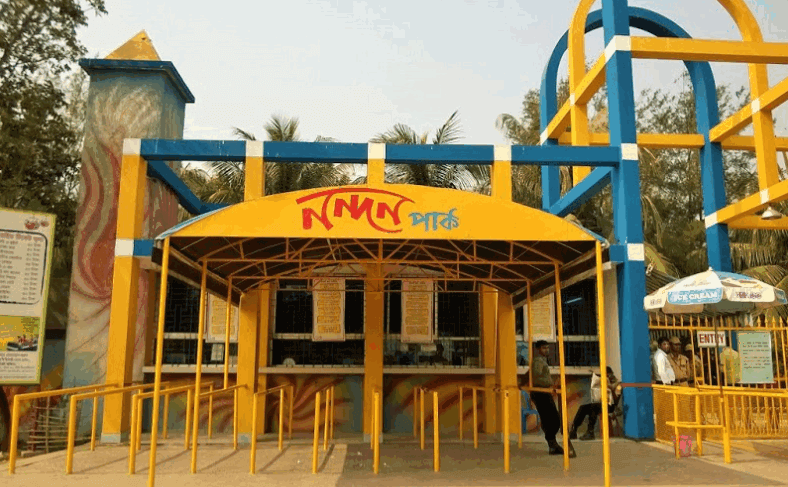 Nandan Theme Park started its journey in October 2003 on about 33 acres of land in the Baripara area of ​​Nabinagar-Chandra Highway in Savar. The specialty of Nandan Park is the greenery. If you are tired of walking, you can sit on the green carpet of grass. International quality rides, quality food stalls, and the natural environment really make visitors want to visit the paradise park again and again.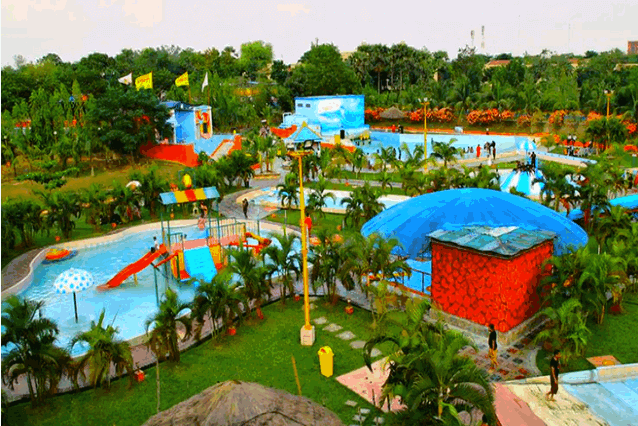 With a secure security system and a hawker-free environment. Since the inauguration of Nandan Park, special days such as Independence Day, Victory Day, Eid, Puja, 1st Baishakh, and concerts have been organized on different occasions. In addition, corporate picnics, meetings/seminars, meetings can be organized here. You can know the details of the different packages here.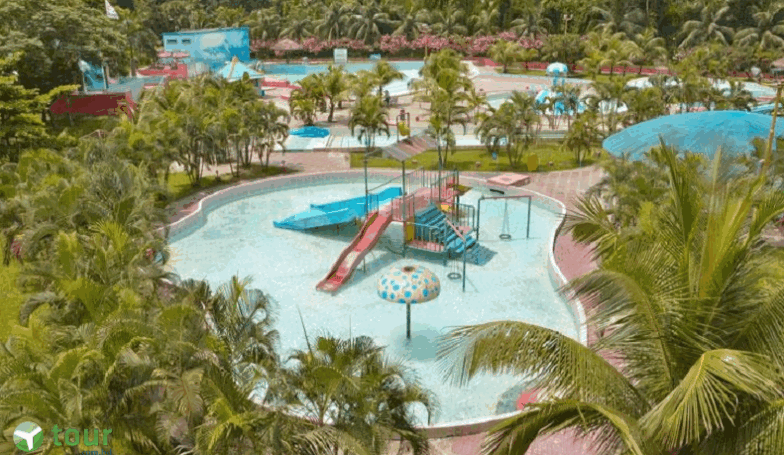 The various rides of Nandan Park
Nandan Park is arranged in a combination of exotic rides. Attractive rides include cable car, web pool, zip slide, rock climbing, rippling, moon wrecker, cutter pillar, water coaster, Iceland, paddle boat. There is also a Water World.
The entrance fee to Nadan Park
The entrance fee to Nadan Park is divided into three ways. The admission to Nandan Park is 90 Tk. The entrance fee to the park and all the rides of the Water World use fee is 250 Tk. Except for the use of Water World's rides, those who have a height of over 120 cm can enter the park and all rides cost 150 Tk. Those with a height below 150 cm can enter the park and all rides have to pay Tk 200 and those below 60 cm do not have to pay any fee. There is also a ticket counter for each ride inside the park. Anyone can enter the park with the entrance fee if they wish and can buy tickets for the rides at will. Fees for rides are limited to 10-30 Tk. You can know the details here.
The opening and closing schedules
Open from 11 a.m. to 8 p.m., Sunday through Thursday. Only open Fridays from 10 a.m. to 8 p.m.
How to get there
It takes about two hours to reach here by bus from Motijheel in Dhaka. Hanif, Super, and Ajmeri bus services can be added to Nandan. Ababil Paribahan left Motijheel and became Gulistan, Mug Bazar, Mohakhali, Banani, Uttara, Ashulia EPZ. You can also come here by private car. There are about 1,500 car parks in front of Nandan Park.
Contact
Nandan Park Limited Corporate Office 9A, Suhrawardy Avenue, Baridhara, Dhaka-1212.
Phone: 9890263, 9890921, 9890949.
Website: www.nandanpark.com
Read More: Botanical Garden