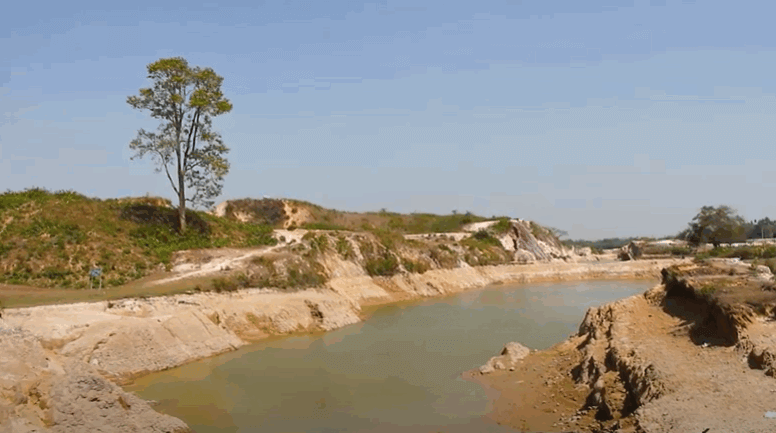 The main attraction of Birishiri is the Vijaypur porcelain hill with a blue-green water lake rising through its chest. The white soil seems to have darkened the color of the water. However, you can see this beautiful scene by going to Birishiri, but it is not. You have to go a little further to Vijaypur Chinese clay hill. Including hills and plains, it is about 15.5 km long and 600 m wide. There is white soil all over the hills. Reddish soil can also be seen in some places. By cutting the soil from the hill, there is a lake whose water is either clear blue, greenish-blue, or very red. But it goes without saying that there is no red water now. The blue water of this lake will take away all your fatigue and tiredness. And as soon as you look at the water of these lakes, you will see that all the hardships of coming have disappeared in an instant.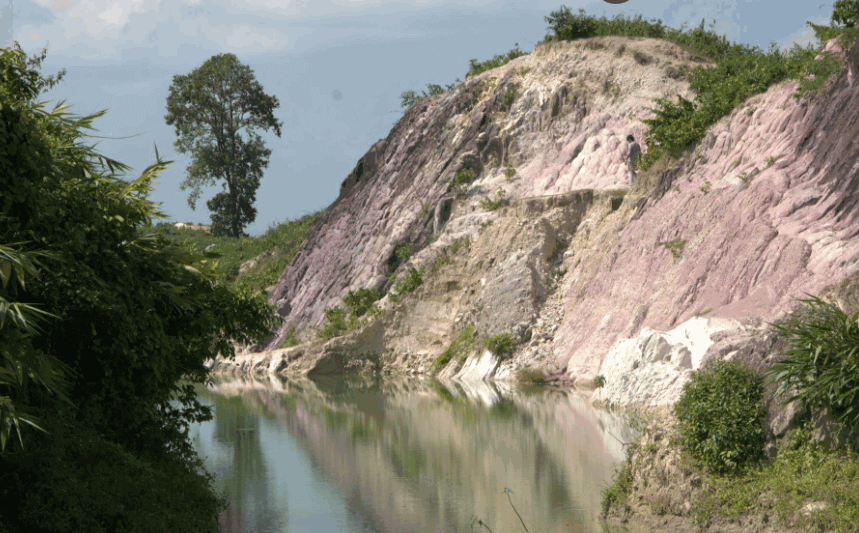 The Sameshwari river, the source of the magnificent blue, flows through the foothills of white china clay. Which is now known as a coal mine. The reflection of the white porcelain mountains in the blue waters of this river is a symbol of miraculous beauty. In a word, great! The beauty of Birishiri will make you forget all the busyness even for a while. Also worth visiting are Ranikhong Church, Kamala Rani Dighi, and Someshwari River. Durgapur market is next to Birishari. The famous pillow sweets of Netrokona are available in that market. Don't forget to test it. Don't bargain for hotels, rest houses, or anything else.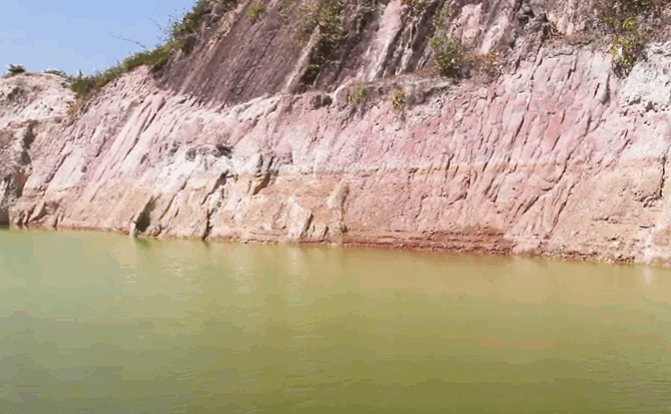 What to see in Birishiri
The diverse cultural climate, the Kasha forest of Kangsh-Tepa-Somesh Bari, and the meditative portraits of the serious Garo Hills leaning in the distant sky have captivated beauty lovers since the British period. In the rainy season, the beauty of Birishiri on the banks of Someshwari increases many times. Its wild beauty is shown to the tourists who come to visit Birishiri in the closed rain of the steep slope coming down from the hill. There is a hill cultural academy in Birishiri. Sixty percent of the population is Garo, Hajong, and other ethnic groups. Here are a few monuments to the short revolution. Another name for the Tebhaga movement in the Hajong language is Tunka Biplob. There is a memorial of comrade Mani Singh, the legend of the Tebhaga movement. A small market relatively noisy. As soon as she set foot in Birishiri, she felt a different kind of feeling.
There is a hill cultural academy here. Quiet-smooth, green-covered tidy environment. The pressure on tourists is not high. Almost all the officers and employees here are from Pahari-Garo, Hajong. In addition, St. Joseph's Church will be on the way. The church is neatly arranged, quiet, and very beautiful. Ranikhong Church is also located on the top of a hill 6 km north of Durgapur. From the top of this hill, the beauty of Birishiri seems to get another dimension. Next to Birishiri Union Parishad is Kamala Rani Dighi. This orange Rari Dighi is also known as Sagar Dighi. Although the lake has completely disappeared into the riverbed, its south-western bank is still a witness to the times.
The way to Birishiri
Direct bus from Dhaka's Mohakhali bus station to Durgapur. One or two bus services plying this route are Sarkar, Jinnah, etc. Rent 250-350 Taka. In 5-7 hours, you will reach Birishiri which is full of amazing natural beauty. Although it is called the Birishiri bus, it will basically go to Sukhnagari. From there you have to cross a small river by boat. You can reach Durgapur by rickshaw, tempo, bus, or motorbike from the other side. The road on the other side is not very good. 80-100 Taka if you go by rickshaw. The fare for bus or tempo is 20 Taka per person. Besides, 2 people on a motorcycle will cost 100 Taka. To return to Dhaka, two-night coaches left for Dhaka at 11:30 pm and 11:30 pm in front of Talukdar Plaza, the heart of Durgapur. You can collect tickets from here and go by bus. You will reach Mohakhali by five in the morning.
Battery rickshaws can be rented from Birishiri Bazaar to visit some more places of interest including this porcelain hill. The rent for the whole day will be 500-600 Tk. Within five to six hours, the Tribal Cultural Academy, Ranikhong Church, Someshwari River, Garo Palli, Kamala Bagan, Chinamati hills will be covered. By Train – Haor Express from Dhaka leaves at 11.50 pm. This train has to get off at Shyamganj train station at dawn. From there by bus or CNG to Birishiri market. You can also go to Mymensingh by train and from there you can come to Birishiri by bus. From Chittagong, some ordinary vehicles go which leave from Alangkar junction. Rent will be 450-600 Tk (may take less) Dhaka Counter: 01917710008 (Ershad) Susang Durgapur Counter: 01711669774 (Shiper)
Where to stay
There are several good quality guest houses to stay in Susang Durgapur.
Here they are the name and number to contact:
The districts council digit banloh 01558380383, 01725571795
Ethnic Cultural Academy Guest haujah Phone: 0952556042, Mobile: 01815482006
Youth Men Christian Association, or YMCA rest hausah 01818613496, 01716277637, 01714418039, 01743306230, 01924975935, 01727833332. Room rent here is 300-500 Tk.
YWCA Guest House: 01711027901.
Amita Sangma's mobile number for YWCA – 01712042916.
Room rent will be 750 Tk (2 beds) and if you want you can also arrange a VIP room. They have a huge hall where 18 people can stay together, in which case the cost per bed will be 200 Tk. The roof of YWCA is the most beautiful, it is amazing to see the full moon from there.
Besides, there are some other medium quality hotels in Durgapur, among which are –
Swarna Guest House (01712284698),
Hotel Susang (01914791254),
Hotel Gulshan (01711150807),
Hotel Jaba (01711186708, 01753154617).
Nadibangla Guest House (01771893570, 01713540542).
Accommodation in these hotels
Accomodation in this hotel is between 150-400 Tk. Meals are arranged where you will stay in the rest house. But you can also find all kinds of fish and meat in Birishiri starting from rice, pulses in various medium restaurants.
Read More: Dingapota Haor