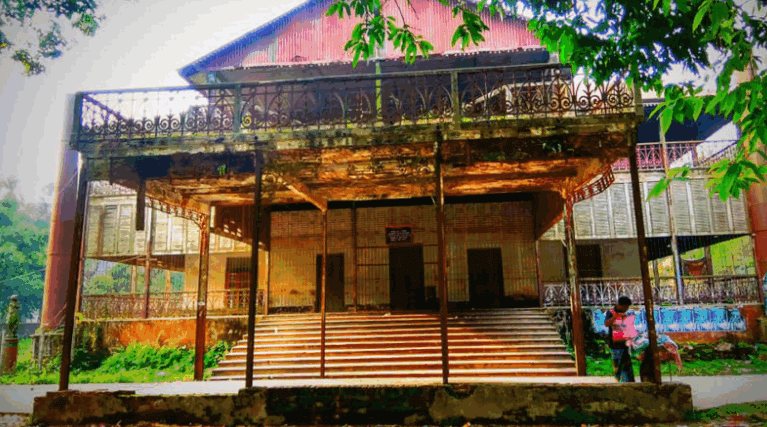 One of the notable installations in Mymensingh city is Alexander Castle or Alexandra Castle. This installation is located in the heart of the city. Alexander Castle is an old installation in Mymensingh city. Maharaja Suryakanta Acharya built the palace in 179 at a cost of about 45,000 rupees to protect the property of the then-District Magistrate Alexander. The locals called it 'Iron Factory' because of the high use of iron in the palace. Since its inception, the building has been the site of many good people. During the visit of Rabindranath Tagore to Mymensingh in 1926, Alexander was in Castle for some time. Besides, Lord Curzon, Deshbandhu Chittaranjan Das, Nawab Sir Salimullah, Kamal Pasha, and others also came here.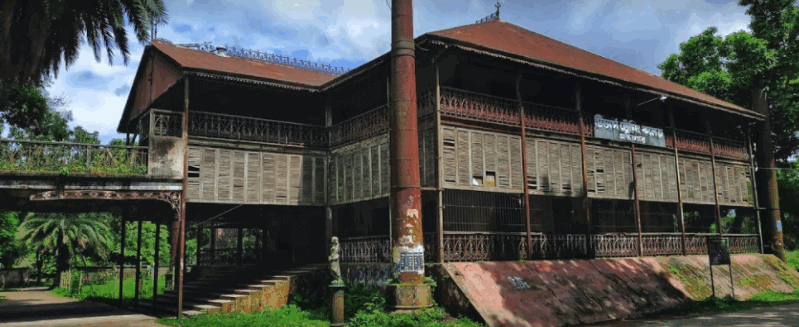 Alexander Castle is currently used as the library of the Teacher Training Center.
How to get there
Mymensingh from Dhaka takes about three hours. The bus fare will be between 120-130 Tk. Many buses leave from Mohakhali in Dhaka for Mymensingh. Besides, buses travel through Kishoreganj, Jamalpur, Netrokona, Sherpur, and Mymensingh. A total of 6 mail trains come to Mymensingh from the capital Dhaka every day from morning till 11 pm. Besides, 3 local trains come to Mymensingh from Dhaka every day. You can get off at Mymensingh by auto-rickshaw or auto and go straight to Alexander Castle, the fare will be 20-30 Tk.
Where to stay
The best hotels in Mymensingh are Hotel Amir International, Hotel Al Hera, Hotel Mostafiz, Silver Castle, River Palace (336 Taltola Doladia, Khagdahar, Mymensingh. Mobile: 01710856054).
An executive at Amir International from Tk 4,650 to Tk 7,300, AC double room from Tk 15,000 to Tk 2100, non-AC double from Tk 11,013, single from Tk 7,061. Address: 48, 48 / A Station Road, Mymensingh. Contact: 0171117948
Hotel Al Hera AC Double Room 12 to 18 Taka, Single 12 Taka, Non AC Double T 800, Single 5 Taka. Address: 36 / B Tankpatti, Mymensingh. Contact: 01552460600
Hotel Mostafiz at AC Deluxe 25 hundred Tk, AC double 1650 Tk, semi-double 1450 Tk, single 1 thousand Tk, non AC double 11 hundred Tk, single 500 Tk. However, the double room has a 15% discount and the single room has a 10% discount. Address: 6 / B Gangadas Guha Road, West Side of Fire Service, Mymensingh. Contact: 091-6371
If you want to stay for less money, you can go to Hotel Asad, Isha Khan (Mobile: 01721-14497), Nirala (Phone: 091-54275).
Where to eat
Among the best quality hotels are Hotel Khandaker, Sarinda, Dhan Siri, Rome Three, Seven-Eleven, Hotel Minar, and Mymensingh Press Club Canteen. All kinds of food are available in these hotels. The city's traditional and old hotel Khandaker serves only indigenous food. Khandaker Sharif, the proprietor of the hotel, said that people can eat local and high-quality food for a minimum of Tk 50 to a maximum of Tk 300 per person. There are also many more food hotels in the city.
Read More: Shoshi Lodge