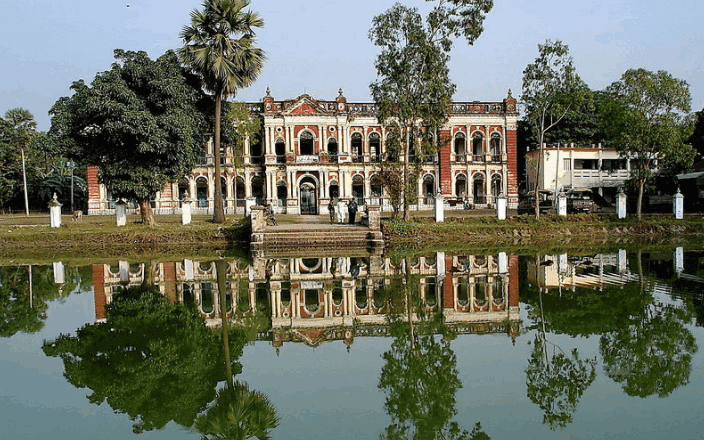 Murapara Jamidar Palace is a well-known place in Rupganj thana of Narayanganj district. It is 25 km from Dhaka. Located on Narsingdi Road in the distance. Zamindar Ramratan Banerjee started construction of the Murapara zamindar house on 40 hectares of land in 189. He was the treasurer of Natore State and was promoted to a higher position due to his honesty. But as is customary, Ramratan Banerjee not only laid the foundation and structure of this house but after his death, his son Pratap Chandra Banerjee left his old house in 189 and built another palace behind him. This huge zamindar house has over a hundred rooms, almost all of which have a touch of art. This zamindar's house has a section divided into different parts including kacharighar, guest house, dance hall, puja mandapa, sitting room, bhandar.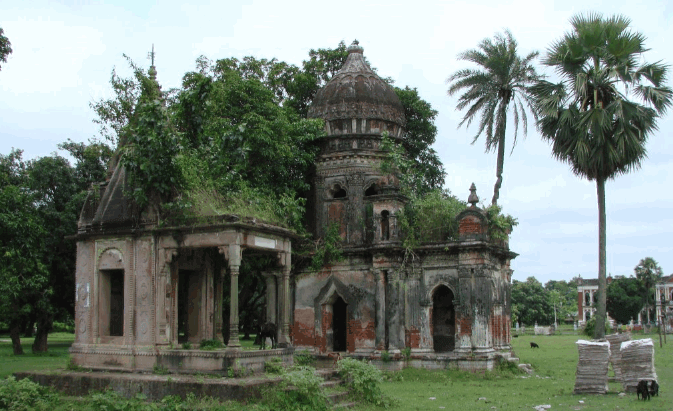 Jagadish Chandra Banerjee completed the building in 1909 and became a zamindar himself. Jagadish Chandra Banerjee was a very popular person as he was twice elected as a councilor of Delhi. Jagadish Chandra Banerjee did a lot for the people during his reign. On the other hand, he was very strict with those subjects. He was a strong landlord. During his reign, if any tenants did not pay their rent on time, he would cut off their hair and often set their houses on fire. During the partition of the country in 1947, Jagdish Chandra Banerjee moved to Calcutta.
There are several surviving zamindar houses very close to Dhaka, one of which is the Murapara zamindar house. The main building of the zamindar's house is being used as the Murapara Degree College building. Another administrative building was constructed next to it in 1995. Like many other zamindar houses, it is slowly declining as a witness to history. However, this zamindar house is in better condition than most of the zamindar houses in our country. But if you go to the back of the main building, you can see how this zamindar's house is also eroding.
How To Go To Zamindar Bari
From the capital Dhaka's Sayedabad, Gulistan, or Jatrabari to Meghla, Glory, ASEAN Paribahan, or any bus going to Narsingdi Bhairab. Then the zamindar's house by rickshaw. From Ruposhi bus station by CNG (Tk 20 per person) Murapara zamindar's house. This zamindar's house is still standing as a witness to the time when the ancient tradition of Rupganj is intertwined as soon as the boat crosses the Shitalakshya river from the banks of Majhina Ghat along the northern road through Demraghat of the capital.
Read More: Kaikertek Haat