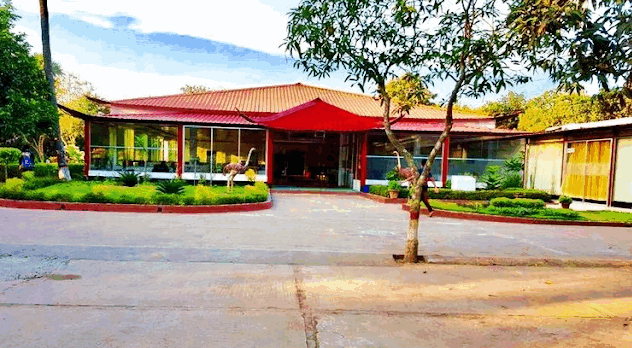 Meghmati Village Resort is located in Bhaluka, Mymensingh to spend some time in nature close to the busy mechanical life. Anyone who goes to this place will find the selfishness of the name. The resort has various arrangements over a large area. The Meghmati Village Resort has a nice swimming pool with a modern standard two-storey villa.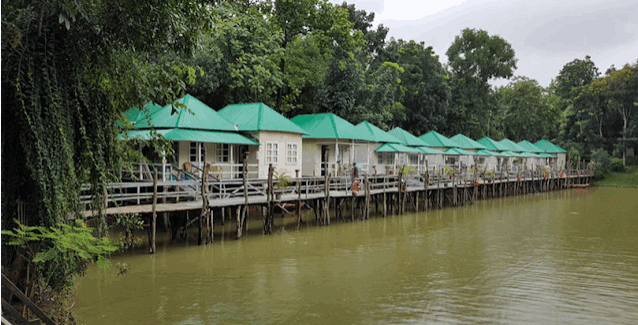 There are various swings hanging from the trees here. There are also a few modern quality cottages on the water. Besides, there is a huge field wrapped in greenery and there are various orchards around the field. Meghmati has a special package called 'Family Day Out' for family vacation. From 6 am to 7.30 pm, the six-person package includes a trip from Dhaka to the resort, breakfast, and lunch, and snacks in the afternoon.
Family Day Out Package –
Package Price: Tk. 20,600 Package Included –
Breakfast:
Paratha Egg Fried / Poached
Mixed  Vegetable
Chicken Head With Liver
Pure Milk tea
Lunch:
White rice
Garlic mashed potatoes or raw banana mashed
jackfruit seeds and dried mashed
tilapia or shrimp mashed
thin pulses
Or
white rice
mixed vegetables
Fish fried/roasted chicken meat with potatoes Pulses
salad
Afternoon snacks-
Noodles 2 fried chop
Others Facilities
Swimming Pool (with Life Jacket)
Cottage (for Refresh)
Table Tennis Playground & Play Equipment
Fishing Boat with Net / Fishing Swimming Pool
Swimming (with Life Jacket)
Contact:
Booking Phone Number – 01713555953, 01911618
How To Go There
Meghmati Village Resort is located in Bhaluka, Mymensingh. Only two and a half hours drive from Dhaka. Your travel expenses are included in the package mentioned above. As soon as you make a booking, you will be taken by microbus from Dhaka.
Read More: Alexander Castle