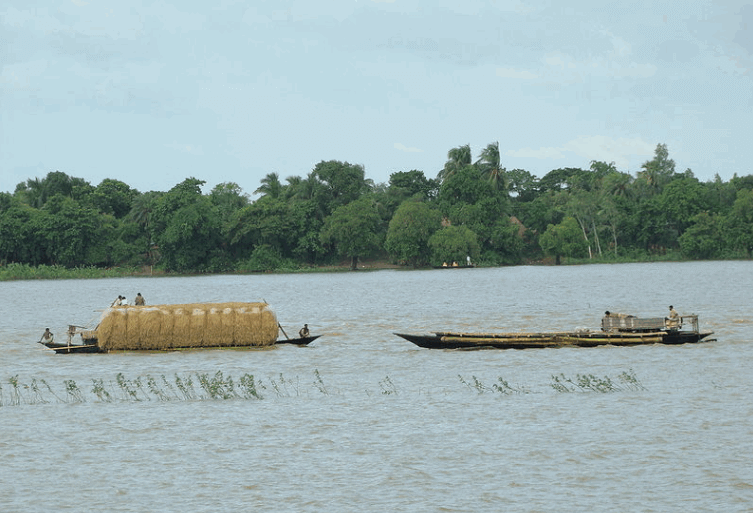 Chalan Beel is one of the largest and richest wetlands in Bangladesh. The largest bill in the country is the sum of many small bills connected by different canals or waterways. During the monsoon season, they all come together to form a body of water covering an area of ​​about 36.00 sq km. The bill covers parts of the three adjoining districts of Natore, Pabna, and Sirajganj.
Chalan Beel Pabna
The challan bill covers most of Raiganj in Sirajganj district and Chatmohar Upazila in Pabna district. Besides, three-quarters of the Tarash police station of Sirajganj district is located in this bill. The southeastern end of the bill extends to Ashtamanisha near Nunnagar in Pabna district.
The northern boundary of Chalon Beel in this district is the line drawn from the eastern end of Singra to the river Bhadai which marks the boundary between the Natore, Pabna, and Bogra districts. Drawing a north-south line along Tarash Upazila and Pabna District on the east bank of the Bhadai River would be the fairly eastern boundary of the bill.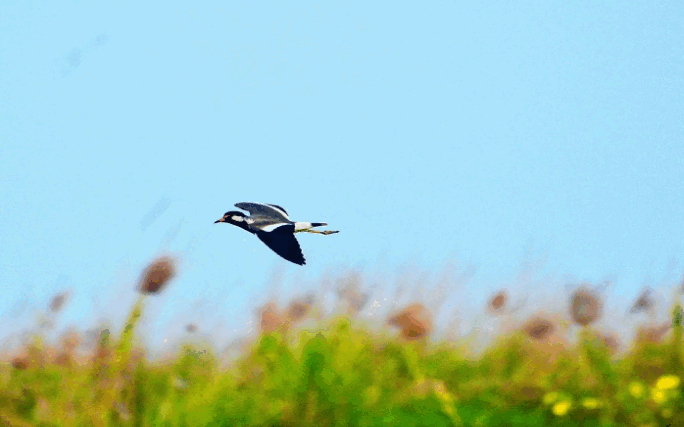 The widest part of the bill is about 13 km from Tarash in the north-east corner to Narayanpur on the north bank of Gumni river. It has the longest length from Singra to Kachikata on the Gumani bank, 24 km. The small challan bills are Piprul, East Madhyanagar, Laro, Dangapara, Tajpur, Niala, Chalon, Majhgaon, Briyasho, Chonmohan, Shatail, Khardaha, Darikushi, Kazipara, Gajna, Barabil, Sonapatila, Ghughudah, Kurlib, And eternal. Several rivers flow through the Chalon Bill.
Notable among these are- Karatoya, Atrai, Gur, Baral, Mara Baral, Tulsi, Vadai, Chiknai, Baronja, Telkupi, etc. Notable among the different species of fish found in the Chalon Bill are: Chital, Kai, Magur, Shing, Taki, Boal, Shoal, Falai, Ramnai, Mrigel, Shrimp, Tengra, Mausi, Kalibaush, Rita, Gajar, Bau, Sarputi, Titputi, Putti, Guja, Gagar, Baghair Kanta, etc. species of fish.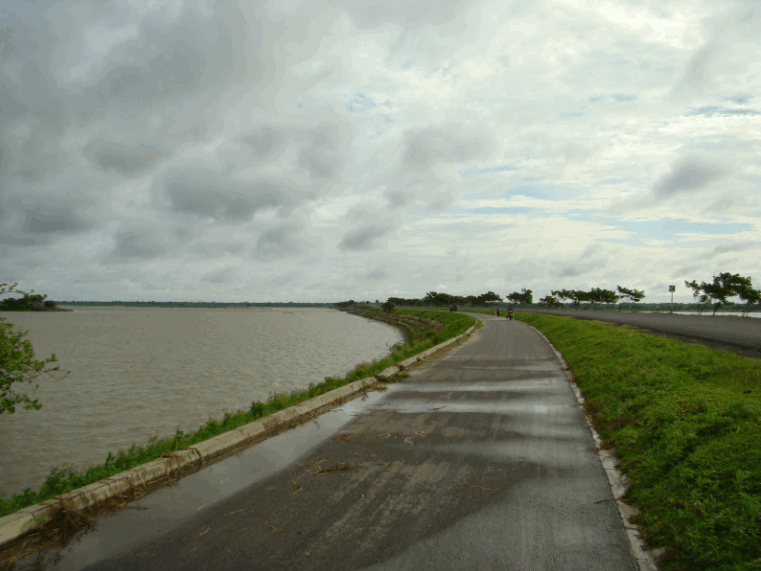 After visiting the Chalon Bill, you can also visit the Chalon Bill Museum. The museum is located at Khubjipur village in Gurudaspur Upazila. Abdul Hamid, a local teacher, built this exceptional museum in his own house in 1978 with his own efforts. In addition to the various patterns found in Chalon-Bil, various fishing equipment, there are many rare collections here. From Natore you can come to Gurudaspur Upazila by bus and from there you can cross the river by rickshaw to this museum in Khubjipur village.
How To Go To Chalan Beel
Chalon Bill is located between the Natore, Sirajganj, and Pabna districts of North Bengal. Get off at Sirajganj or Natore by car from Dhaka to Rajshahi. In case of passing by Kachikata, Chachkair Bazaar is 8 km away from Kachikata. 5-6 km from Chachkair market. Mr. The Chalanbil Museum is located in the village of Khubjipur, near the edge of Chalanbil. And after the challan bill museum, you will get the desired challan bill.
Sirajganj can be reached from Dhaka by road and rail. From Dhaka's Mohakhali to Sourav Paribahan, SI Enterprise, from Gabtali to Sirajganj. Rent 170 Tk. Besides: Border Super Service from Cinema Palace in Chittagong, Unique Service from Dampara Station Road goes to Sirajganj. Rent 350 Tk. Moreover, by train from Dhaka to Sadanandapur station, Sirajganj town is seven kilometers away from there.
Intercity trains from Dhaka to Khulna-bound Sundarbans Express, Rajshahi-bound Silk City Express, Padma and Lalmoni Express trains stop at Sadanandapur station. The rent is only 110-125 Tk. Local boats can be found for rent in Chalon-sur-Sane. A good quality boat for the whole day will cost from Tk 500 to Tk 600. Besides, engine boats will cost from Tk 1,000 to Tk 2,000. If you do not know how to swim, you must take a life jacket with you. When traveling by boat, do not make noise.
Where To Stay At Pabna
The best quality hotels to stay in Sirajganj are Hotel Al Hamra in the city's Independence Square, (01745629264, 0751-64411) AC One Bed Room 500 Taka, AC Two-Bed Room 700 Taka, Non-AC One Bed Room 450, No- AC two-bedroom up to 250 Tk. Sheikh Mujib Road Hotel Anik (01721719235, 0751-62442) AC one bedroom 450 Tk, AC two-bedroom 700 Tk, non-AC one-bedroom 150, non-AC two-bedroom only 250 Tk.
More Traveling Place:
Frequently Asked Question:
Largest beel in Bangladesh
Resort in pabna
Ishwardi tourist place
Nature tourist place
Places to visit in kushtia
Pabna famous food
Pabna map bangladesh
Ataikula pabna