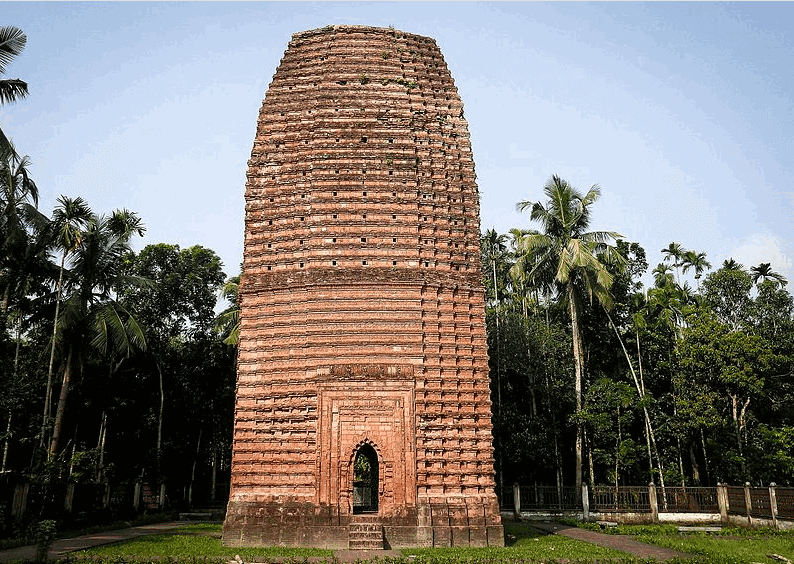 Ayodhya Math or Kodla Math is located on the east bank of the ancient Bhairab river in Ayodhya village of Baruipara union in Bagerhat Sadar Upazila, about 3 km from Jatrapur Bazar on the old Rupsha-Bagerhat road, about 10 km northwest of Bagerhat town. About 10 km from the world heritage site Shatgumbaj Mosque. Mr. It is also known as Ayodhya Math due to its location in the village of Ayodhya in the north. Locally known as Ayodhya Math. However, it is also known as Kodla Math. Kodla is the name of the surrounding village. At present, the Department of Archeology of Bangladesh writes it as Kodla Math in their various guidelines. Almost the entire monastery was once covered with terracotta. It is an ancient Hindu temple.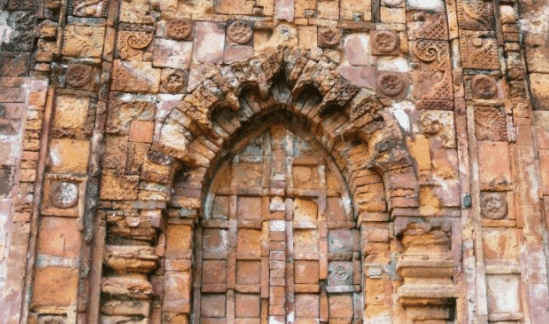 A particularly interesting aspect of Ayodhya or Kodla Math is its richly exquisite ornaments on the outside. The monastery is built on a square ground plan with a rectangular foundation. Its height is approximately 16.29 meters. The thickness of the walls of the brick monastery is 3.17 m and the length of each inner square wall is 2.61 m. The polished red bricks on the walls are of very high quality.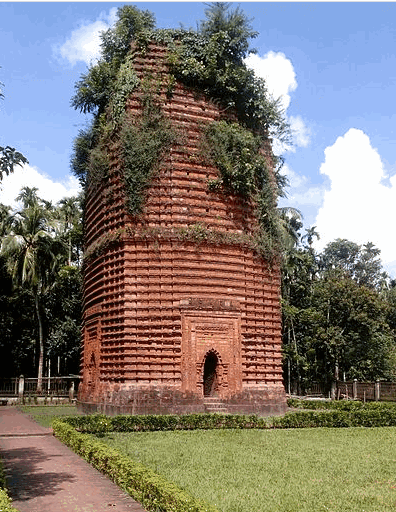 How to get there
From Saidabad in Dhaka, every day from 8 am to 10 am and from 6 pm to 10 pm many vehicles leave – Meghna (01717388553), Banful, Tourist (01711131078), Falguni, Ara, Baleshwar, Hamim.
You can take the intercity train Sundarbans Express to Khulna and then take a bus to Bagerhat. It takes about 40 minutes to reach Bagerhat from Rupsha. Khan Jahan Ali (Rah.) The mausoleum is located 3 km south-west of Bagerhat city and 22 km south-east of Khulna city. Its location is 300 yards away from Khulna-Bagerhat highway. You have to walk this way to get off the bus. The nine-domed mosque is located west of Khan Jahan Ali Dighi. You have to go to the right side of the shrine.
Where to stay
There are various hotels in Bagerhat Sadar. There are also government guesthouses. Here you can stay at the Mumtaz Hotel on Rail Road. The hotel has fewer facilities but the quality of the service is quite good and the cost is a bit high. There are also a few more hotels to stay in the vicinity of this hotel. Moreover, in front of Khan Jahan Ali's shrine, you can stay on the main highway at Hotel Avi. Rent 400 Tk. Phone: 01833742623.
Apart from this, for staying in Bagerhat, Hotel Al Amin (0468-63168, 01718692737, AC dual room Tk. 1000, non-AC room 100 to 400 Tk) and Hotel Mohana (0468-63075, 1722858313 in Karmakar Patti) There are non-AC rooms for Tk 100 to Tk 400. It takes 1 hour to reach Bagerhat from Khulna, so you can stay in Khulna.
Read More: Singair Mosque