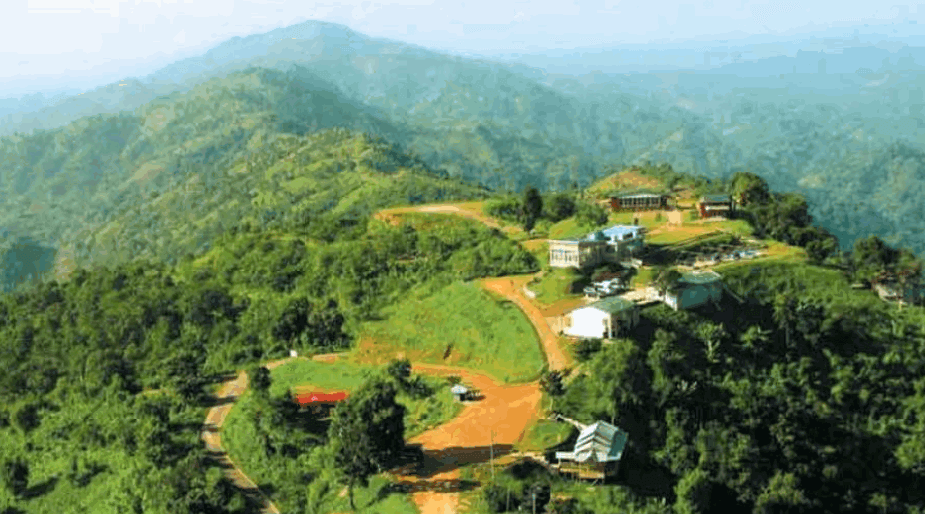 If you want to fulfill the desire to touch the clouds, you have to go to the Nilgiris of Bandarban. When you go to the Nilgiris, the clouds will come and catch you in their hands. White clouds float in the blue sky above the head in the Nilgiri hills. This Nilgiris is a land of great beauty. Bandarban is called the Darjeeling of Bangladesh because of the Nilgiris. For those who love adventure, Nilgiris at night can be a great place. On the way to Nilgiris, you can see the immense beautiful cliffs of Bandarban. Indigenous Bum young women will welcome you here. From here you can buy various products made by the tribals. Nilgiri has located on a hilltop just 45 km from the district headquarters. Nilgiri is a unique gift of nature.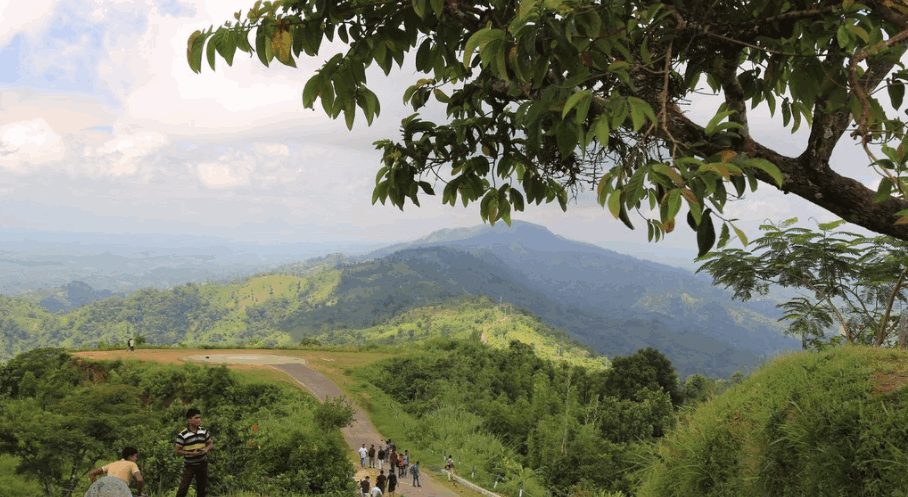 From the top of the Nilgiris, one can see Keokradong, the second-highest mountain in the country, Bagalek, a natural wonder, the sea of ​​Cox's Bazar, the light and dark lights of Chittagong seaport, and the rows of eye-catching hills. There are several Mro tribal villages near the Nilgiris. Kapru Para, very close to the Nilgiris, you can easily visit and learn about the Mro tribe. There is a camp of the Bangladesh Army in Nilgiris. As a result, there is no shortage of security. Army members will extend a helping hand in any of your needs. Three cottages with all facilities for tourists named Akash Neela, Meghdoot, Nilatana have been built at Nilgiri tourist center in the remote hills. The cottages are rented for the night. There is also a state-of-the-art restaurant. After crossing the hilly path and reaching Nilgiris, you can eat at the restaurant.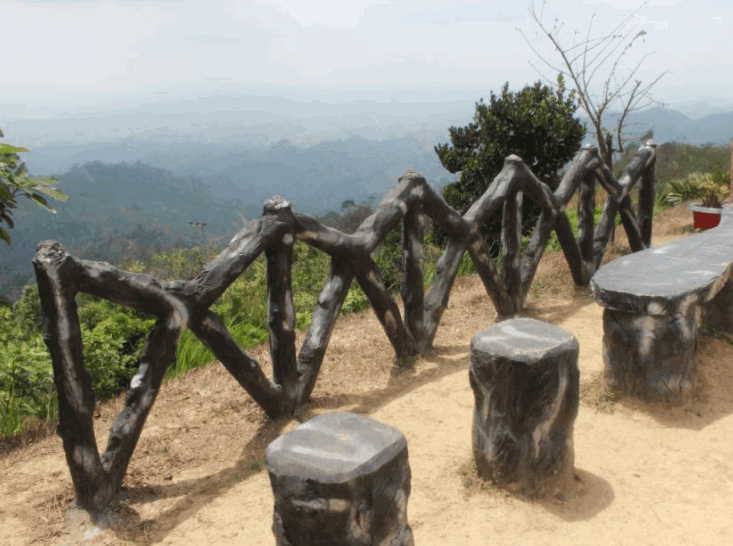 When to visit Nilgiris
Winter and monsoon are the two seasons to visit here. However, traveling in the rainy season is more fun. Because at this time the day goes by just watching the amazing dance of the clouds.
How to get to Nilgiris
First, you have to go to Bandarban town. Vehicles of several transport companies leave for Bandarban every day from different parts of Dhaka. You can go to Bandarban by taking any one of the buses like Shyamli, Hanif, Unique, S Alam, Dolphin. These buses leave from Kalabagan, Sayedabad, or Fakirapul for Bandarban at 10 pm or 11:30 pm. Non-AC bus fare is 550 Tk per person. AC 950 Tk. You can go to Bandarban from Chittagong. Pubali and Purbani Paribahan buses run from Baddarhat to Bandarban. These buses are rented at Tk 220 per person.
If tourists want to go to Nilgiri, they can go to Nilgiri tourist center by jeep or bus from Ruma jeep station of Bandarban district headquarters. Other light vehicles including Jeep, Land Rover, Land Cruiser are available for rent from Bandarban Jeep Station. On the way to Nilgiris, the names and addresses of the tourists have to be recorded at the army check post. No vehicles are allowed to leave Nilgiris from Bandarban district headquarters after 5 pm. Badsha Driver for Moon Car – (5 Seater Land Cruiser Driver) Phone: -01550601635,01925870027. With this driver (Nilgiri + Chimbuk + Shailprapat + Golden Temple) you can see these four sites for only 2800 Tk. If you wish, the local driver can take the help of the king.
Rental for the coming and going small jeeps (5 seats) Tk 2300 and big jeeps (6 seats) Tk 2600. There is a rule that tourists will have to pay an additional fee of Tk 50 per person and Tk 300 for a car.
Where to stay
The army-controlled Nilgiris Resort has six cottages. The names are Akashnila, Meghdoot, Nilangana, Hetkara Raicha, and Marmaraicha. If you want to have cottages, tourists have to pay 4 thousand to 10 Tk. In case of booking, a reference of an officer of the army level is required. There is no rule to take any booking without reference at Nilgiri Resort.
Nilgiri Cortez Booking System for General Tourist
Petro Aviation 69/2, Level-4, Road-6 / A, Dhanmondi, Dhaka.
Website: http://nilgiriresort.com
Email: [email protected]
Contact: 01769299999
Food & Other Facilities Contact: Camp Commander (01190811322)
Hotel in Bandarban
Bandarban has numerous resorts, hotels, motels, and resthouses. Where you can spend the night for 600 to 3 thousand Tk.
Hotel Hill View: The rent of this hotel near the city is 1000-4000 Tk per room. Phone: 0361-63045.
Tourist Motel: Rent between Tk 850 to Tk 2000 per room. Phone: 0361-62741 and 0361-62742.
Holy Day Inn: Rent up to Tk 1500-3000 per room. Phone: 0361-62896
Venus Resort: Phone: 0361-63400, 01552808060.
Hotel Plaza: Phone: 0361-63252.
Hillside Resort: Tk 1500-4000 per rented room. Phone: 01556539022, 01730045083.
Sakura Hill Resort: Rent up to Tk 1500-3000 per room.
Hotel Four Star: It is located in Bandarban Bazaar. The rent per room is 300-1200 Tk. Phone: -0361-63566, 01813278731, 01553421089.
Hotel Three Star: It is located next to the Bandarban bus stand. It is a flat with 4 beds for 8/10 people. Each non-AC flat – 2500 Tk, AC – 3000 Tk. Phone: – 01553421089.
Read More: Meghla