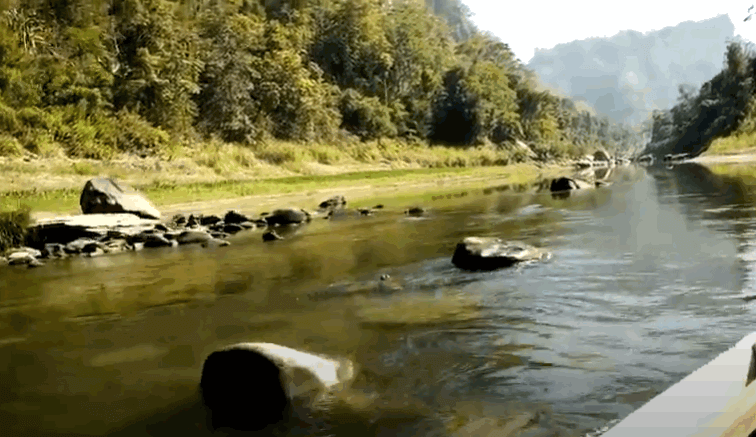 Many people understand Bandarban as Nilgiri, Nilachal, Swarna Mandir, or Boga Lake. Apart from these aesthetic natures of nature, there are some other heavenly places in Bandarban. One such place of interest is Tindu which is known as the paradise of Bangladesh. Tindu is an administrative area in Thanchi Upazila of Bandarban district. The distance from Bandarban town to Thanchi Upazila Sadar is 82 km. The Tindu region is well-known as an attractive tourist destination for adventure-loving tourists due to its natural attractions. Sky-Fog-Clouds-Rivers-Stones-Mountains-Fountains-Forests-Blue-Green Water and Mysteries-Thrills-Fear যদি If you want to get them all at once, then visit Tindu at least once in your life. When you have to blow out the clouds in the morning and find the door, you have to thank yourself again and again for being born in this country.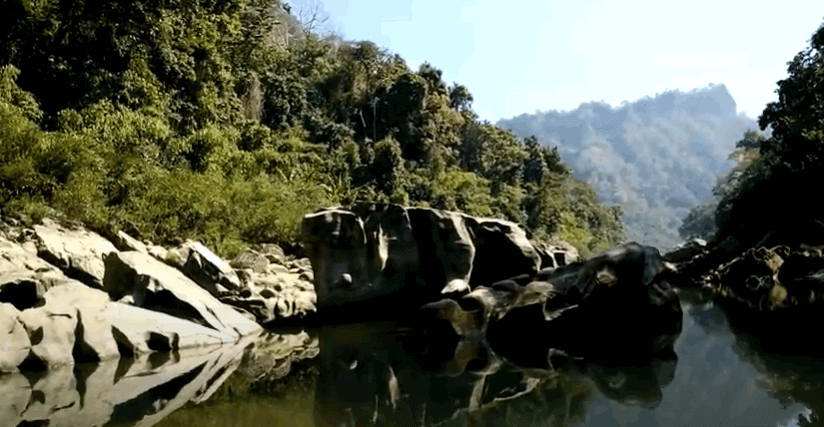 The biggest feature of Tindu, the land of clouds and fog, is that in the rainy season, one can go by boat to the clouds, and after walking through the white clouds, one's head gets wet. There is a stream of clear water running around aimlessly with the hard rock in its chest all the time. There are two waterways on both sides of Tindu, clear water is gurgling from there all day long. The combination of water and stone has created the nakshikantha here, there is no hole in its ekichila, there is no unevenness. The rocky beach of Tindupar has added a new dimension here. If Bandarban's daughter left Tindu and moved further upwards, then it would seem that the rocky world under the water is changing minute by minute, the small stones seemed to break the paradigm and wake up, their heads went out of the reach of the river. The name of the place is 'Big Rock'.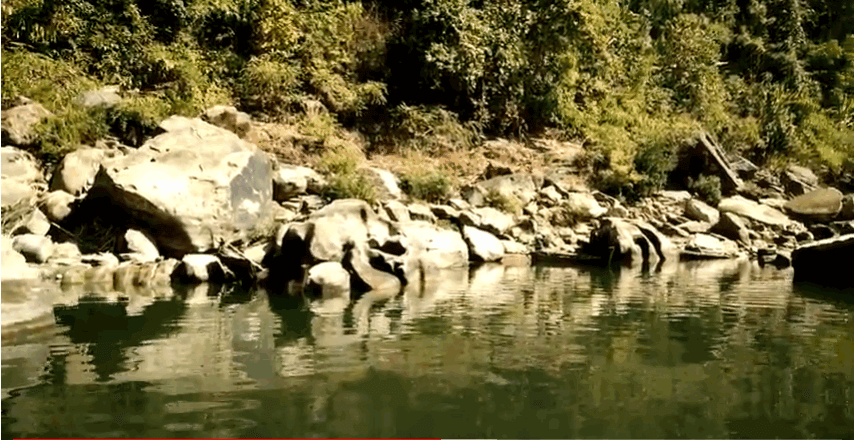 Here the river has become like a ladder, where the boat has to be lifted up by pushing down into the water like the foliage of the feet, and from there it is very close to the clouds. Here rainbow is made by mixing stone and water in Bharadupura. The green leaves of the trees hanging along the banks of the river give shelter to the rainbows floating in the north wind. Here you can see the sunrise by blowing away the clouds, here you can see the sunset by keeping an eye on the water. A black and white museum of water and stone has been built around this point. Even if you dip your feet in the mountain water and hang out with the new fish all day long, you will not get tired of sweating on your earlobes. The water-rock hangout is frozen here. It is the land of clouds, it is the land of fog, it is the land of rocky water, it is the land of clouds.
How to get there
First, you have to go to Bandarban town. Vehicles of several transport companies leave for Bandarban every day from different parts of Dhaka. You can go to Bandarban by taking any one of the buses like Shyamli, Hanif, Unique, S Alam, Dolphin. These buses leave from Kalabagan, Sayedabad, or Fakirapul for Bandarban at 10 pm or 11:30 pm. Non-AC bus fare is 550 Tk per person. AC 950 Tk. You can go to Bandarban from Chittagong. Pubali and Purbani Paribahan buses run from Baddarhat to Bandarban. These buses are rented at 110 Tk per person. After having breakfast in Bandarban district town, you will take the moon car and go straight to Thanchi. In this case, it is better to go in a group. It will cost less. You can reserve a moon car. However, it will cost three to four thousand Tk. Besides, there is a local moon car, it will cost 100-150 Tk.
If you want to go to Thachni from Bandarban city, you can take a short break in Balipara. If you leave in the morning, you will reach Thanchi by noon. Then cross Sangu on foot and reach Thanchi Bazaar. You can eat and drink from here. You will be able to eat and drink from here very easily. The first thing you need to do is to get permission from the BGB with your identity. You have to rent a boat from the market. Tindu can be reached in two hours and 20 minutes by engine-driven boat from Thanchi in Bandarban. Let me say one thing, there is no separate guide available here. So the boatman will be your guide. The cost of renting a boat will depend on the amount of the day. You have to pay around Tk 800 to Tk 900 per day for renting a boat.
Where to stay
Tindu can stay the night at the home of a female member of the Union Parishad here. And if you can take your tent, then there is no point. Apart from this, the Marmas will be able to stay in their bamboo and wooden houses and eat easily. Almost every Marma house has the facility to stay and eat for very little money. The cost of three meals will be 200 Tks per person, and the stay is free.
Read More: Nafakhum