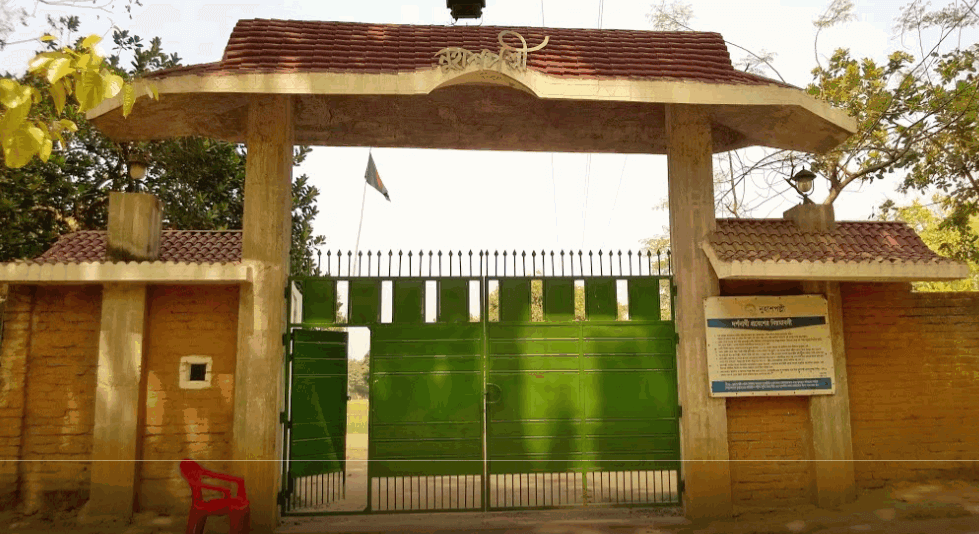 Nuhash Polli is located in Piruj Ali village which is the largest village in Bangladesh. The late Humayun Ahmed established the Nuhash Palli in Gazipur, not far from Dhaka. Hotapara Bazar is 12 km away from Gazipur crossroads. Nuhash Palli is located in Pirujali village, 6 km away from there, which is made up of 40 bighas of land. Suddenly a piece of the clean garden inside the forest. Quiet majestic environment. Above are litchi, blackberry, and olive tree, a symbol of peace. Green grass carpet below. Like a piece of Shanti Niketan. Humayun Ahmed, the legendary writer of postmodern Bengali literature, is asleep here.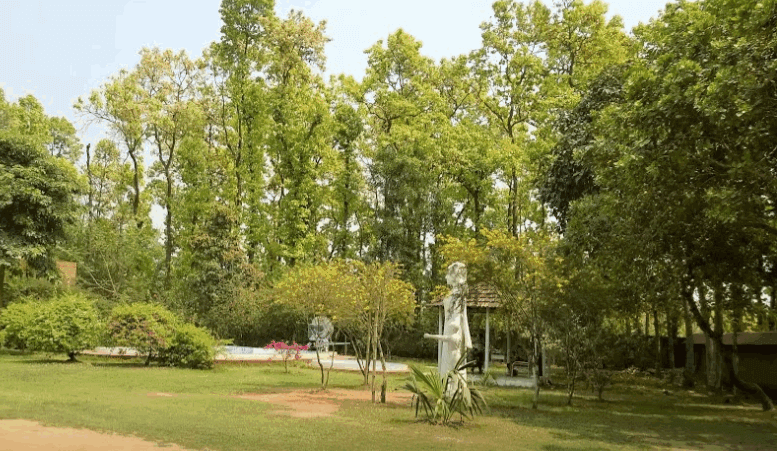 What's more in Nuhash Palli,
there are 250 species of rare medicinal, spice, fruit, and forest trees in Nuhash Palli. Each tree has a set of contact plates, which can be easily identified by looking at the tree. Small houses have been built on a large tree in the middle of the green field. To the east of the garden is a date orchard. On one side of the garden is a sophisticated house called "Brishti Bilas". Another attraction of Nuhash Palli is "Lilabati Dighi". A variety of trees around the lake. There is Sankadhano Ghat. An island in the middle of the pond.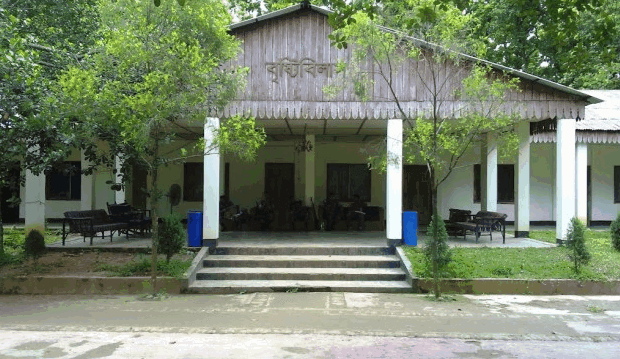 There are many coconut trees. Also seen are Humayun Ahmed's bust and tomb, Padmapukur, a stone mermaid in the lake, imitation of prehistoric animals, organic swimming pool designed by Sunil Gangopadhyay, and Humayun. All the architecture is beautiful. There are three bungalows in this garden house including Bhoot Bilas and Brishti Bilas.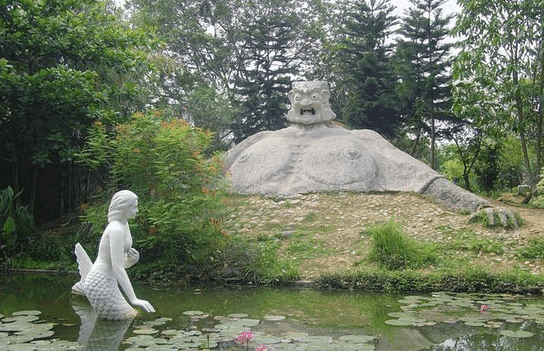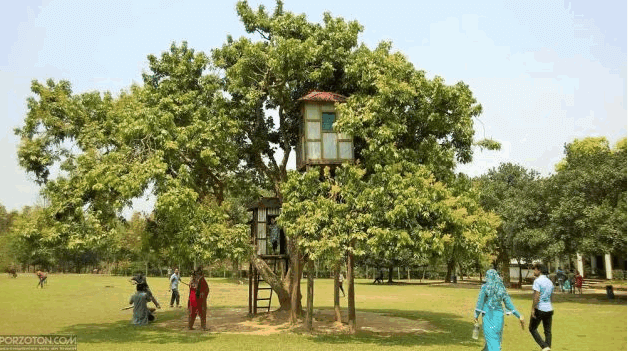 How to get to Nuhash Palli
If you want to go from old Dhaka, get on the Dhaka Paribahan bus from Gulistan which goes to Kapasia, and the morning Banasree bus which goes to Burma, if you want to come from Mohakhali take Samrat Line, Ambassador Paribahan, Downtown, bus. This time you can get down at a place called Hotapara and go to Nuhas Palli by CNG or Laguna or mechanical rickshaw. Keep in mind that Mymensingh buses and Prabhati Banasree Paribahan buses are late at Gazipur crossroads. But the buses of Samrat Line or Rajdoot or Dhaka Paribahan dropped off the passengers.
Ticket prices and schedules
Nuhash Palli is open to visitors all year round. There are no weekly closures. It is open every day from 8 am to 5 pm. At the special request, it is kept open for general visitors till Maghrib Azan. Tickets will cost 200 Tk per person above 12 years.
However, 2 days of the year i.e. 13 November (Humayun Ahmed's birthday) and 19 July death day Nuhash Palli are open to all. It doesn't take a ticket to enter these two days.
Cost
Nuhash Palli is open daily to all visitors from April to November. But from November to March are mainly rented for picnics. A maximum of 300 people can come in 1 group for a picnic every day. 70,000 Tk for a picnic on a public holiday, 50,000 Tk the other day. Besides, the rent of the educational institution will be Tk 50,000 for picnics on public holidays and Tk 40,000 for other days.
Accommodation
There is no accommodation in Nuhash Palli. Everyone has the opportunity to rest in a bungalow called Brishti Bilas. However, it will cost 3,000 to 5,000 rupees to spend time in a bungalow called Bhoot Bilas.
Contact address
Website: www.vromonbilash.com
Phone: 01911920666
Read More: Safari Park