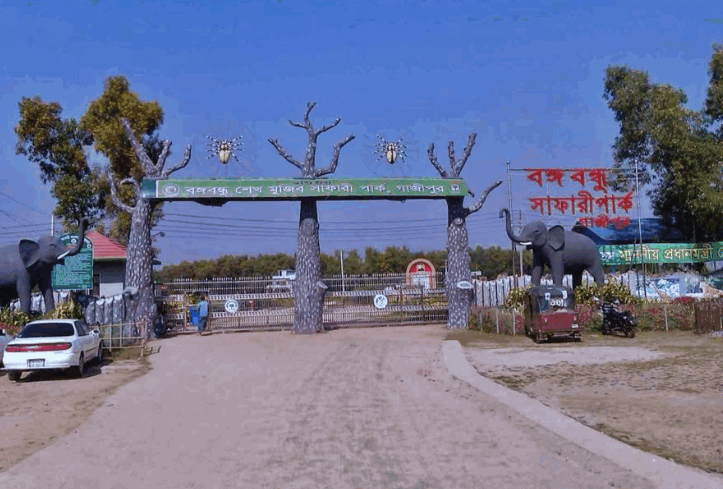 Gazipur Safari Park or Bangabandhu Safari Park is located in Mauna Union in Sreepur Upazila of Gazipur District, 3 km west of Bagher Bazar on Dhaka-Mymensingh Highway, 40 km north of Dhaka. The safari park has been set up in the huge Shalban of Bhawal Garh with small hills and low lands. The 3790-acre park has an observation center for viewing from above. Due to its proximity to Dhaka, you can go back and forth with your family. The best thing about this place is that you will be in a cage and you will get the feeling that tigers and lions are all around you. Gazipur Safari Park is divided into 5 sections – Core Safari, Safari Kingdom, Biodiversity Park, Extensive Asian Safari Park, and Bangabandhu Square.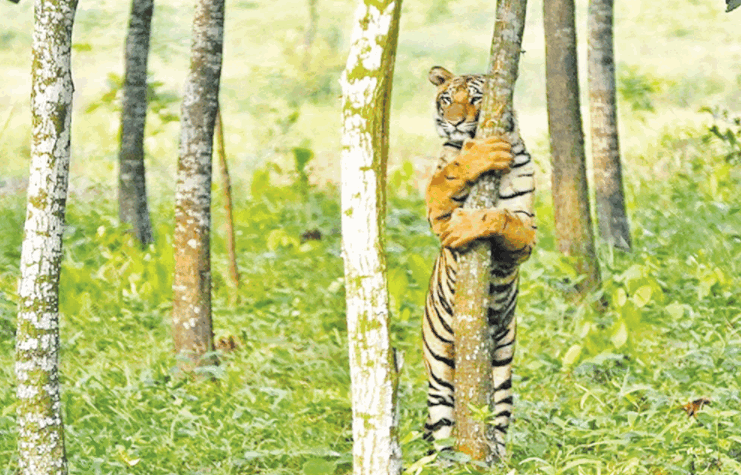 Core Safari
No tourist can enter here without a car. There are two jeeps and two minibusses for visitors. Tourists or visitors can see the wildlife left in the natural environment by car or jeep by paying a certain fee. The core safari park includes tigers, lions, black bears, African cheetahs, Chitra deer, sambar, hyenas, elephants, Maya, and para deer. 240 acres allocated for African Safari Park. These include tigers, lions, white lions, zebras, giraffes, wild birds, orcs, blackbucks, bears, and other wildlife. Tigers, lions, or giraffes can also be captured on camera from inside the vehicle at the Core Safari Park.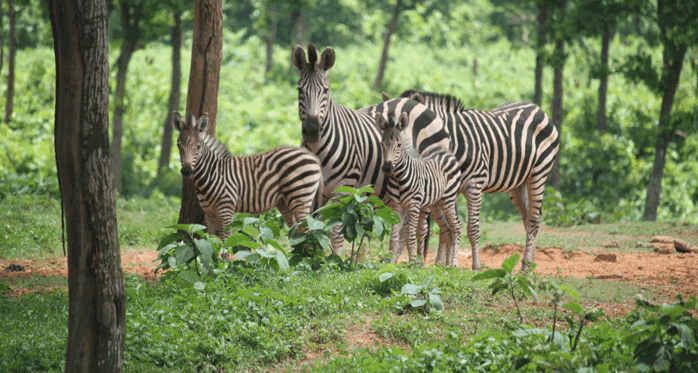 The Safari Kingdom
Macau Land is next to the gate to enter this part of the Safari Kingdom, which is built on 556 acres. There are about 34 species of birds, including blue-golden macaws, green macaws, African gray parrots, tia, pelicans, and lutino ringneck parrots. All have been brought from Africa. Marine Aquarium next to Macau Land. There are about 20 species of fish. Crocodile Fish, Tiger Fish, Hidden Black Goose, Oscar. There is also chocolate fish which changes color every 20 seconds. There are also butterfly safaris. Where there are about 26 species of butterflies. The safari kingdom has a nature center, fancy carp garden, giraffe feeding spot, island, boating, and lake zone. Moreover Orchid House, Vulture, and Owl Corner, Egg World, Kangaroo, Elephant Show Gallery.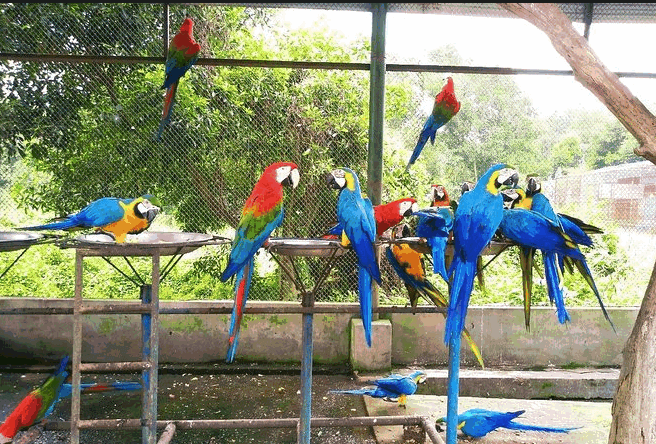 Three huge aviaries have been built separately in the western part of the Safari Kingdom. There are about eight species of birds in Dhanesh Bird Sanctuary. In the meantime, various species of parrots, pheasants, cormorants, flamingos, black swans, and rare species of mandarin have been released.
Admission to the park
50 Tk per adult and the entrance fee for under 18year is Tk and for students is 10 Tk. A student group of 40 to 100 students on an educational tour costs 400 Tk, and if the student group is more than 100 people, 800 Tk and five US dollars for foreign tourists. The ticket fee for each of the adults who visited the Core Safari Park by car is 100 Tk. 50 for minors. Paddleboat trip 30 minutes 200 Tk. Besides, an inspection of Crown Pheasant Aviary is 10 Tk, Dhanesh Aviary is 10 Tk, Parrot Aviary is 10 Tk.
Parking cost
Bus parking 200 Tk. Minibus or microbus parking 200 Tk. Car or jeep parking 60 rupees. Autorickshaw or CNG parking 60 Tk.
Schedule
Safari Park is open daily from 9 a.m. to 5 p.m., except Tuesdays.
Dining facilities
Gazipur Safari Park has two huge observation restaurants, one named Tiger Restaurant and the other Lion Observation Restaurant. Sitting in these two restaurants, you can see lions and tigers through the glass and eat.
How to get there
Get on the bus from Mohakhali to Bhaluka, Mymensingh, or Sreepur. The tiger market in Gazipur will go down. The jam will take 2 hours subject to consideration. You can get off the bus by rickshaw or CNG autorickshaw to reach the park. It will take only 20 minutes. If you take a rickshaw from here, you can rent 50-70 Tk till the park.
Read More: Bhawal National Park